Meet the Mission® Foods Racing Team
Passion, adrenaline, powerful V-Twin engines and high-grade fuel is what drives the exciting King of the Baggers race. Mission Foods is proud to sponsor several riders on the track this year.
Saddle up and hang on for this Mission King of the Baggers racing season!
---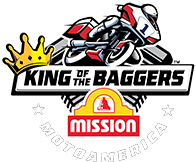 Feed Your Need for Speed with Mission Foods
Our passion for racing is only matched by our passion for great food and 2Fast2Tasty™ is our all-out battle-cry! It comes from that building anticipation we feel on race day as the engines roar and rumble, and we throw our all into cheering on our riders and crew around the track.
Ride along as 2Fast2Tasty™ takes you trackside for the Mission King of the Baggers series. Pile your plate with your favorite snacks and strap in for some incredible races.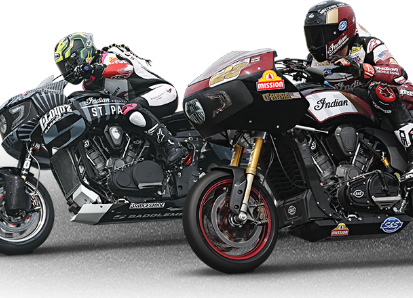 Race Day and
Events Schedule
In the racing world, things go fast. Be sure to mark your calendars, so you don't miss a single lap.
#2fast2tasty recipes
Delicious and so easy to make, you can whip up these recipes in minutes with Mission® Tortillas and Tortilla Chips. Talk about a record lap time!