Mission Foods, Mexican Consulate Partner with San Antonio Food Bank to Feed Hungry Families
Jun 12, 2020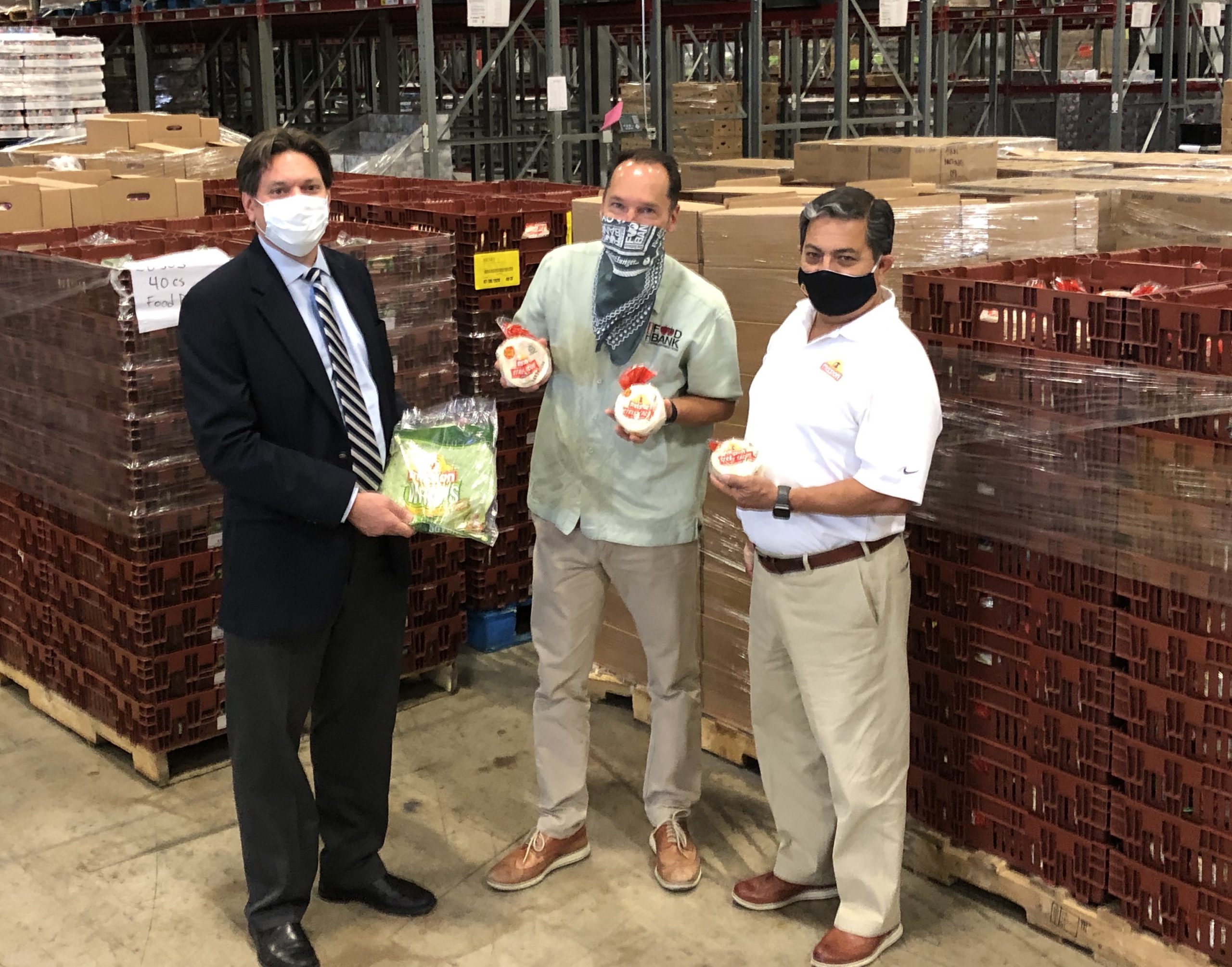 Mission Foods today donated nearly 38,000 servings of food products to the San Antonio Food Bank — the largest hunger-relief organization in Southwest Texas — in partnership with the Mexican Consulate of San Antonio to help relieve hunger for families in the region.
"I am thankful to Mission Foods for their kind donation of tortillas, chips and wraps to San Antonians in need," said Eric Cooper, president and CEO of the San Antonio Food Bank. "Before the pandemic, we were reaching about 60,000 people a week with food benefits. We're now reaching about 120,000 people a week. Because of incredible partners like Mission, we've been able to save enough food from manufacturers, restaurants and farmers to keep the supply flowing to hungry families in Southwest Texas."
The donation, which included 4,800 packages of corn and flour tortillas and 750 packages of Garden Spinach Herb wraps, is the latest of numerous efforts by Mission Foods employees across the country to help feed communities amidst the devastation of the COVID-19 pandemic.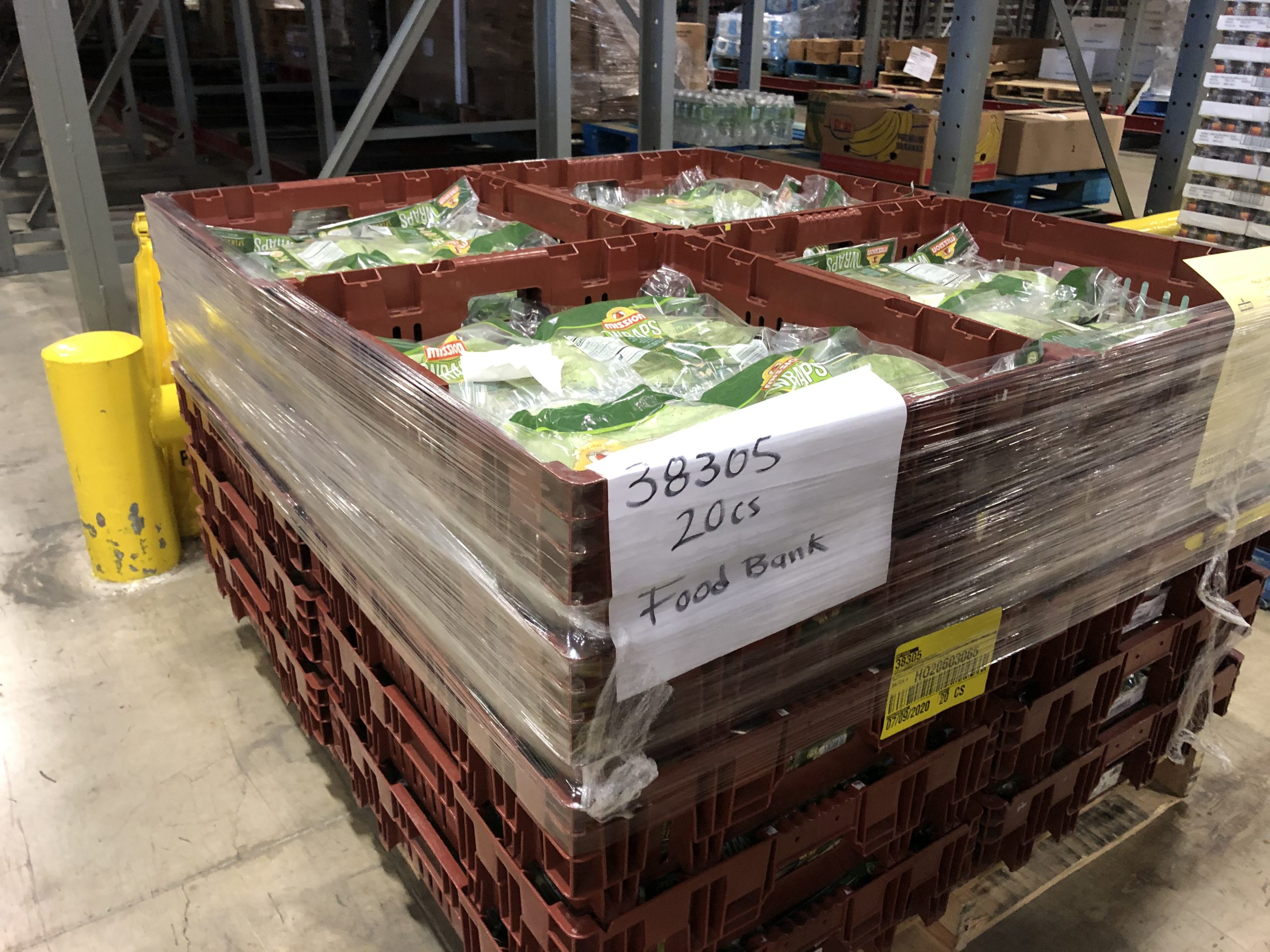 "We're definitely motivated to help the community," said Juan de la Rosa, regional vice president of Mission Food's central region. "We've had tough times before like Hurricane Harvey in Southeast Texas. But this is global – everybody's in the same boat. Our company is so proud to be able to help."
De la Rosa, who was born and raised in San Antonio and has worked for Mission Foods for 25 years, helped coordinate yesterday's donation.
He added that he was motivated by how Mission Foods organized several other food donations that were quickly dispatched to families in need.
"Every time we reach out, more and more people come forward who need help," he said. "We've got to get people taken care of, and that's what we're doing."
The Mexican Consulate of San Antonio helped arrange this donation as well as a previous one in April, which saw Catholic Charities of San Antonio receive six palettes of Atomix chips (a full truckload). The Mexican Consulate is helping to orchestrate similar donations between Mission Foods and other Mexico-based companies and communities across the U.S.
"We are proud to work with Mission Foods to help our neighbors and communities in San Antonio," said Rubén Minutti Zanatta, consul general of the Mexican Consulate of San Antonio. "Mexico and the U.S. are not only neighbors but good partners who share trade and culture. It's important for us to collaborate with Mexican companies operating in the U.S. to ensure those with the ability to help are reaching people in need."
While helping with the Catholic Charities donation, De la Rosa said he met with Eric Cooper and was inspired to help Mission donate 240 cases of product to the food bank. De la Rosa said the food bank simply stopped by Mission's San Antonio food plant and picked up the truckload. He added that Mission's corn and flour tortillas are ideal staples for his fellow South Texans in need.
"People in South Texas eat tortillas with almost every meal," he said. "Take a tortilla, put some butter on it, or some fruit, and you've got a great snack for kids. We try to give half-and-half corn and flour tortillas because different recipes call for different things.
"Helping at this moment in time can be overwhelming because the need is so great, but every little bit helps," de la Rosa said. "For Mission Foods, it's humbling to help. It's an honor. We have to do what we can."
To donate or volunteer to the San Antonio Food Bank, please visit https://safoodbank.org/ways-to-help/.
To donate to Catholic Charities, please visit https://www.catholiccharitiesusa.org/ways-to-give/.