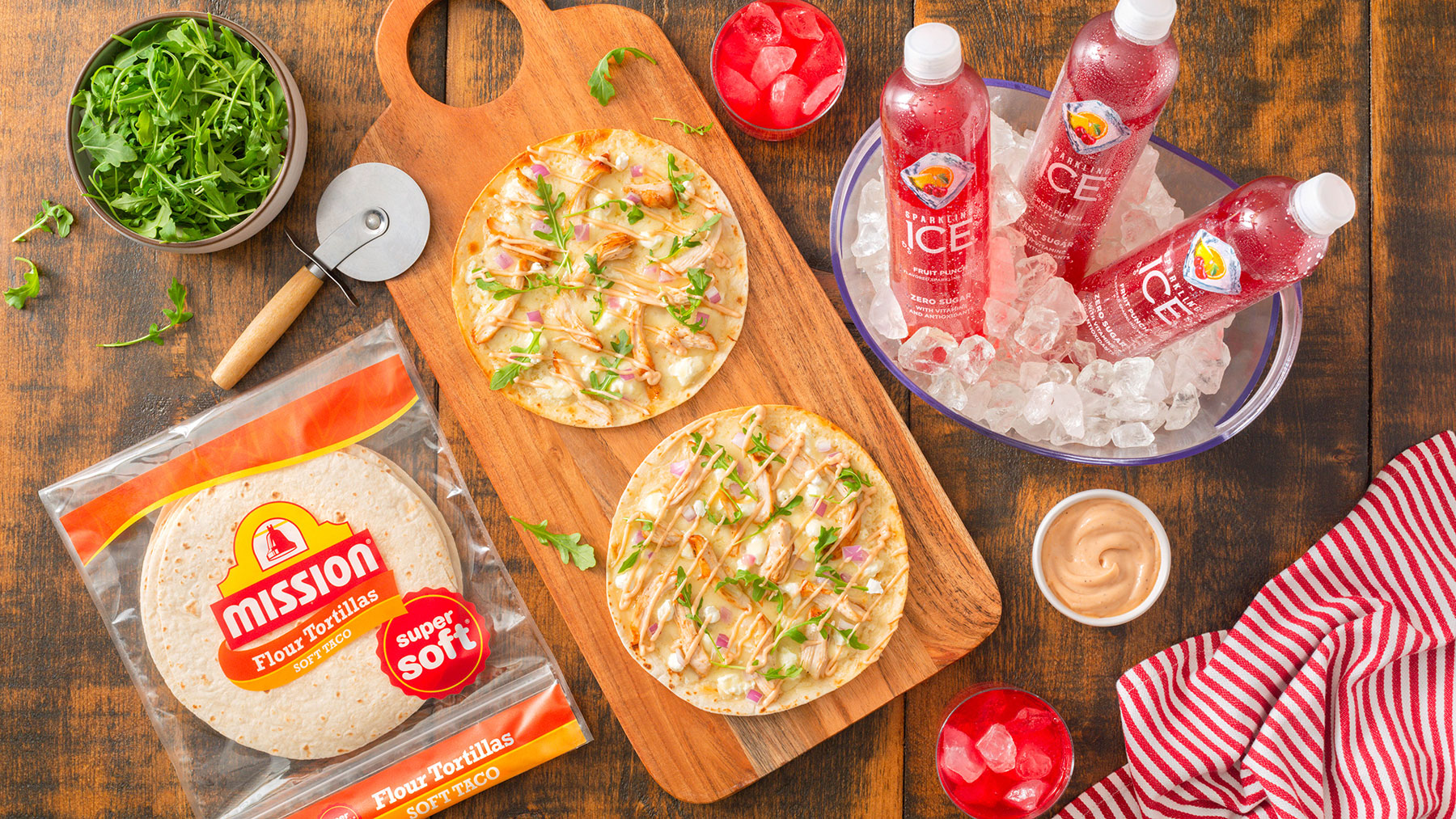 BBQ Chicken Flatbread
Quick and delicious, these simple-to-prepare grilled chicken flatbreads are sure to be a hit for the summer. They can be served as an easy entertaining appetizer or a busy weeknight dinner!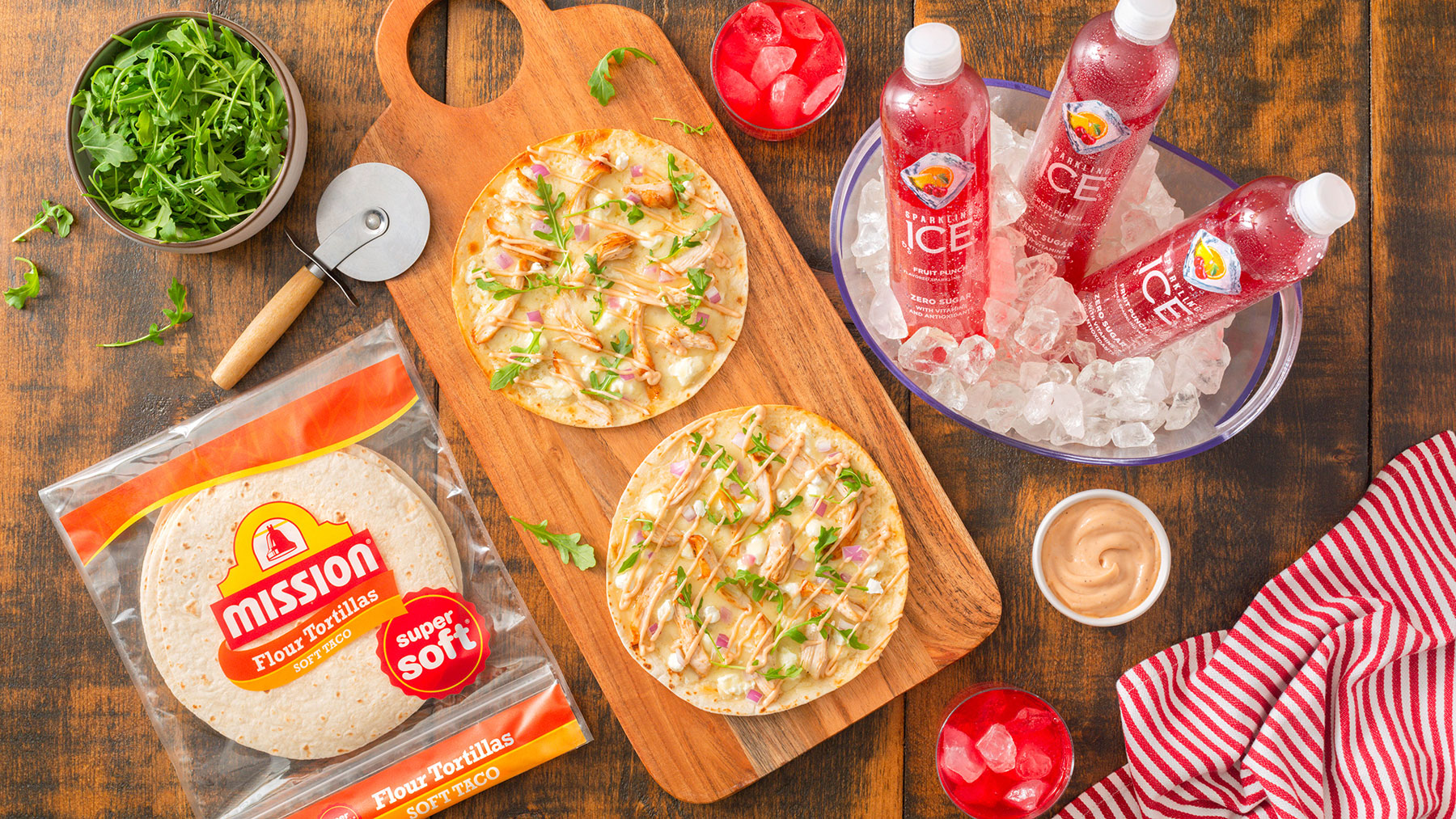 Featured Product
---
Ingredients
---
2
boneless skinless chicken breasts
1/4
cup + 1 tbsp barbecue sauce, divided
2
tsp black pepper, divided
2
cups shredded white Cheddar cheese
4
Mission® Soft Taco Flour Tortillas
1
cup crumbled goat cheese
Instructions
---
Step 1: Preheat
Preheat grill to medium-high heat; grease grates well.
Step 2: Marinade chicken
In small bowl, coat chicken breasts with 1/4 cup barbecue sauce, salt, 1 tsp black pepper and cumin. Marinate in refrigerator for 15 minutes.
Step 3: Cook chicken
Grill chicken, turning halfway, for 10 to 12 minutes or until well-marked and instant-read thermometer registers 165°F when inserted into thickest part of chicken. Let cool slightly. Using hands or 2 forks, shred chicken. Reduce grill temperature to medium-low.
Step 4: Prepare "Flatbread"
Divide Cheddar cheese evenly among tortillas. Top evenly with shred chicken, goat cheese and red onion. Transfer to grill and cook, with lid closed, for 3 to 5 minutes or until tortillas are crisp and cheeses have melted.
Step 5: Prepare Sauce
In another small bowl, combine mayonnaise, remaining barbecue sauce and remaining pepper. Drizzle evenly over each "flatbread."
Step 6: Serve
Top with arugula and use a pizza cutter to slice into quarters.
Tips: These "flatbreads" are also delicious with grilled steak or shrimp!
If desired, serve with chilled Sparkling Ice – Fruit Punch.
---