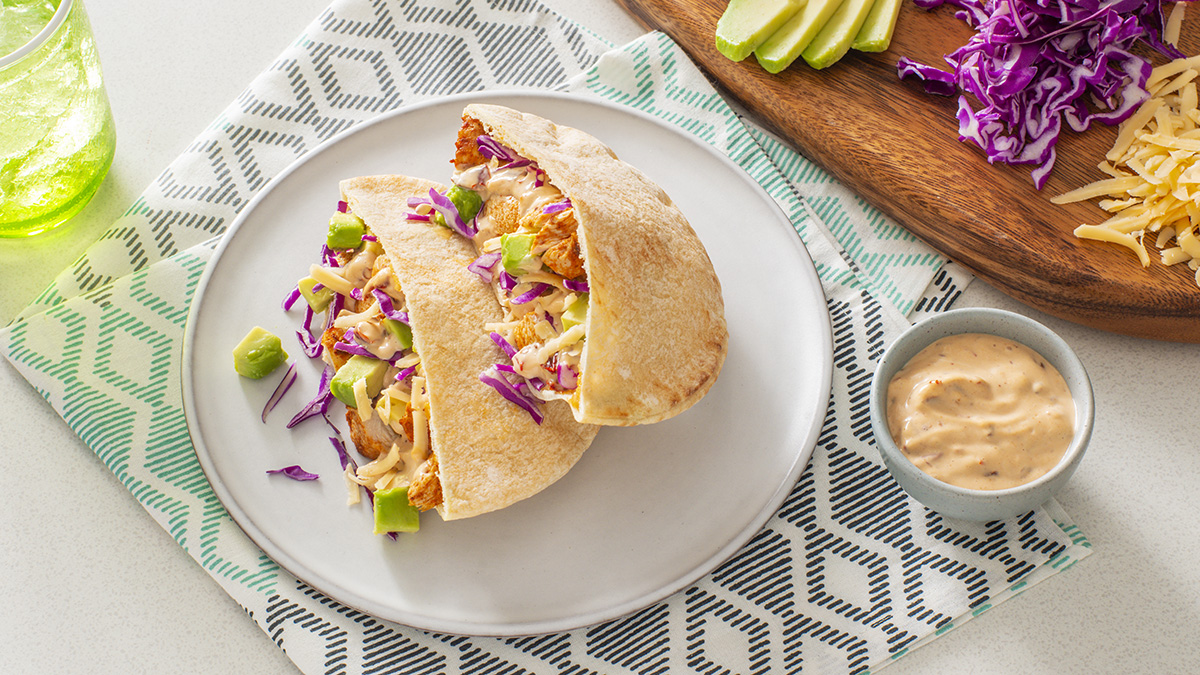 Chicken Fiesta Pita Pocket
With crowd-pleasing Mexican flavors, this loaded pita pocket makes a healthy and satisfying lunch or dinner.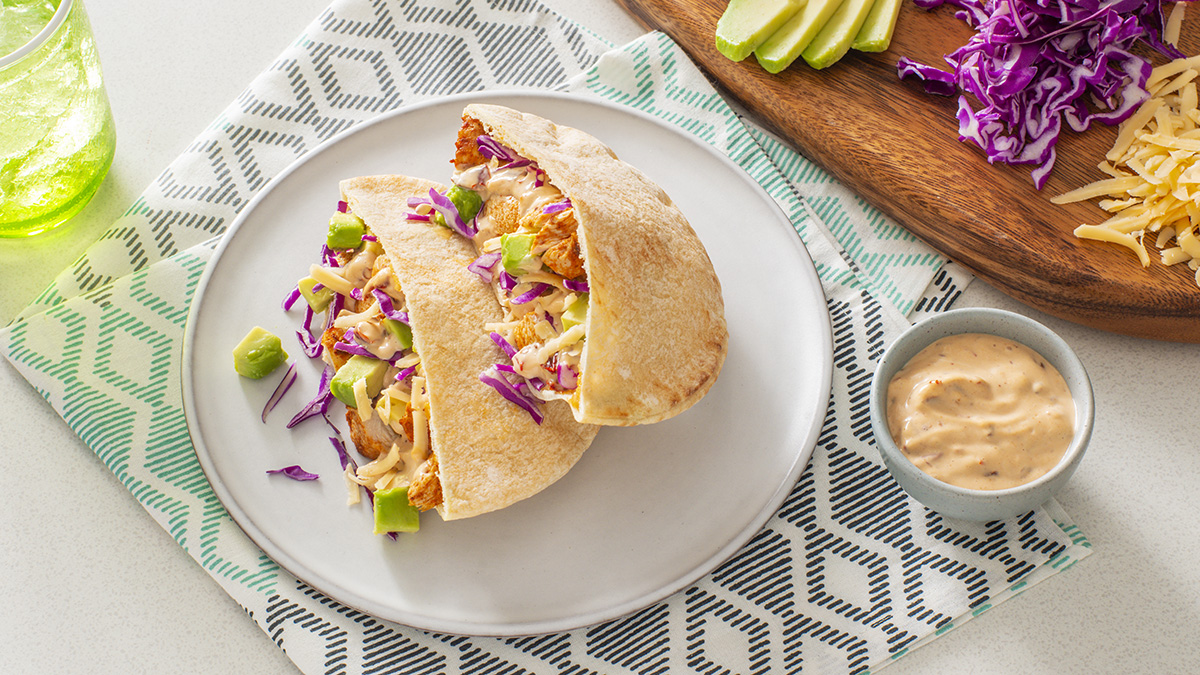 Featured Product
---
Ingredients
---
4
Mission® Carb Balance® Pita
1
lb boneless, skinless chicken breasts, sliced
1
packet (24 g) taco seasoning
1
chipotle pepper in adobo sauce, finely chopped (1 tsp adobo sauce reserved)
2
cups purple cabbage, shredded
1
cup Monterey Jack cheese, shredded
Instructions
---
1
In bowl, toss chicken slices with taco seasoning and oil; cook in large skillet set over medium heat for 8 to 10 minutes or until cooked through. Shred chicken using two forks; set aside.
2
Warm pitas according to package directions.
3
In small bowl, stir together mayonnaise, lime juice, chipotle and adobo sauce, and pepper; set aside.
4
Slice each pita in half; open pockets. Fill evenly with chipotle-mayonnaise mixture, cabbage, chicken, cheese, diced avocados and salsa.
Tip: Alternatively, use sliced leftover grilled chicken or rotisserie chicken and reduce taco seasoning to taste. Use chicken cold, or heat chicken with oil in large skillet set over medium-high heat for 3 to 5 minutes or until heated through.
---