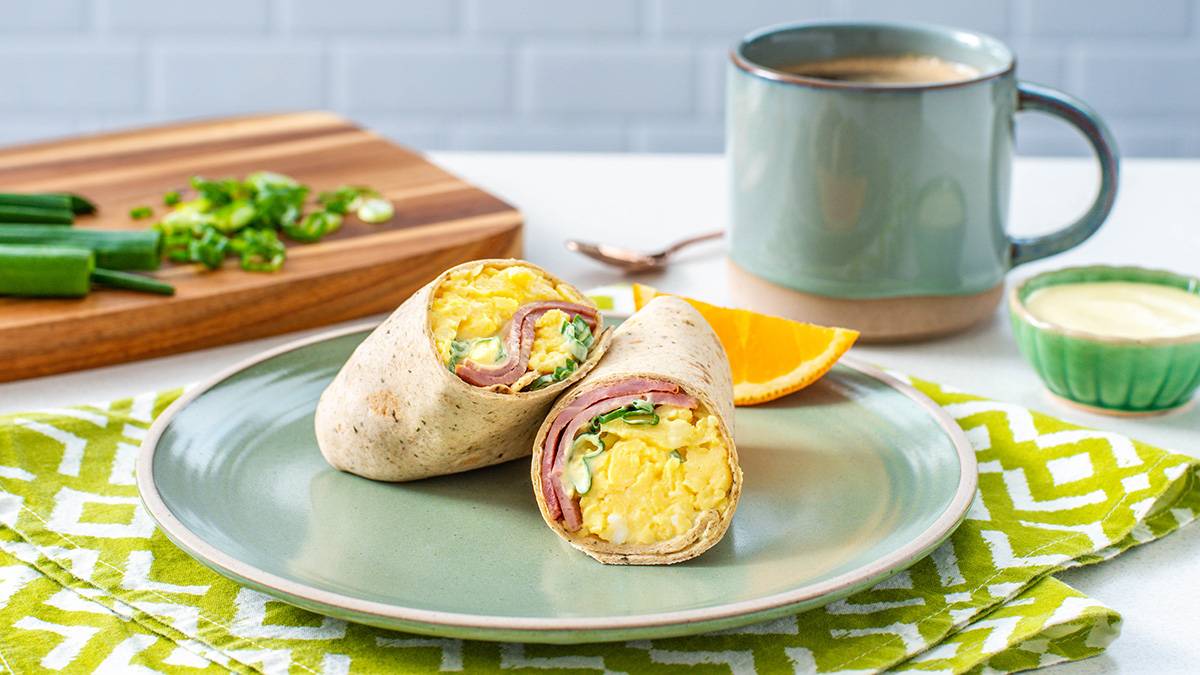 Eggs Benedict Breakfast Wrap
Perfect for breakfast, brunch or lunch, these tasty wraps are filled with scrambled eggs, turkey bacon and a quick and easy hollandaise.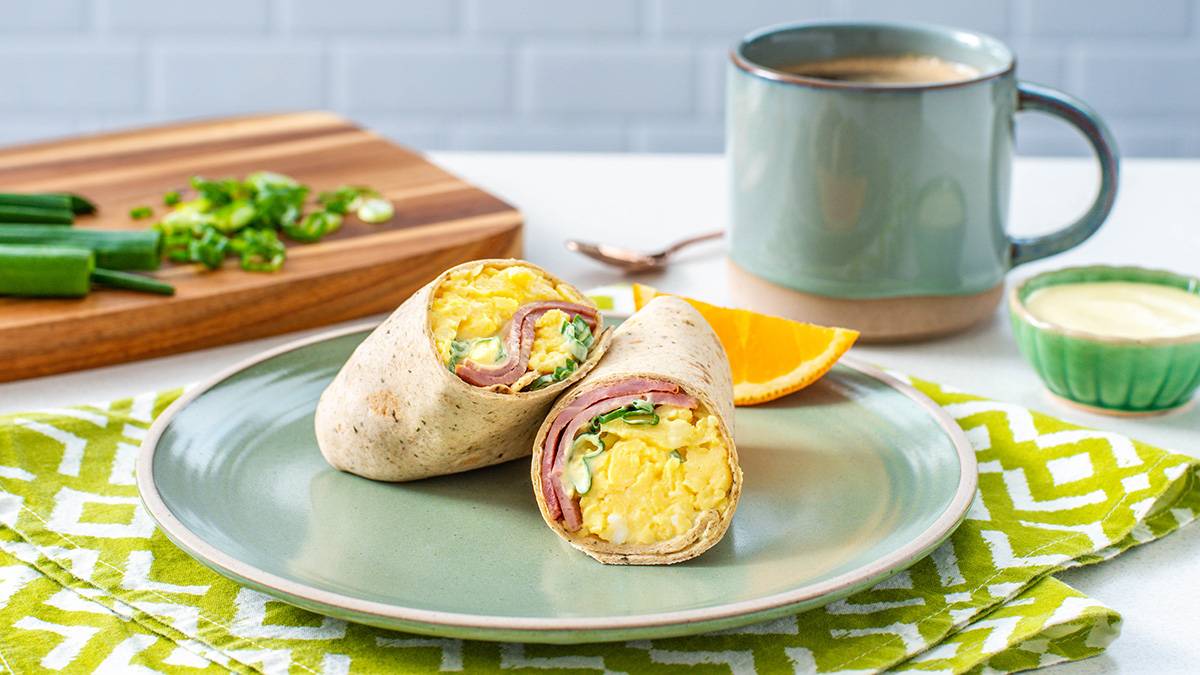 Featured Product
---
Ingredients
---
4
Mission Protein Garlic Herb Flavored Tortillas
Easy Yogurt Hollandaise Sauce
1/2
cup plain Greek yogurt
1
tbsp freshly grated lemon zest
1
tbsp freshly squeezed lemon juice
4
slices turkey bacon, cooked according to package directions
3
scallions, thinly sliced, divided
Instructions
---
Step 1: Prepare Yogurt Hollandaise Sauce
In small bowl, whisk together mayonnaise, yogurt, lemon zest, lemon juice, Dijon mustard, yellow mustard and turmeric until smooth and blended.
Step 2: Cook Eggs
In another small bowl, whisk together eggs and salt. In small skillet set over medium heat, add oil. Pour eggs mixture into skillet and cook, stirring frequently, for 3 to 5 minutes or until eggs are set and soft curds have formed.
Step 3: Warm Tortillas
Meanwhile, warm tortillas according to package directions.
Step 4: Assemble Wraps
Spoon scrambled eggs down center of each tortilla. Top each with bacon slice and one-sixth of the scallions. Drizzle each with 1 tbsp hollandaise sauce. Fold in sides, then fold bottom of wraps over filling and roll up tightly.
Step 5: Serve Breakfast Wraps
Serve wraps immediately with remaining hollandaise sauce for dipping. Garnish with remaining scallions.
Tips
Substitute Greek yogurt with sour cream if preferred.
Substitute turkey bacon with smoked salmon if desired.
Substitute scallions with finely chopped fresh chives if preferred.
---