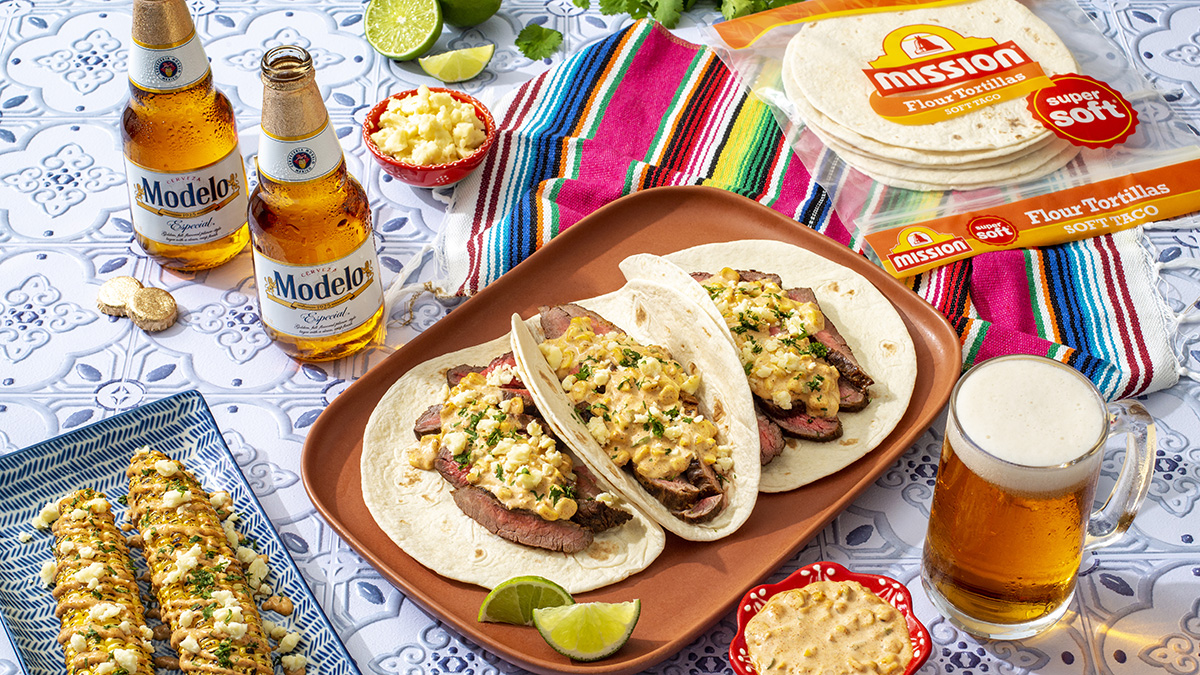 Modelo® Marinated Steak with Mexican Street Corn Tacos
Juicy marinated steak is topped with creamy, elote-inspired grilled corn for easy yet delicious tacos that are sure to be a hit around the table. For an added treat, pair with perfectly chilled Modelo Especial® and get the party started!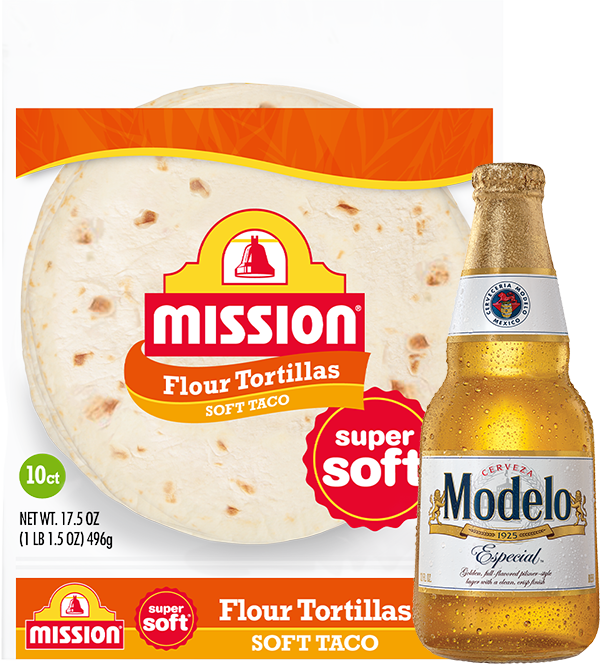 Mission Soft Taco Flour Tortillas
& Modelo Especial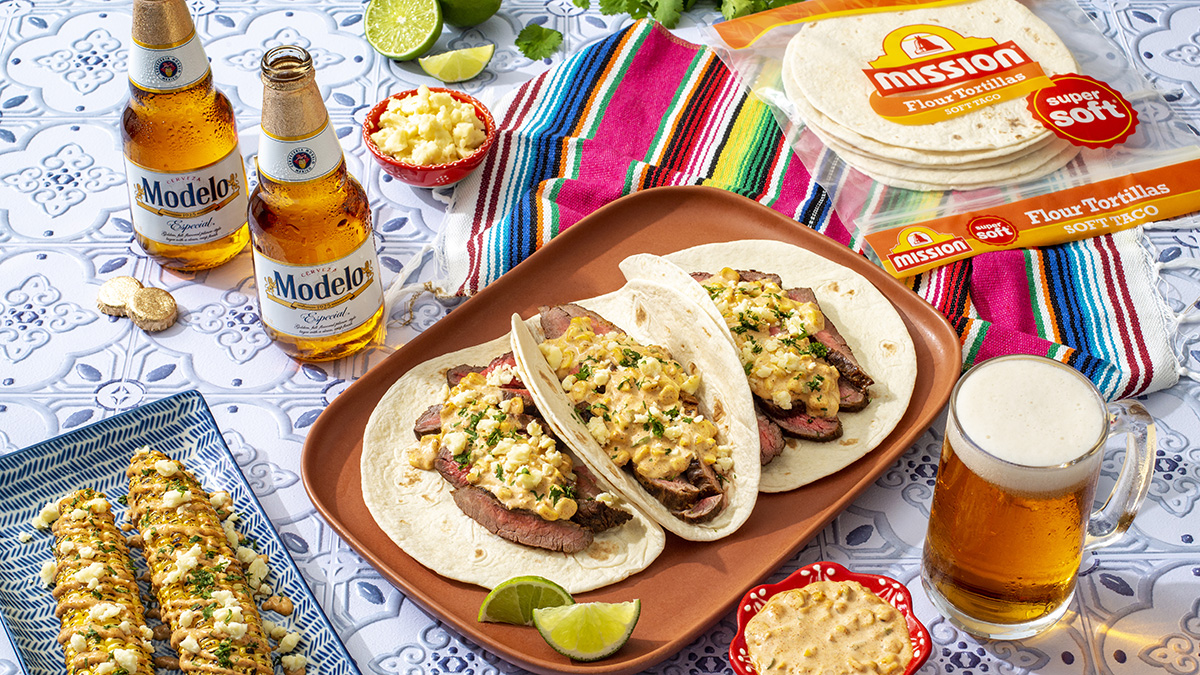 Featured Product
---
Ingredients
---
8
Mission® Super Soft® Flour Tortillas, warmed
4
tsp chili powder, divided
1 1/2
tsp ground cumin, divided
1/3
cup freshly squeezed lime juice, divided
1/4
cup vegetable oil, divided
1/3
small jalapeño pepper, minced
1/2
cup crumbled cotija cheese
Instructions
---
Step 1: Marinade steak
In large sealable container, season flank steak evenly with 1 tbsp chili powder, 1 tsp cumin, paprika, 1 tsp salt and pepper. In small bowl, whisk together Modelo Especial®, 1/4 cup lime juice, 2 tbsp oil and garlic. Pour mixture over steak, turn to coat and marinate for a minimum of 15 minutes or cover and refrigerate up to overnight.
Step 2: Prepare grill
Preheat grill to medium-high heat; grease grates well.
Step 3: Grill steak
Remove steak from marinade and shake off excess; discard marinade. Grill, turning once, for 10 to 12 minutes for medium-rare or until steak reaches desired doneness. Remove from heat and let rest under a sheet of foil for 5 minutes, then thinly slice against the grain.
Step 4: Grill corn
Meanwhile, brush corn cobs with remaining oil. Grill corn, turning occasionally, for 10 to 12 minutes or until tender and lightly charred. Let cool slightly before removing kernels from cobs.
Step 5: Prepare corn mixture
In medium bowl, stir together corn, remaining chili powder, remaining cumin, remaining salt, remaining lime juice, mayonnaise and jalapeño until well coated and combined.
Step 6: Assemble tacos
Divide steak evenly among warmed tortillas. Top evenly with grilled corn mixture, cotija and cilantro. Serve with lime wedges.
Tips:
For a nonalcoholic option, substitute beer with orange juice for the steak marinade.
Feta cheese can be used in place of cotija for an easily available alternative.
---