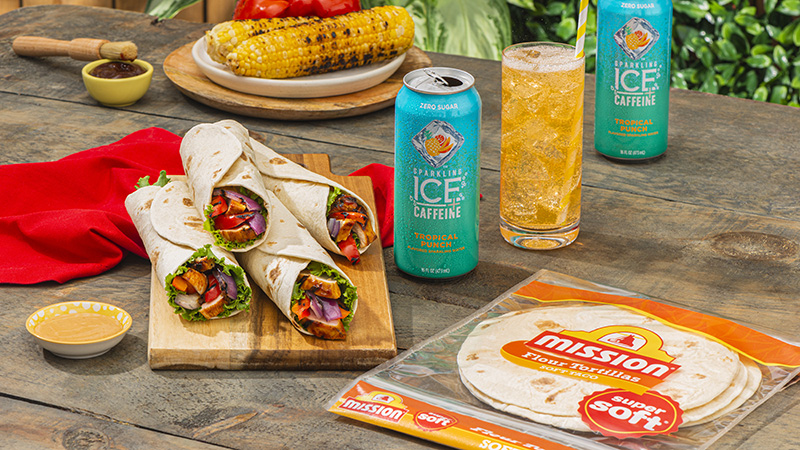 Summer Grilled Chicken Wrap
This yummy barbecue chicken wrap with grilled veggies and a creamy, kicky secret sauce is a marvel of savory flavors and contrasting textures — perfect for summer get-togethers with family and friends.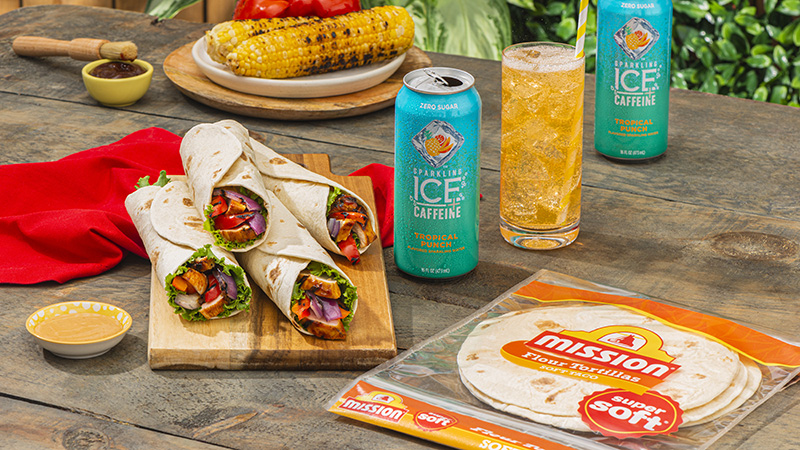 Featured Product
---
Ingredients
---
1
pkg (17.5 oz/10-pack) Mission® Soft Taco Flour Tortillas
1
1/2 lbs boneless skinless chicken breasts
2
tbsp freshly squeezed lemon juice
4
tsp barbecue seasoning blend
1/2
cup barbecue sauce, divided
3
ears corn, husks and silks removed
2
red bell peppers, halved
1
red onion, sliced into 1/2-inch-think rounds
1
head leaf lettuce, leaves separated
Instructions
---
Step 1: Preheat grill
Preheat grill to medium-high heat; grease grates well.
Step 2: Warm tortillas
Warm tortillas according to package directions.
Step 3: Prepare chicken
In medium bowl, toss chicken with lemon juice, oil and barbecue seasoning. Grill chicken, turning once, for 8 to 10 minutes or until chicken is grill-marked. Baste with 1/4 cup barbecue sauce, grilling and turning for 3 to 4 minutes or until chicken is golden brown, cooked through and instant-read thermometer inserted into thickest part registers 165°F. Let rest for 5 minutes, then thinly slice against the grain.
Step 4: Grill vegetables
Meanwhile, grill corn, turning occasionally, for 12 to 15 minutes or until charred and tender all over. Grill red peppers and onion, turning once, for 4 to 6 minutes or until charred and tender. Let cool slightly. Slice corn kernels from cobs. Slice red peppers and halve onion rounds.
Step 5: Prepare secret sauce
In small bowl, whisk together mayonnaise, remaining barbecue sauce and mustard.
Step 6: Assemble wraps
Assemble lettuce, chicken and grilled vegetables in warm tortillas with secret sauce.
Tips: If preferred, warm tortillas on grill.
Garnish also with crumbled cojita if desired.
---