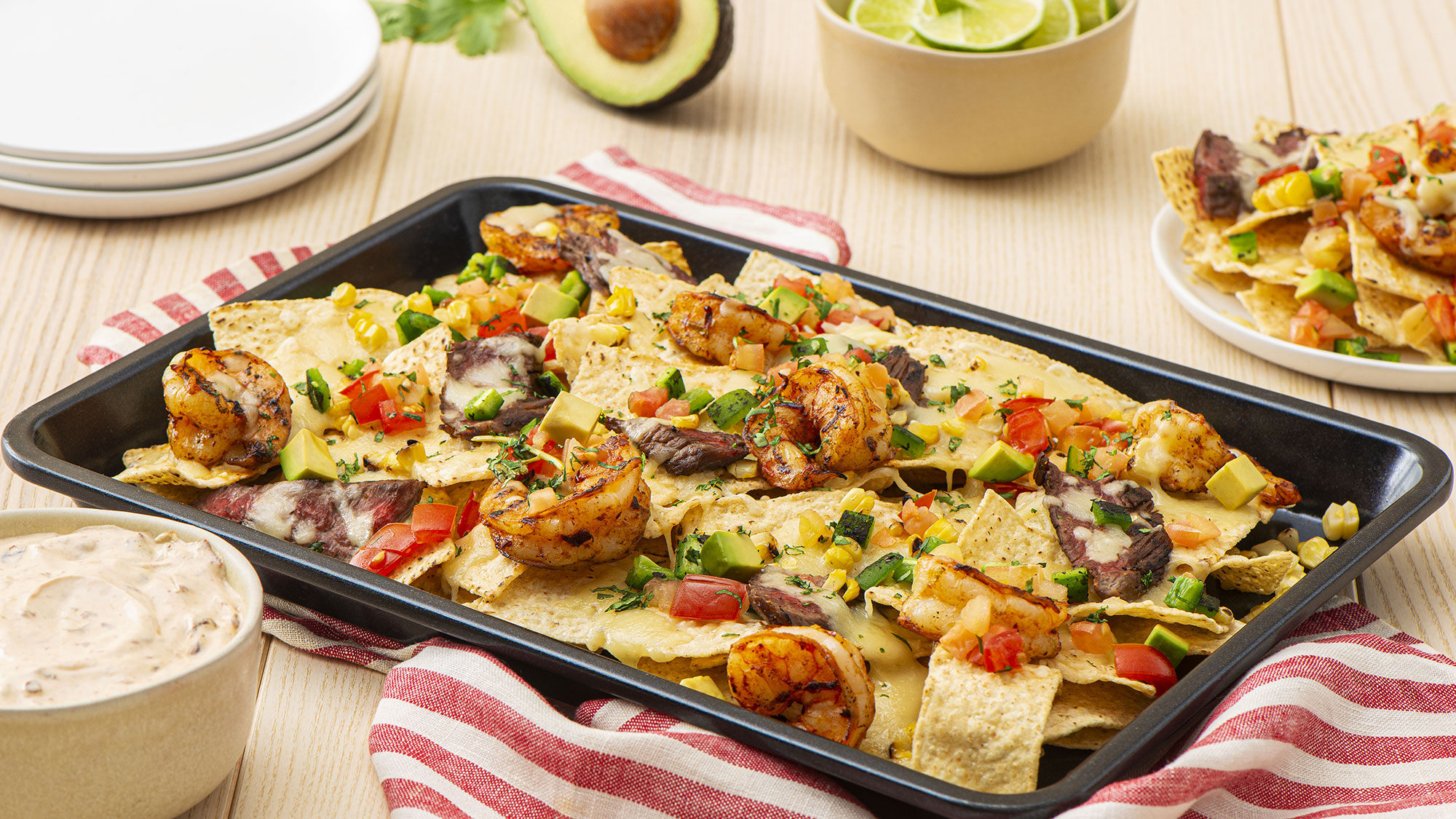 Surf and Turf Chipotle Nachos
Perfect for casual entertaining, these indulgent nachos with shrimp and steak, plus all the classic Mexican toppings, make an impressive appetizer or snack.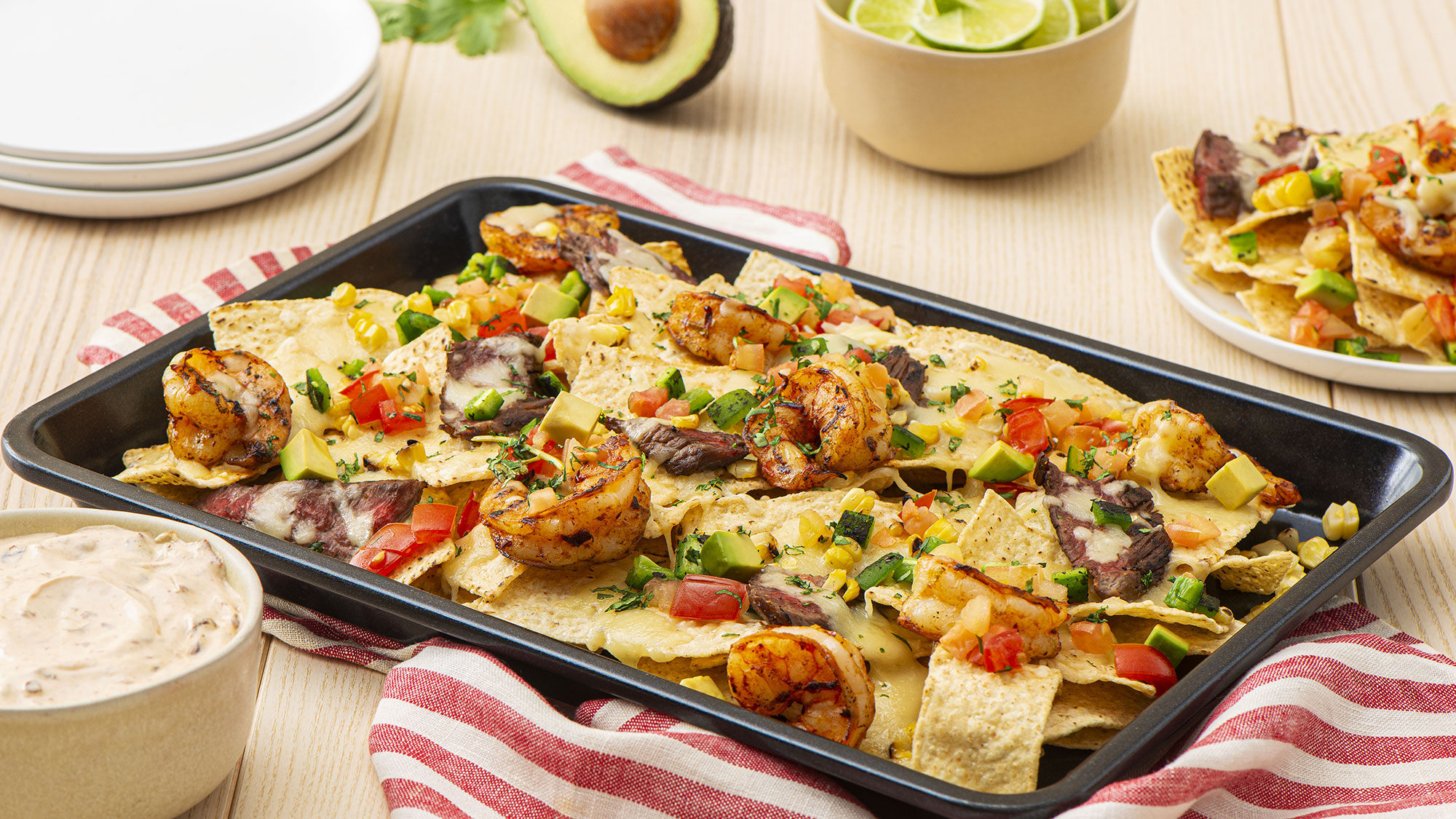 Featured Product
---
Ingredients
---
1/2
bag (each 11 oz) Mission® Strips Tortilla Chips
1
skirt steak (about 8 oz)
12
peeled, deveined and tails-removed shrimp (16–20 count)
3
tbsp minced canned chipotle peppers with adobo sauce, divided
1
tsp freshly grated lime zest
2
tbsp freshly squeezed lime juice
1
ear corn, husks and silks removed
2
cups shredded Monterey Jack cheese
1
avocado, peeled, halved, pitted and diced
2
tbsp finely chopped cilantro
Instructions
---
Step 1: Season steak
Season steak with cumin, garlic powder, salt and pepper.
Step 2: Season shrimp
In small bowl, toss shrimp with half the chipotle peppers, lime zest, lime juice and oil.
Step 3: Preheat grill
Preheat grill to medium-high heat; grease grates well.
Step 4: Cook corn
Grill corn, turning occasionally, for 10 to 12 minutes or until lightly charred and tender. Let cool completely and slice kernels off cob.
Step 5: Cook steak
Grill steak, turning once, for 6 to 8 minutes or until grill-marked and medium-rare. Let rest for 10 minutes before slicing against the grain.
Step 6: Cook shrimp
Grill shrimp, turning occasionally, for 2 to 3 minutes or until shrimp turn pink and are cooked through.
Step 7: Cook jalapeños
Grill jalapeños, turning once, for 4 to 6 minutes or until grill-marked. Let cool completely and dice.
Step 8: Preheat oven
Step 9: Assemble nachos
Arrange half the tortilla chips on large baking sheet. Scatter with half the Monterey Jack cheese. Top with half the steak, half the shrimp, half the corn, half the jalapeños and half the pico de gallo. Repeat layers once.
Step 10: Cook nachos
Bake for 8 to 10 minutes until cheese has melted.
Step 11: Prepare sour cream mixture
Meanwhile, in small bowl, stir together sour cream and remaining chipotle peppers.
Step 12: Prepare to serve
Sprinkle nachos with avocado and cilantro. Serve with chipotle sour cream and lime wedges.
Tip:
Substitute skirt steak with flank steak, sirloin or strip loin if preferred.
---