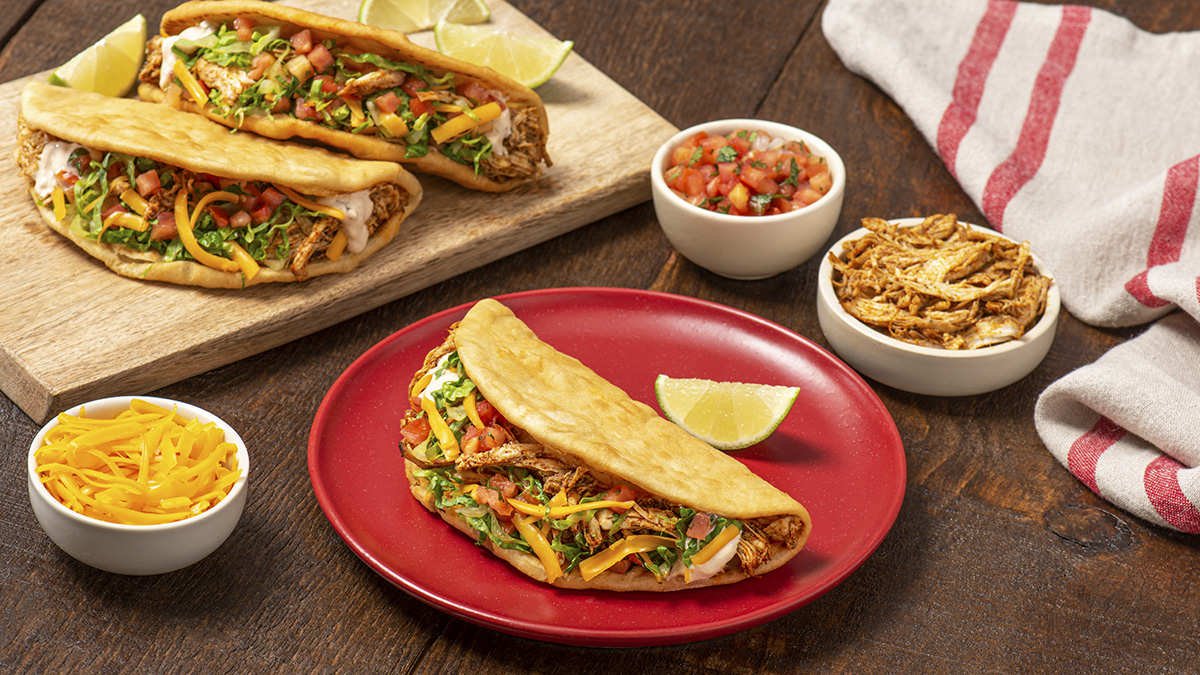 Zesty Chicken Chalupas
Switch up taco night with these simple but irresistible grilled chicken chalupas loaded with all your favorite toppings.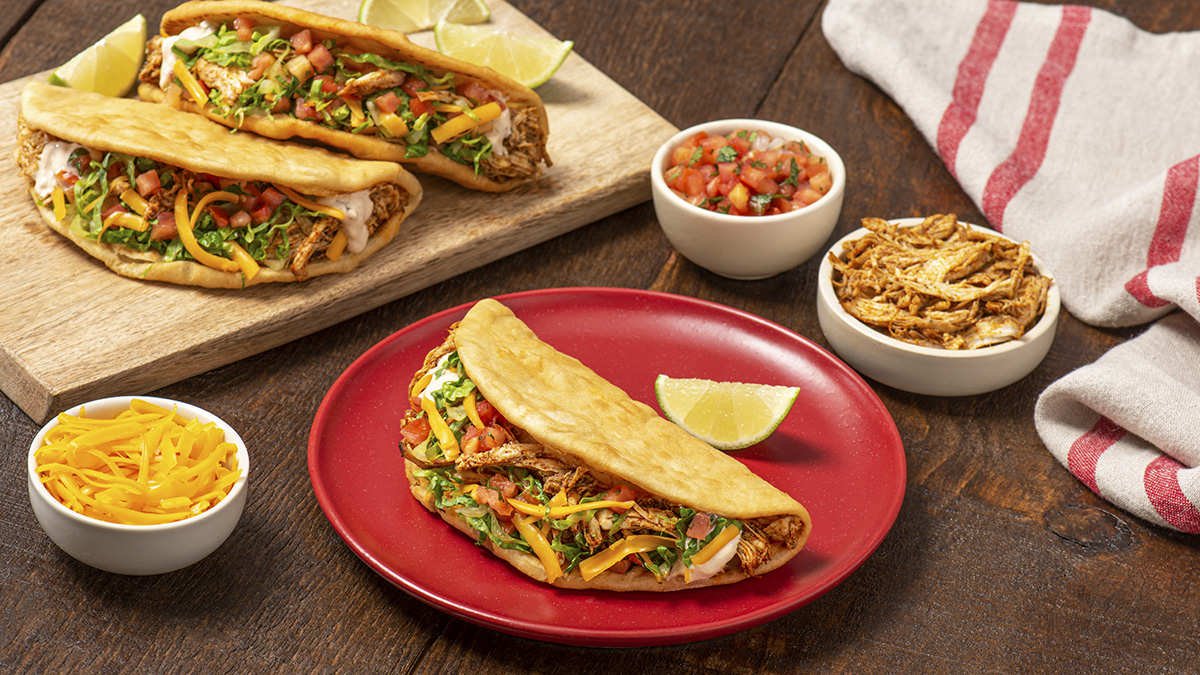 Featured Product
---
Ingredients
---
8
oz boneless skinless chicken breasts
1
tbsp finely chopped canned chipotle in adobo sauce
2
tbsp freshly squeezed lime juice, divided
1/3
cup shredded Cheddar cheese
Instructions
---
Step 1: Preheat grill
Preheat grill to medium heat; grease grates well.
Step 2: Season chicken
In medium bowl, toss chicken with oil and taco seasoning until coated.
Step 3: Cook chicken
Grill chicken, turning once, for 10 to 12 minutes or until chicken is cooked through and instant-read thermometer registers 165°F when inserted into thickest part of chicken. Let rest for 5 minutes. Using 2 forks or your fingers, shred chicken. Transfer to medium bowl and toss with 1 tbsp lime juice.
Step 4: Warm chalupas
Warm chalupas in pan according to package directions.
Step 5: Prepare sour cream mixture
In small bowl, stir together sour cream, chipotle pepper, adobo sauce and remaining lime juice until combined.
Step 6: Serve chicken chalupas
Divide chicken mixture among chalupas and top with sour cream mixture, lettuce, pico de gallo and cheese. Serve with lime wedges.
Tips
To promote even grilling, use meat mallet to pound chicken between 2 sheets of plastic wrap to even thickness.
For a variation, substitute taco seasoning with tajin seasoning to taste.
---