'Feeding Those Who Feed Us': Mission Foods Donates Over 47K Servings Of Tortillas, Chips To Hungry California Farmworkers
Jun 1, 2020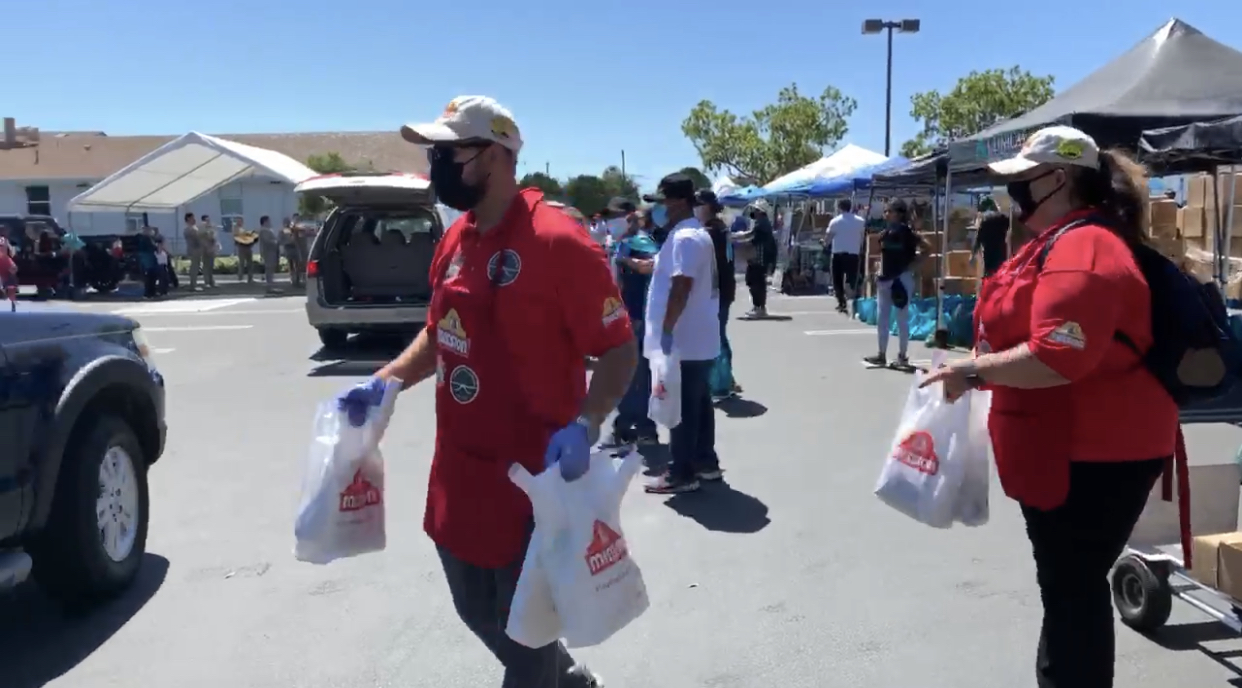 The stress COVID-19 has put on our food supply chains in the U.S. is underscoring the importance of one group of essential workers who are often overlooked: farmworkers.
In Ventura County, California, alone, near the site of one of Mission Foods' production facilities, farming and farm-dependent businesses provide an estimated 43,000 jobs, generating $2.2 billion in revenue and $76 million in indirect business taxes annually, according to Feeding the Frontline, a local group partnering with Mission Foods to distribute food donations to farmworkers throughout the pandemic.
On June 13, Mission Foods donated 203 cases of our Mission flour tortillas — 47,440 servings — and 1,440 bags of our Mission Atomix Chips so that 4,000 farmworkers at seven locations across California could have a hot meal and groceries.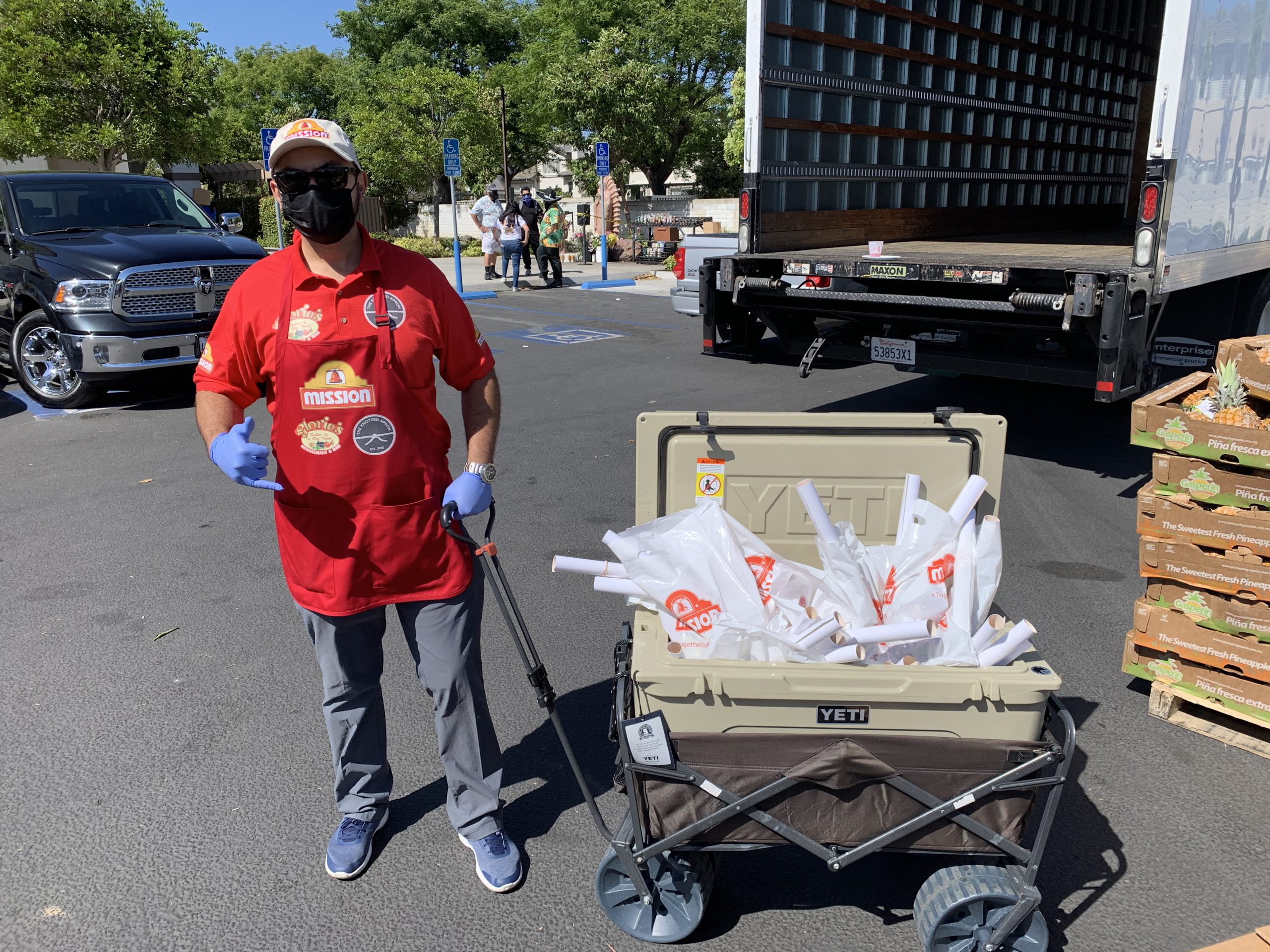 "Farmworkers are so valuable to our economies and our way of life, and people are realizing that now more than ever," said Nancy Muñoz-Morales, trade marketing manager at Mission Foods. "We're proud at Mission Foods to partner with wonderful community groups and companies to ensure that the needs of those who work so hard to keep us fed are not overlooked."
The multi-location event was Mission Foods' 15th donation in partnership with Feeding the Frontline, an effort started by Juan Sanjuan, owner and chef of local favorite Gloria's Restaurant & Bar.
When Gloria's and other restaurants were forced to close at the outset of the pandemic, Sanjuan teamed up with several companies and other restaurant owners, including celebrity chef Aarón Sánchez, to ensure as much of their food supply as possible went to essential workers like farmworkers, restaurant employees and healthcare workers.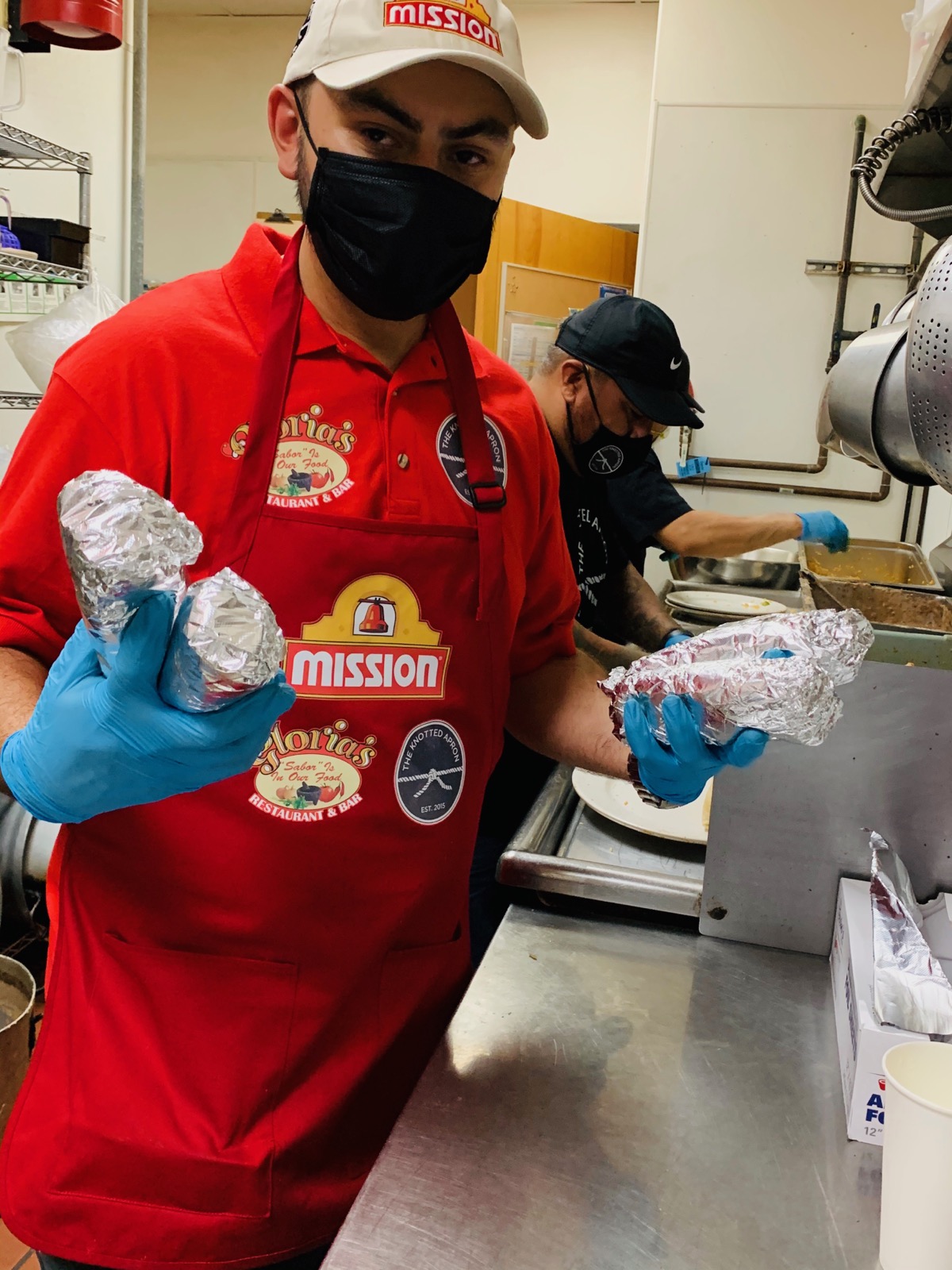 "I thank Mission Foods for being with us from day one," Sanjuan said. "We've done 15 events, and Mission has participated in all of them. The need is greater than ever. Without our farmworkers, our campesinos, we couldn't operate our restaurants. We wouldn't even have food to put on our tables."
Sanjuan's initiative evolved as other businesses and community members got involved, including Clínicas del Camino Real; Ruby's Tequila Bar and Fresh Mexican Restaurant; the Port of Hueneme; Del Monte; and the Local Love Project, a Ventura County-based disaster-relief organization. In addition to Mission Foods, Lujan Trucking, Reiter Affiliated Companies and So. Cal Gas also donated to Saturday's event.
"Other people are seeing it and realizing it's something good to do," said Roberto Juárez, CEO of Clínicas del Camino Real. "Farmworkers are essential, and we have to protect them. We have to respect them and provide something to them."
In addition to providing mobile clinics with general health check-ups, Juárez has hired mariachis at several of the food drives he helped organize with Sanjuan to celebrate farmworkers.
"A lot of people thought it was a party, but what they don't understand about our people is they come from small towns, and all you do Sunday is go to church, go to the plaza and listen to a little music," Sanjuan said. "Get a bunch of folks together who love to cook and sing mariachi? Helping people doesn't get any better than this."
Our Mission flour tortillas and Atomix chips were distributed to farmworkers in Ventura, Santa Barbara, Monterey, San Benito, Tulare and Fresno counties in California.
To donate or volunteer with Feeding the Frontline, visit https://www.feedingourfarmworkers.org/.