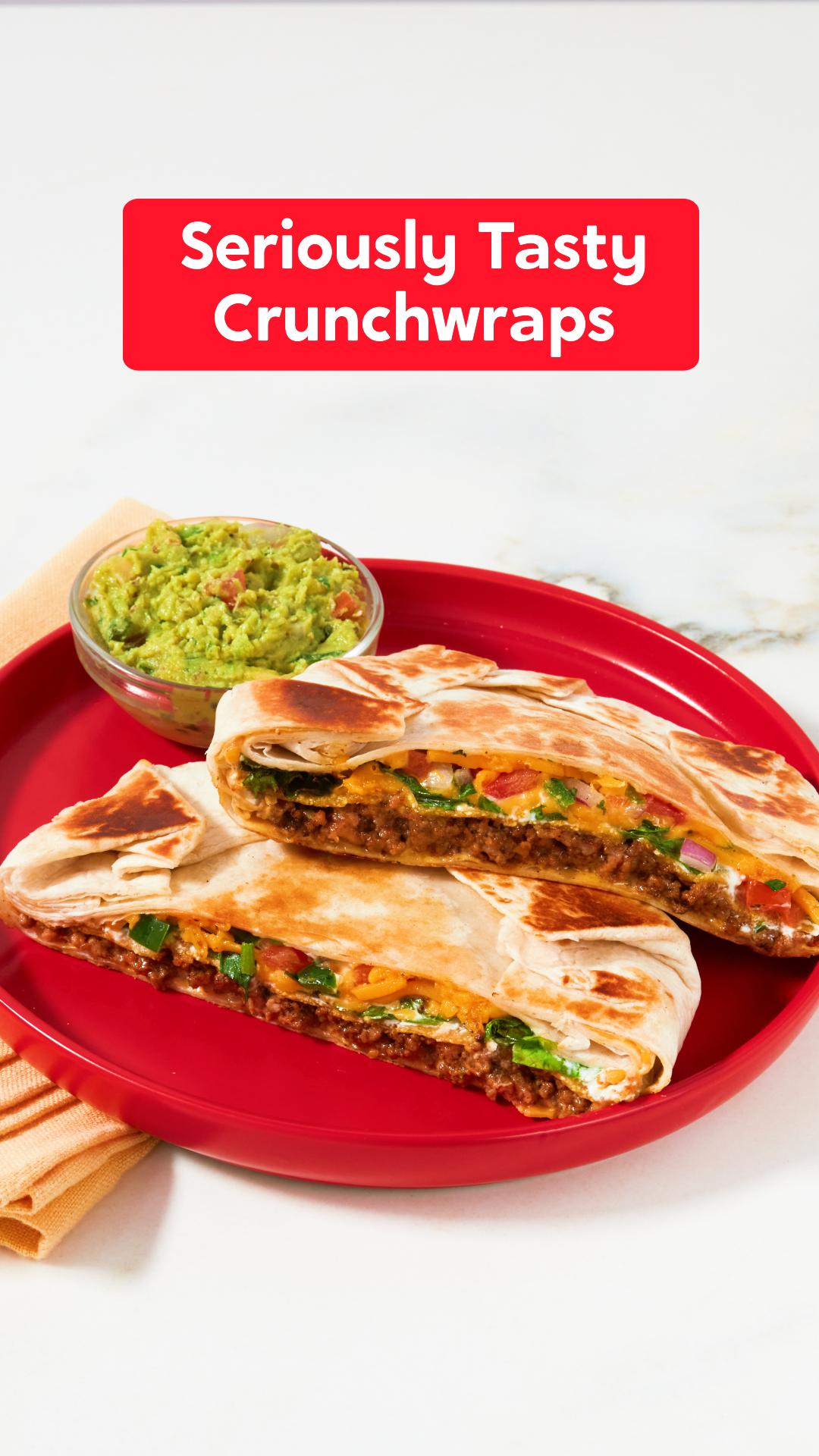 Beefy Crunchwraps
Try these seriously tasty crunchwraps using Mission Burrito Tortillas, Mission Soft Taco Flour Tortillas and Mission Tostadas!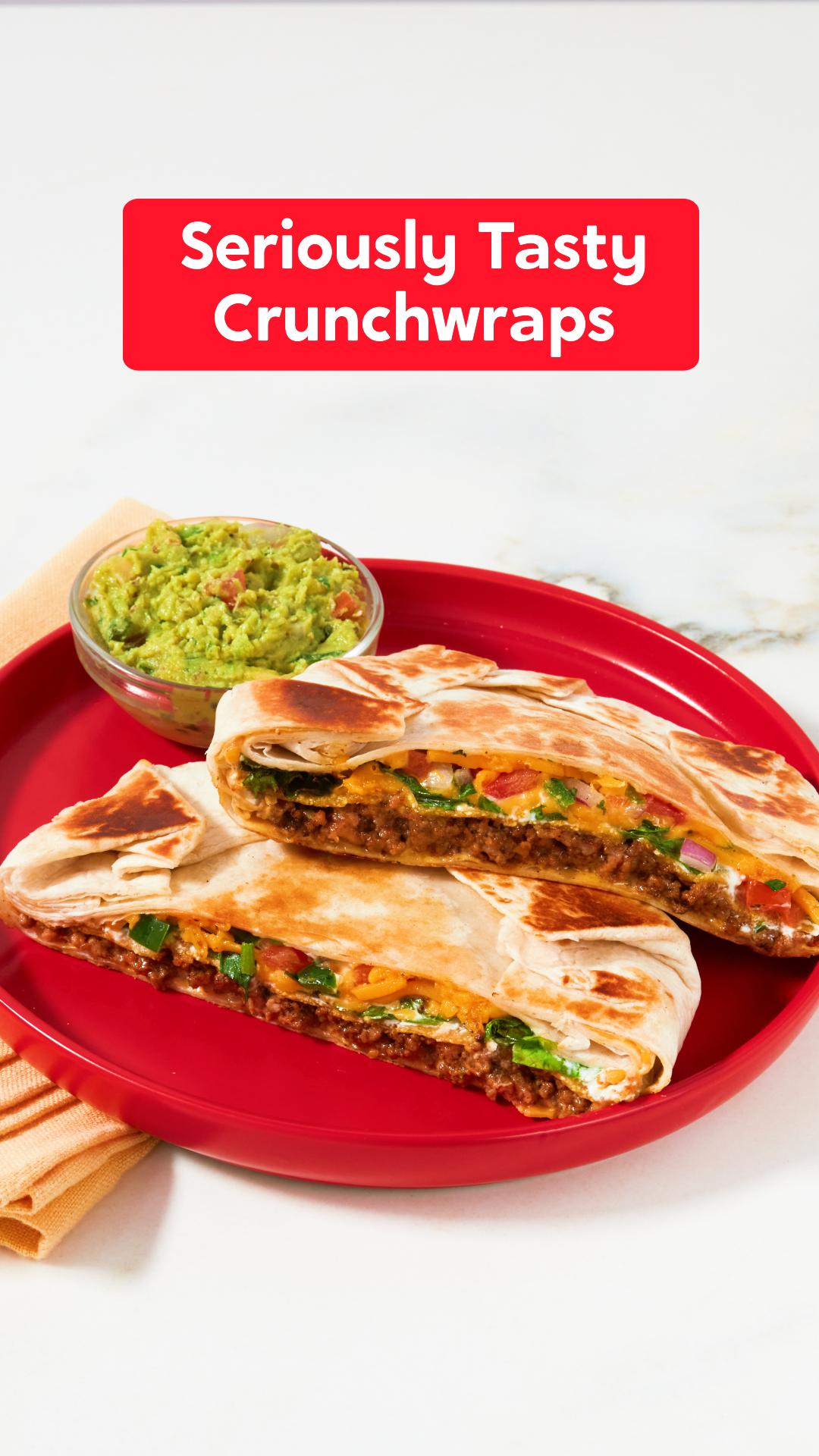 Featured Product
---
Ingredients
---
8
Mission Burrito Flour Tortillas
8
Mission Soft Taco Flour Tortillas
1
lb ground meat (beef, turkey, chicken)
1
cup shredded cheese (cheddar, Mexican blend, Monterey jack, or a mix)
Instructions
---
Step 1: Cook Meat
1. Heat oil in a skillet over medium-high heat and cook onion for 3-4 minutes, until softened. 2. Add ground meat and cook through. Season to taste with taco seasoning. 3. Once cooked, set aside.
Step 2: Assemble Crunchwraps
To assemble each crunchwrap, lay a large tortilla flat and spread about 1 Tbsp of nacho cheese sauce onto the center. Spread the sauce in a circle that's about the size of a tostada, then stack fillings on top. Add a scoop of meat mixture (about 3-4oz or ¼ of the mixture) on top of the nacho cheese. Spread sour cream on a tostada, then place the tostada on top of the meat. Top with shredded lettuce, tomato, and shredded cheese. Place a Mission Soft Taco Flour Tortilla round on top of the cheese, then fold the edges of the large tortilla inward toward the center. Rest prepared crunchwraps with the seam-side down to ensure they stay together while assembling the others.
Step 3: Cook Crunchwraps
Preheat a griddle to 350°F (180°C) or a skillet over medium-high heat. Spray the wrap lightly with cooking spray or add oil to the pan. Add each crunchwrap to the griddle—seam-side down—pressing with a spatula to seal and flatten. Cook 3-5 minutes on each side, until golden brown.
---