Sustainability
Protecting Our Future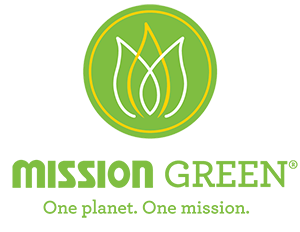 Our award-winning Mission Green® program helps us ensure that our products and processes have as small an impact on the environment as possible.That includes utilizing alternative energy sources and reducing waste materials from our packaging.
Through Mission Green®, we strive to increase energy consumption from renewable sources by 20% in 5 years, reduce emissions by 10% in 5 years, and recycle 50% of waste generated in 5 years. Those are just some of the goals we've set for ourselves, and we know we can realize them, just like we achieved LEED Gold Certification for our Panorama City plant and became a partner of The Climate Registry.
Mission Foods is a leader in harnessing the talents of its people to create radical resource efficiency, optimal business systems, shareholder value and environmental benefits for a positive and enduring future.
TOGETHER ON A MISSION™ FOR A BETTER TOMORROW
Complying with applicable regulations and standards to which we subscribe
Considering our potential environmental impacts in our daily business decision making process
Conserving our natural resources, recycling, waste reduction and pollution control to ensure clean air, water, and to reduce landfill waste
Minimizing the carbon foot print of our operations
Using materials and energy efficiently and sourcing from renewable sources when applicable
Implementing Environmental Management Systems to identify and manage environmental risks, obligations, and opportunities
Setting targets for continuous improvement and monitoring emerging regulatory changes and implementing a Sustainability Initiative to address our environmental significant impacts
Smart Use of Energy
Waste Reduction and recycling
Since January 2009 Mission Foods has recycled 313,416 tons of recycling materials. These recycling efforts conserved the following resources:
363,394 Mature Trees were Saved
Representing enough saved timber resources to produce 4,502M sheets of newspaper!
175,203 Cubic Yards of Landfill Airspace
Representing enough airspace to fulfill the municipal waste disposal needs for 225k people for a year!
192,880,520 Kw-Hrs of Electricity
Enough power to fulfill the annual electricity needs of 16,073 homes!
132,173 Avoided Metric Tons (M2CO2E) of GHG Emissions
The recycling of these materials prevent these emissions!
213,973,807 Gallons of Water
Representing enough fresh water to meet the daily fresh water needs of 2.85M people
Information Source