Featured Product
---
Ingredients
---
16
Mission Street Tacos Corn Tortillas, warmed
¼
tsp Freshly cracked pepper
Instructions
---
Step 1
In medium skillet over medium high heat, cook chorizo sausage, stirring to break meat into smaller pieces, until almost fully cooked (5 to 6 minutes). Add chopped onion, peppers, and tomato. Continue cooking, stirring occasionally, until vegetables are just tender (3 to 4 minutes).
Step 2
Remove meat mixture from pan. In same skillet, add eggs, salt, and pepper. Cook, stirring gently, until eggs are just cooked.
Step 3
Using two stacked corn tortillas, add 3 tablespoons meat mixture, 2 tablespoons scrambled eggs and 1 avocado slice. Repeat with remaining tortillas and ingredients. Easy and delicious.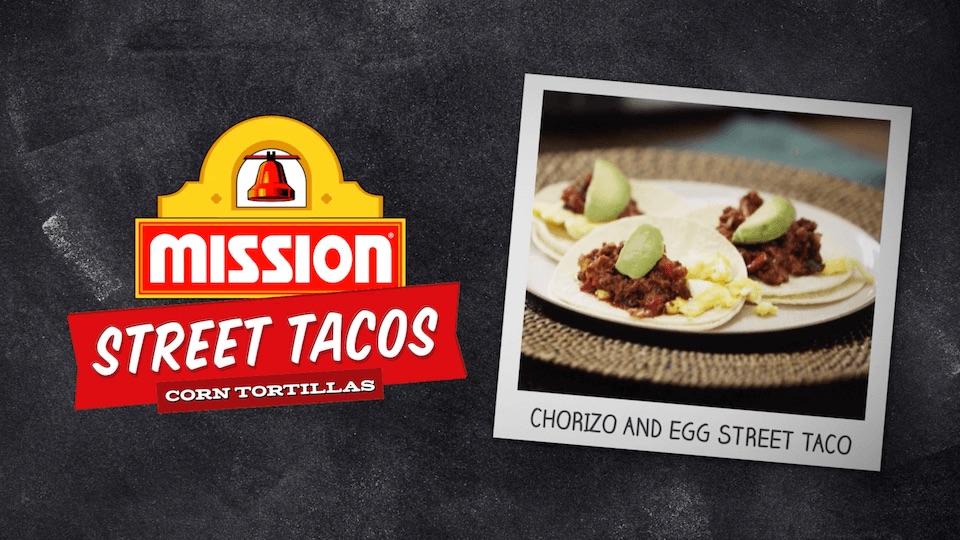 ---