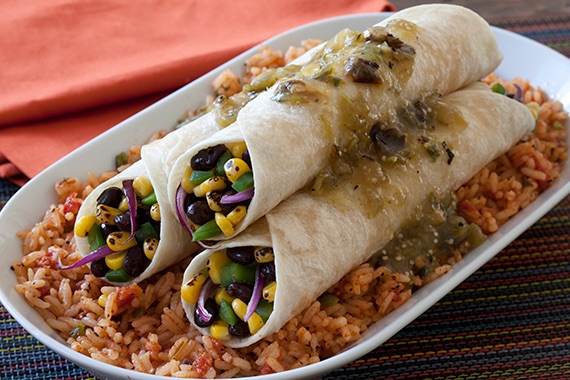 Featured Product
---
Ingredients
---
4
Mission Organics Flour Tortillas
10
tomatillos, husked and washed
1
tsp jalapeño, seeded and chopped
¼
cup organic vegetable broth
½
cup canned black beans, drained and rinsed
sour cream and napa cabbage (optional)
Instructions
---
Step 1
Prepare tomatillo salsa by placing tomatillos, garlic, onion, jalapeño, cilantro, and vegetable broth in a blender or food processor. Blend until smooth. Transfer to saucepan and add 1 tablespoon olive oil. Cook until tomatillo sauce changes color to olive green about 5 to 6 minutes.
Step 2
Step 3
Heat oil in medium non-stick skillet over medium high heat. Add red onions and garlic and cook for 1 to 2 minutes until lightly brown. Add corn kernels, black beans and salt. Stir frequently until cooked evenly. Remove from heat.
Step 4
Warm tortillas for 10 to 15 seconds on each side on an ungreased pan.
Step 5
Place corn/bean mixture evenly along center of each tortilla and fold. Place in oven safe platter seam side down. Top enchiladas with salsa and cotija cheese. Bake for 8 to 10 minutes. Serve with shredded napa cabbage and sour cream.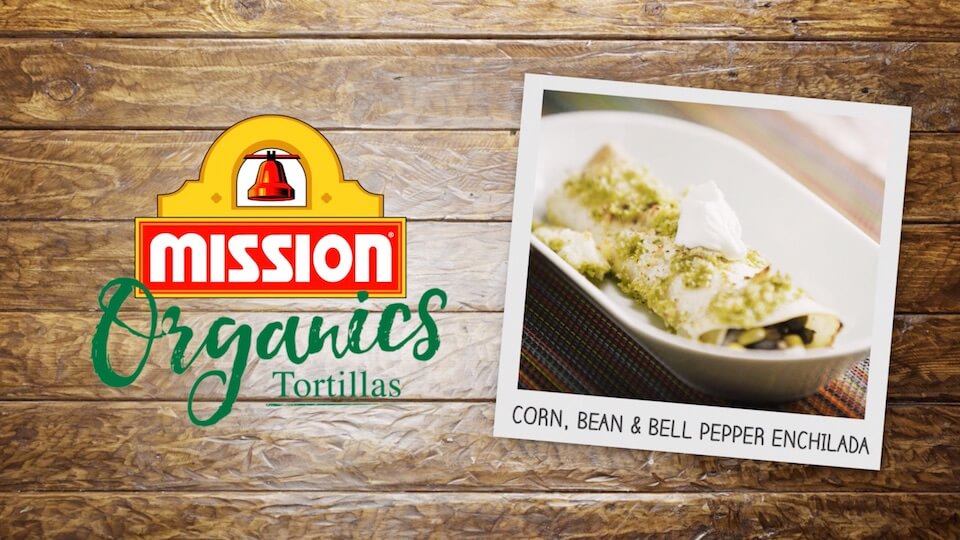 ---