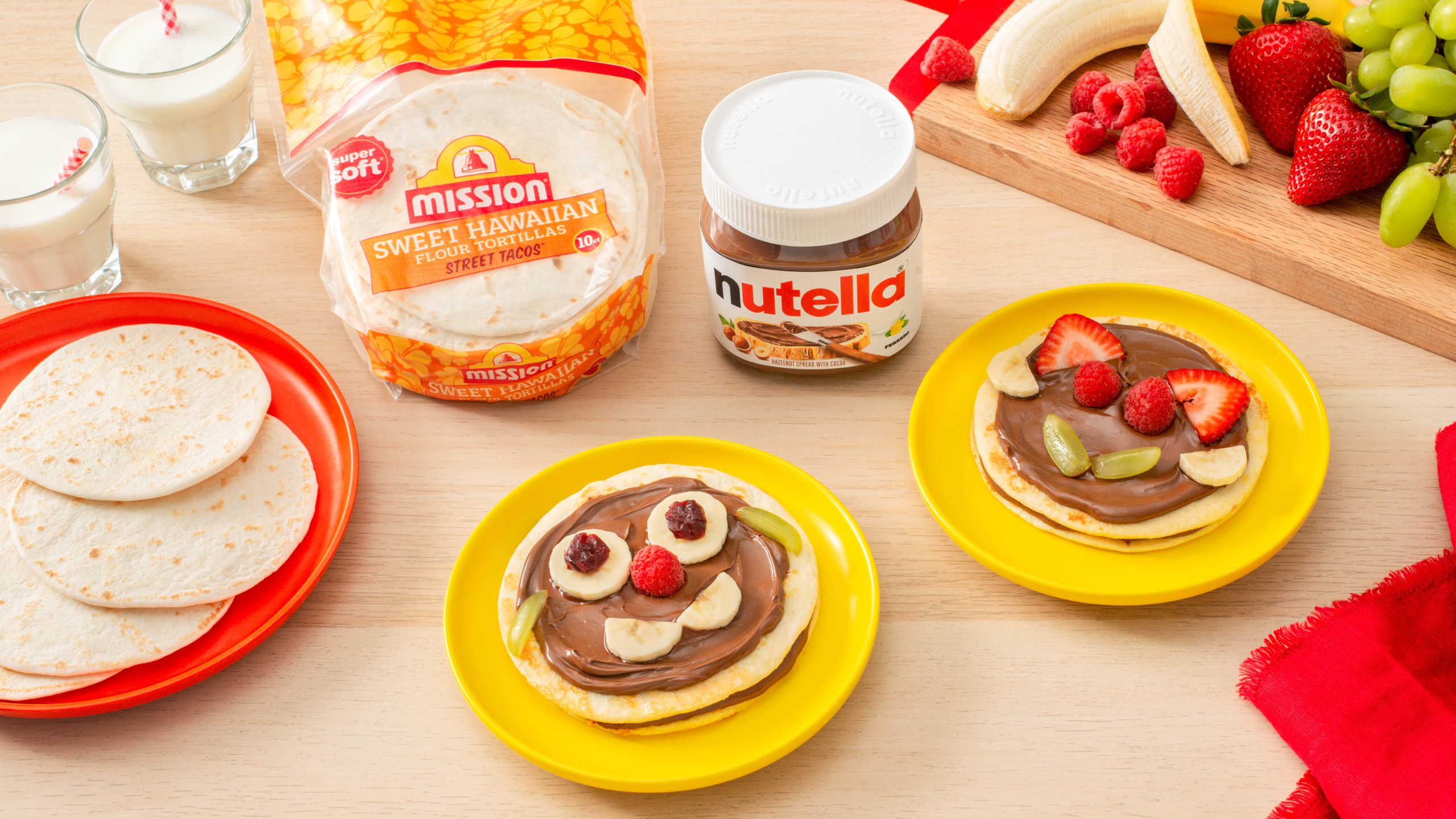 French Toast Snack Stack
These quick and easy French toast stacks are perfect for the busy back-to-school season! Nutella Hazelnut Spread is paired with Sweet Hawaiian Street Taco Tortillas and fresh fruit for a snack that the whole family can feel good about!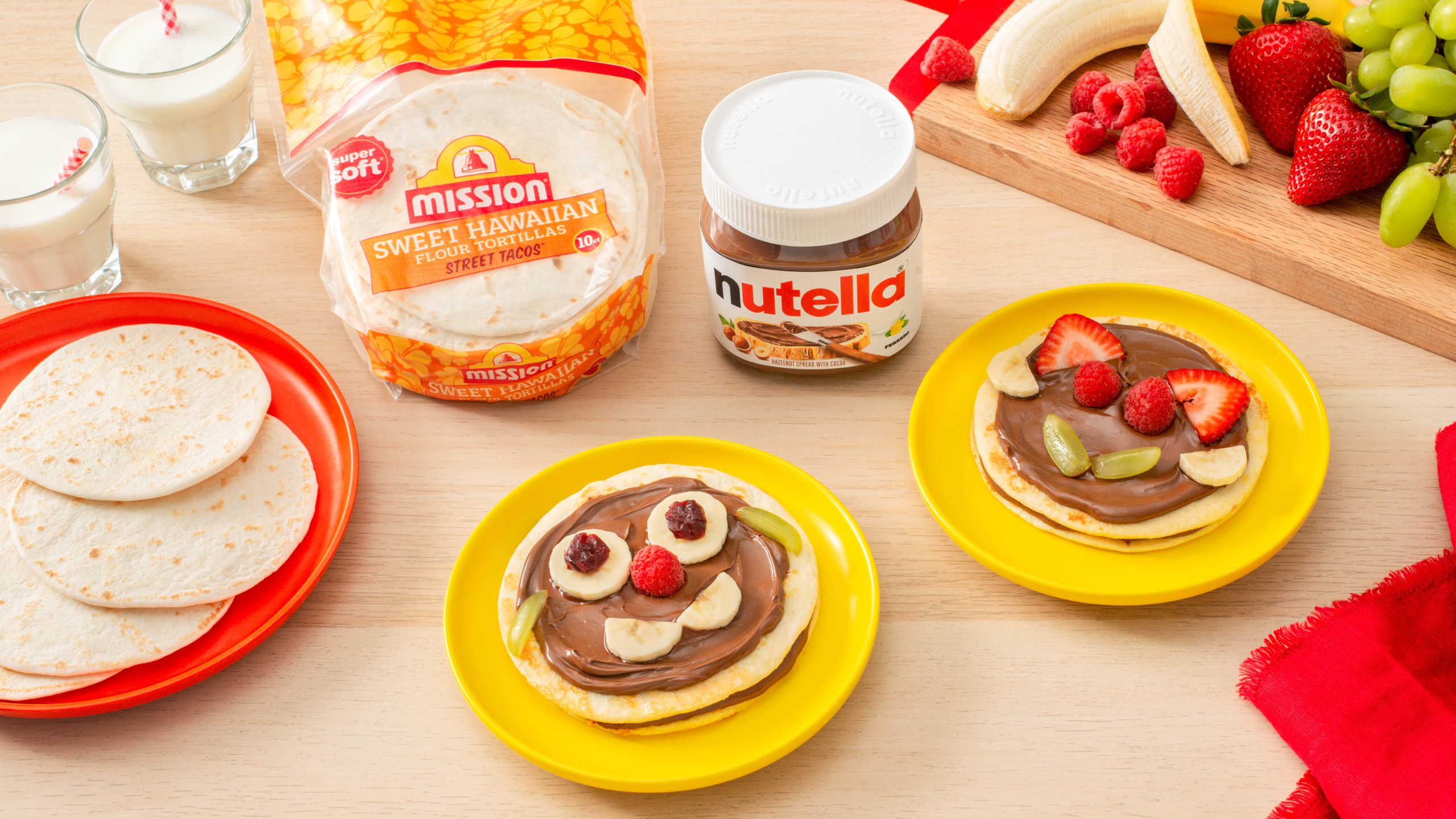 Featured Product
---
Ingredients
---
1
tbsp butter (approx.), divided
8
Mission® Sweet Hawaiian Street Taco Flour Tortillas
1/4
cup Nutella® Hazelnut Spread
1/2
cup sliced strawberries
Instructions
---
Step 1: Prepare Batter
In small bowl, whisk together eggs, milk and vanilla.
Step 2: Cook French Toast
In large skillet set over medium heat, melt 1 tsp butter. In batches, dip tortillas in eggs mixture and arrange in heated skillet. Cook, turning once, for 2 to 4 minutes or until slightly golden. Repeat with remaining eggs mixture and tortillas, adding more butter as needed.
Step 3: Assemble French Toast Stacks
Spread Nutella® Hazelnut Spread evenly on tortillas. Stack tortillas in pairs to create 4 servings. Top evenly with banana and strawberries. Garnish with mint.
Tip: This French toast is also delicious with raspberries, blackberries and/or blueberries!
---