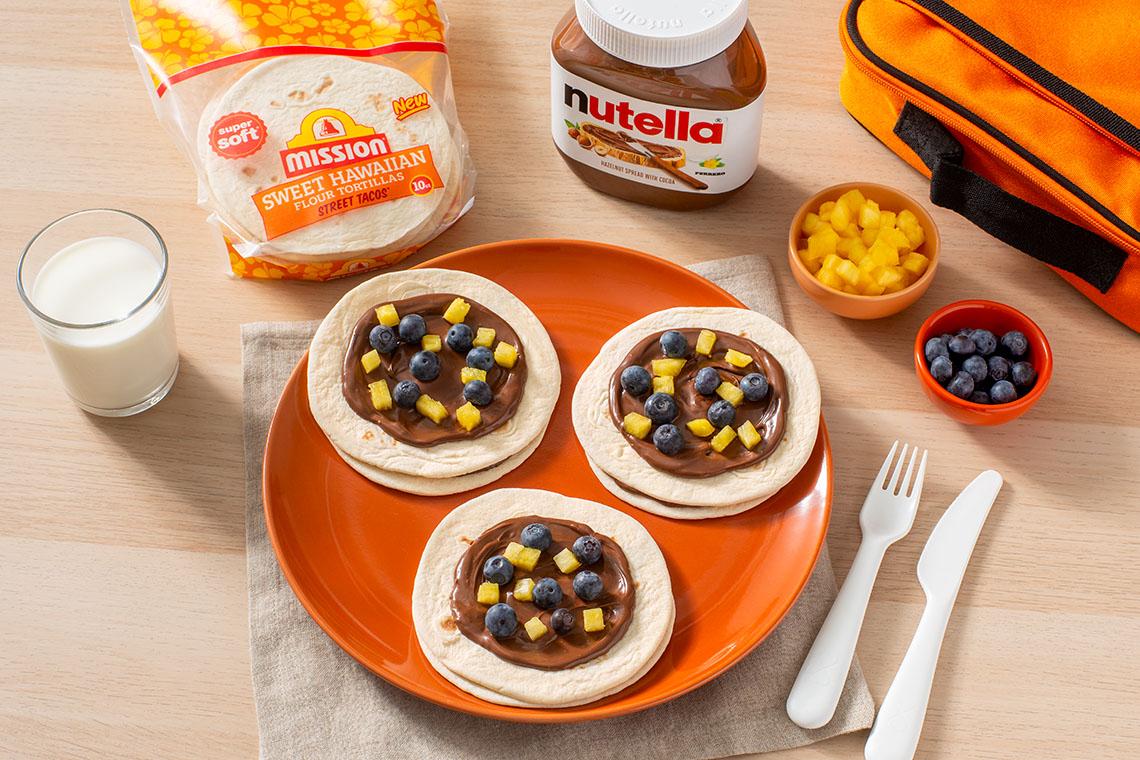 Mini Dessert Pizza with Nutella
Talk about a sweet combo. This mini dessert pizza recipe combines all the amazing flavors of your favorite fruit, Nutella, and Hawaiian Sweet tortillas. They make for an easy, chocolatey "pizza" sure to be hit with the kids! Perfect for an after-school snack or quick breakfast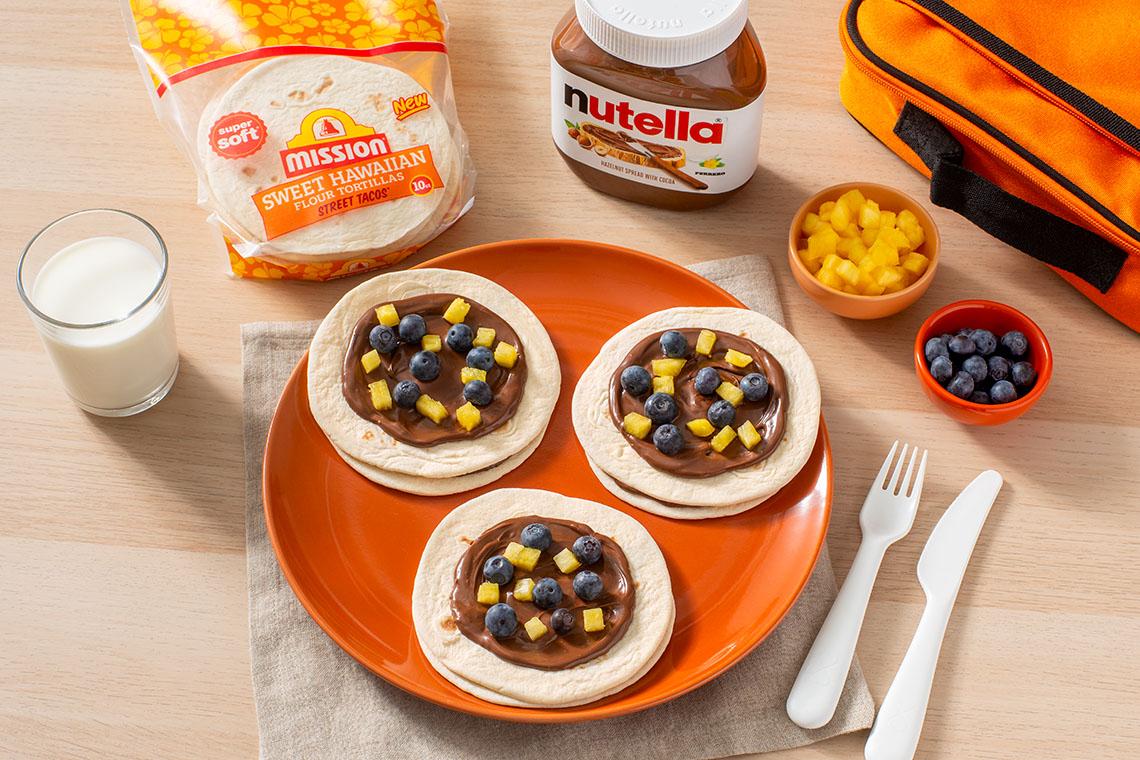 Featured Product
---
Ingredients
---
8
Mission Street Tacos Sweet Hawaiian Flour Tortillas
½
cup Nutella Hazelnut Spread
Instructions
---
Step 1
Spread 1 tbsp of Nutella Hazelnut Spread over 1 tortilla; top with second tortilla and spread with 1 tbsp Nutella, leaving 1/2-inch border all around. Repeat with remaining tortillas and Nutella Hazelnut Spread.
Step 2
Top each tortilla pizza evenly with pineapple and blueberries.
Tip
Serve with a glass of milk and enjoy as a quick snack or easy breakfast!
---