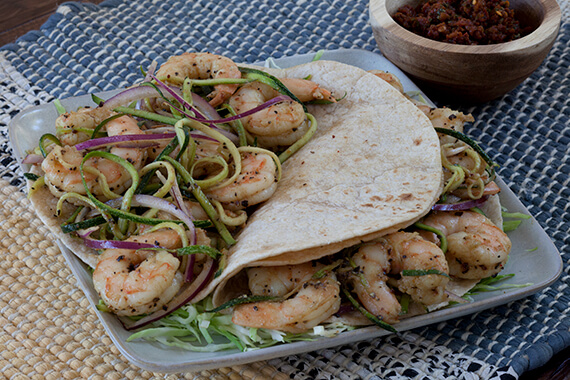 Featured Product
---
Ingredients
---
4
Mission Organics Whole Wheat Tortillas
2
Roma tomatoes, halved and roasted
¼
cup onion, halved and roasted
2
tbsp organic chicken or vegetable broth
1
cup zucchini, cut into julienne strips
1
cup shrimp, peeled and deveined, cut in half
¼
tsp ground black pepper
Instructions
---
Step 1
Prepare red salsa by placing roasted vegetables, white onion, garlic, cilantro, stock and salt in blender. Blend until smooth. Set aside.
Step 2
Heat 2 teaspoon canola oil in medium non-stick skillet over medium-high heat; sauté onion and garlic until tender, about 2 to 3 minutes; stirring constantly.
Step 3
Add zucchini and cook until just about softened, about 2 minutes. Then add the shrimp, cumin, and pepper, and grill until shrimp is red and cooked through, 4 to 5 minutes; stirring frequently. Remove from heat.
Step 4
Warm tortillas for 10 to 15 seconds on each side in an ungreased pan.
Step 5
Assemble the tacos by spooning shrimp & zucchini mixture onto the tortillas. Top with red salsa.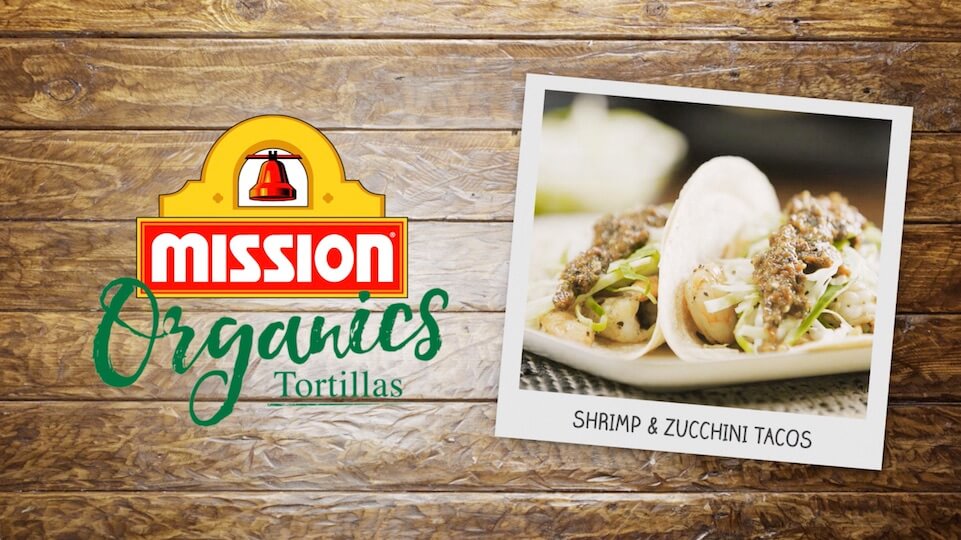 ---