Featured Product
---
Ingredients
---
4
Mission Organics White Corn Tortillas
1
chipotle in adobo from a can, chopped
2
tbsp onion, roughly chopped
¾
lb flank steak, fat removed
½
onion, thinly sliced (optional)
2
tsp cilantro, roughly chopped (optional)
Instructions
---
Step 1
Make chipotle chimichurri sauce by placing cilantro, parsley, red pepper flakes, kosher salt, 2 tbsp olive oil, white vinegar, chipotle in adobo, onion, and lime juice in food processor and process until smooth.
Step 2
Season the steak with salt on both sides. Heat 1 tbsp olive oil over medium-high heat in medium non-stick skillet. Add the flank steak and cook as desired (about 3–4 mins per side for medium rare). Transfer steak to cutting board and slice across the grain.
Step 3
Warm tortillas for 10–15 seconds on each side on an ungreased pan, then assemble tacos by layering steak and topping with chimichurri sauce.
Step 4
Garnish with sliced red onions and cilantro, if desired.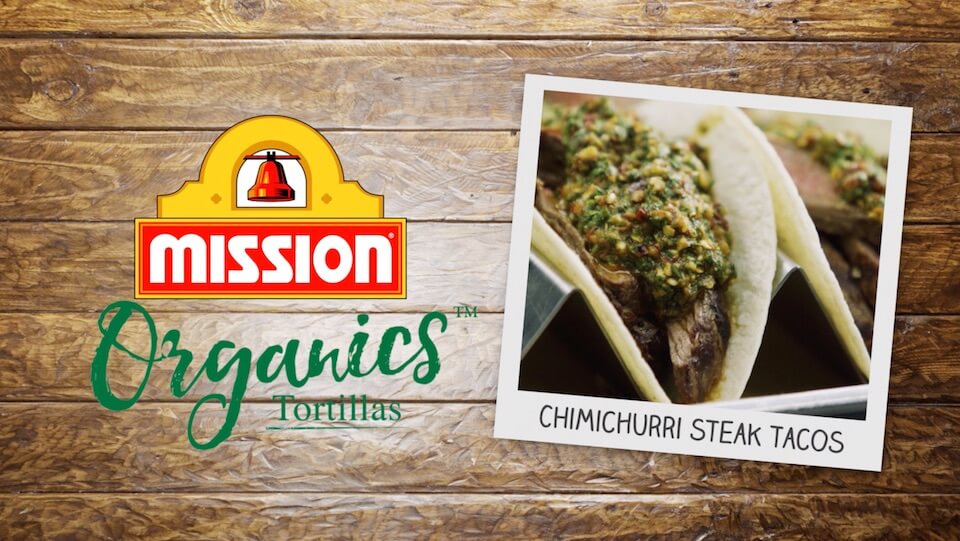 ---