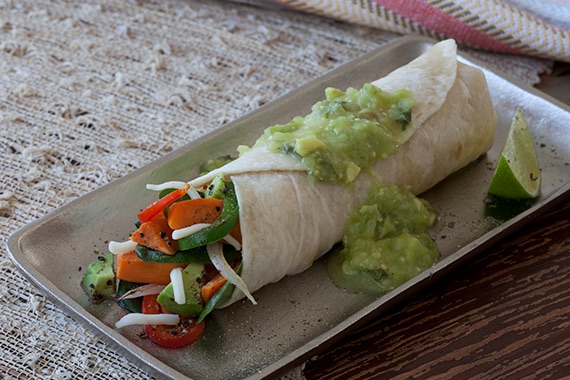 Featured Product
---
Ingredients
---
4
Mission Organics Flour Tortillas
½
cup sweet potato, peeled and diced
4
tbsp red bell pepper, chopped
4
tbsp green bell pepper, chopped
1
cup baby spinach, loosely packed
¼
cup white onion, sliced (optional)
½
cup monterrey jack cheese, shredded
Instructions
---
Step 1
Place sweet potatoes in a one-quart saucepan with 2 cups of water. Bring the water to a boil, reduce the heat, and simmer until the vegetable is fork tender, about 2 to 4 minutes. Remove from heat.
Step 2
Heat 1 tablespoon olive oil in medium non-stick skillet over medium high heat. Add onions, red and green bell peppers, stirring constantly until vegetables are tender, about 4 to 5 minutes. Remove from heat.
Step 3
Warm tortillas for 10 to 15 seconds on each side on an ungreased pan.
Step 4
To assemble the burrito, place baby spinach each tortilla. Layer on sweet potatoes, onions, and bell peppers.
Step 5
Top with avocado, onion, cheese and a pinch of salt & black pepper.
Step 6
Roll up sides and serve warm.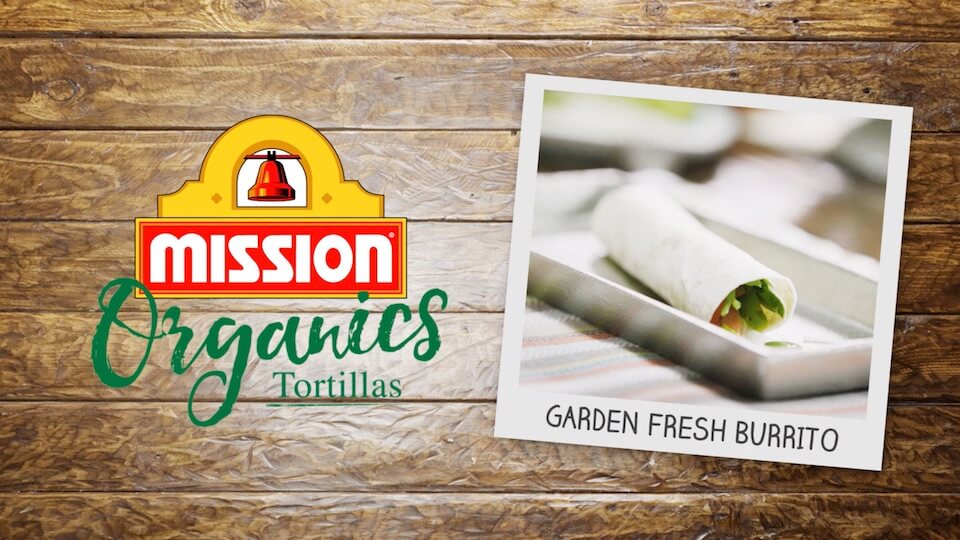 ---