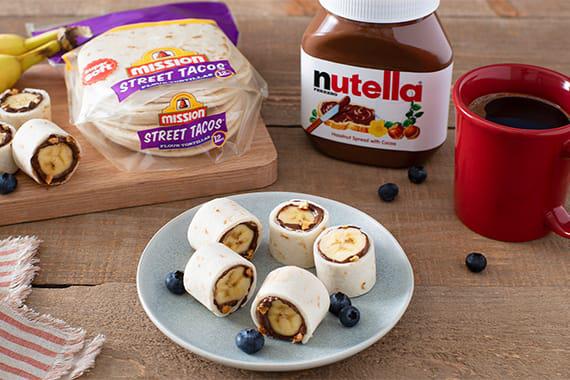 Nutella Banana Tortilla Roll Ups
Let's hear it for chocolate bananas! This bite-sized Nutella banana tortilla roll ups recipe is the ultimate treat. Fun, easy, and quick, they make for a great activity to share with the kids any day of the week. Devour now or freeze for later. A perfect appetizer for parties, and to have on-the-go before or after school. Just spread, roll, eat, repeat.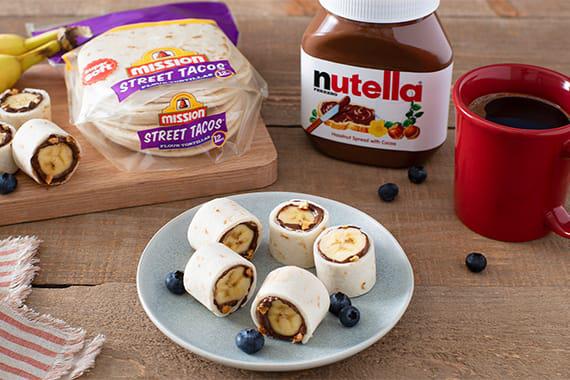 Featured Product
---
Ingredients
---
1
bag of Mission Street Tacos Flour Tortilla
¼
cup Nutella Hazelnut Spread
Instructions
---
Step 1
Spread 1 tbsp. of Nutella evenly over each tortilla.
Step 2
Place the banana at one edge of each tortilla on top of the Nutella, roll up firmly.
Step 3
Slice each roll into 1-inch pieces.
Step 4
Garnish with blueberries (optional)
---