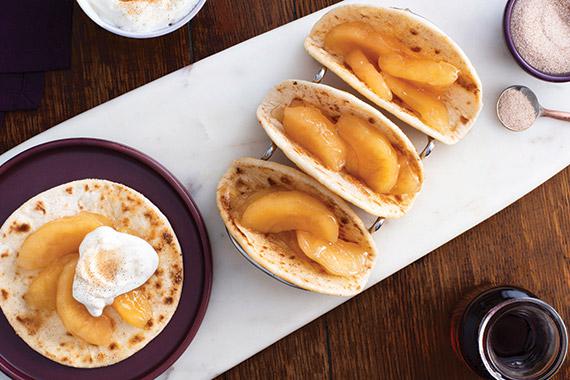 Apple Pie Tacos
Our Best Apple Pie Tacos recipe is carefully crafted to make your next meal time extraordinary. Get the step by step instructions to make this delicious dish.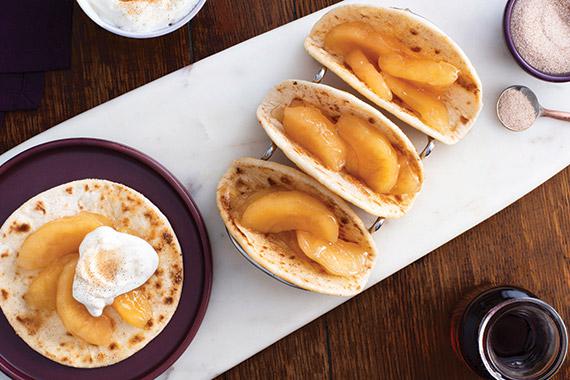 Featured Product
---
Ingredients
---
12
Mission Street Tacos Flour Tortillas
3
cups Apple pie filling, warmed
Instructions
---
Step 1
Stir together sugar and cinnamon; set aside.
Step 2
Melt 2 tbsp butter in large skillet and set over medium heat. Cook tortillas, in 3 batches, for 1 to 2 minutes per side or until toasted; adding remaining butter as needed. Sprinkle with cinnamon sugar. Place muffin pan upside down. While still warm, fold tortillas in U shape, then in muffin pan. Let cool completely.
Step 3
Assemble tacos with scoop of warm pie filling, dollop of sour cream and drizzle of maple syrup.
---