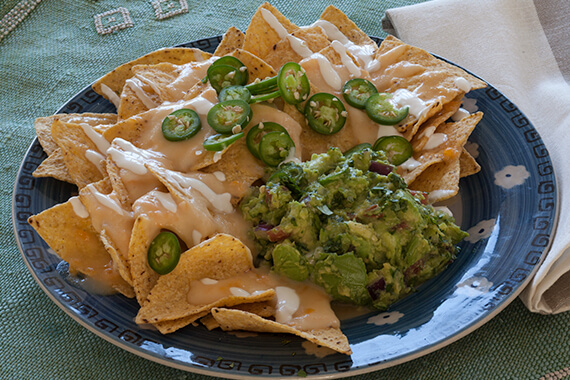 Tequila Guacamole and Cheese Nachos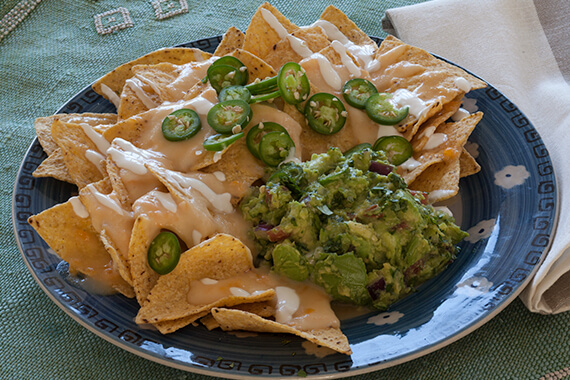 Featured Product
---
Ingredients
---
1
bag Mission Organics Yellow Corn Tortilla Chips
2
avocados, halved and peeled
1
tsp serrano pepper, minced
¼
tsp ground black pepper
2
Tbsp organic all-purpose flour
1 ½
cup yellow cheddar cheese, shredded
Instructions
---
Step 1
Prepare guacamole by placing the avocados in a bowl and mashing them with a fork. Stir in in tomato, onion, serrano pepper, cilantro, lime juice, tequila, salt, and pepper. Mix well.
Step 2
Heat butter in 2-quart non-stick sauce pan over medium heat. Add flour, stir constantly with wire whisk until mixture becomes pasty. Add butter and milk and stir well until the mixture starts thickening, about 2 to 3 minutes; stirring constantly to prevent flour from lumping. Add cheese and stir until cheese melts, about 1 to 2 minutes; stirring constantly.
Step 3
Lay out chips on a platter and serve cheese sauce on top and guacamole on the side.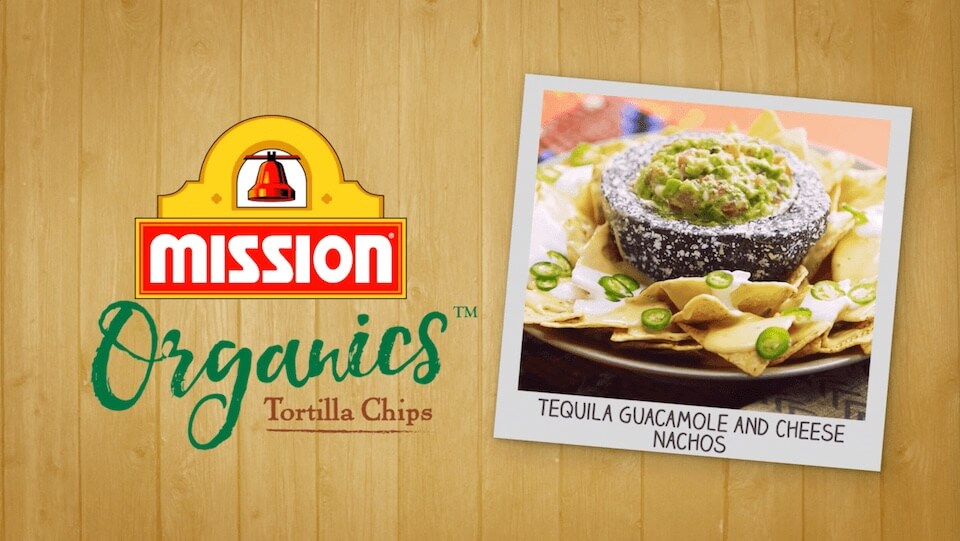 ---