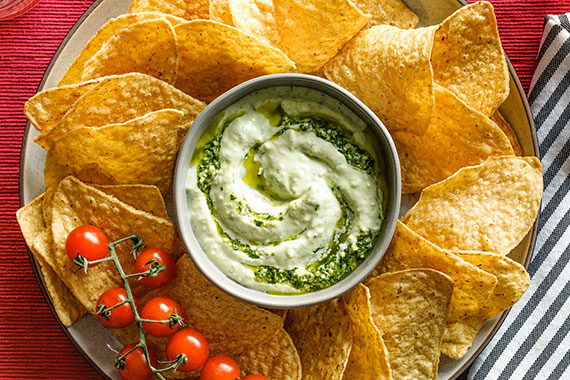 Avocado Cilantro Pesto Crema
Our Avocado Cilantro Pesto Crema recipe is carefully crafted to make your next meal time extraordinary. Get the step by step instructions to make this delicious dish.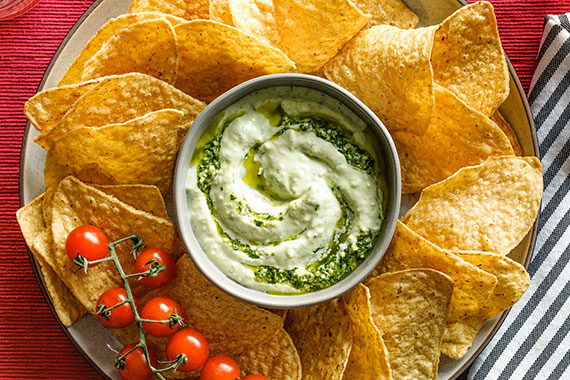 Featured Product
---
Ingredients
---
1
bunch cilantro, washed ends chopped off, but no need to pluck each leaf
1
bag Thin & Crispy Tortilla Chips
¼
cup extra-virgin olive oil
garnish with cherry tomatoes
Instructions
---
Step 1
Combine cilantro pesto ingredients in blender and blend to incorporate. Store in airtight container, and add to pastas, salads, fish or grilled meats. Cilantro pesto ingredients include: cilantro, extra-virgin olive oil, parmesan, garlic cloves and salt and pepper.
Step 2
Take 3 tbsp. of cilantro pesto, and mix with remaining ingredients in blender. Whip to fluffy creamy consistency.
Step 3
Garnish with sliced cherry tomatoes and serve with Thin and Crispy Tortilla Chips.
---