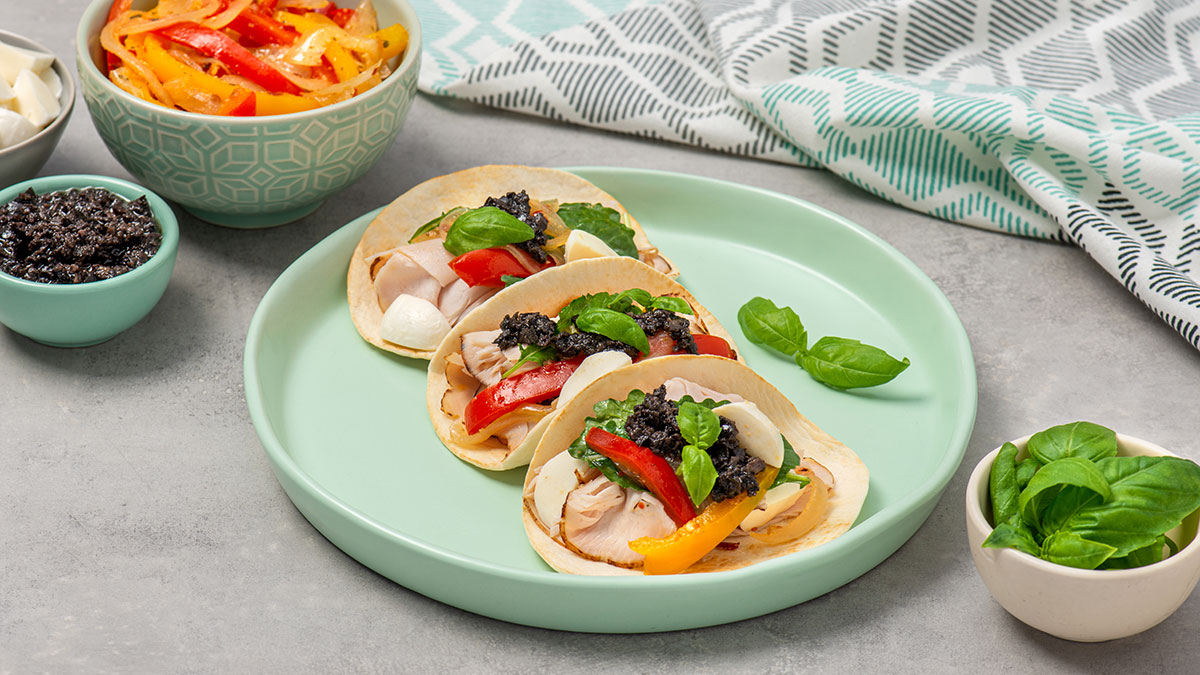 Italian Turkey Hoagie Taco
With zesty Italian flavors, this hoagie wrap delivers a yummy lunch or dinner that's quick and easy to prepare.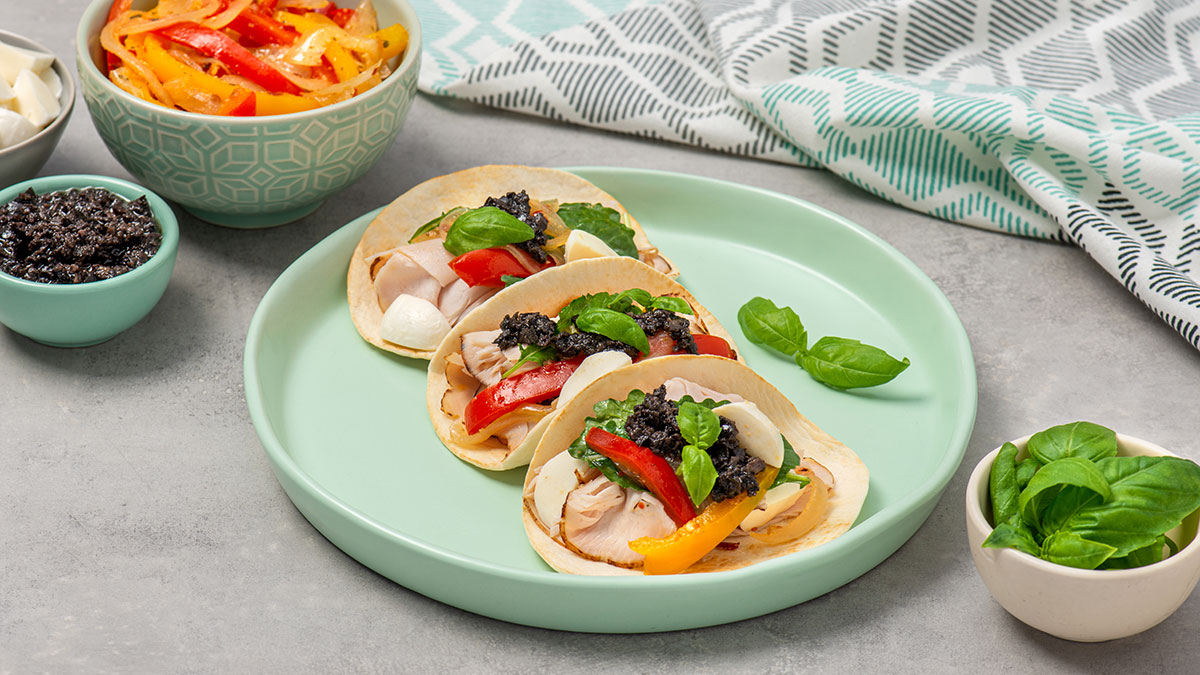 Featured Product
---
Ingredients
---
8
Mission® Zero Net Carbs Original Tortillas
1/2
red bell pepper, sliced
1/2
yellow bell pepper, sliced
2
cloves garlic, thinly sliced
1
tsp dried Italian seasoning
1/4
tsp hot pepper flakes
16
slices deli roasted turkey
8
oz cocktail bocconcini cheese, quartered
1
cup loosely packed baby kale
1/4
cup packed fresh basil leaves
Instructions
---
Step 1: Sauté Vegetables
In large skillet set over medium heat, add oil. Add onion, red pepper, yellow pepper, garlic, Italian seasoning, hot pepper flakes, salt and pepper; cook, stirring occasionally, for 5 to 8 minutes or until tender.
Step 2: Warm Tortillas
Meanwhile, warm tortillas according to package directions.
Step 3: Arrange Hoagie Tacos
Arrange 2 turkey slices on each tortilla. Top with peppers mixture, bocconcini, kale and tapenade. Garnish with basil.
Tip: Substitute baby kale with arugula if preferred.
---