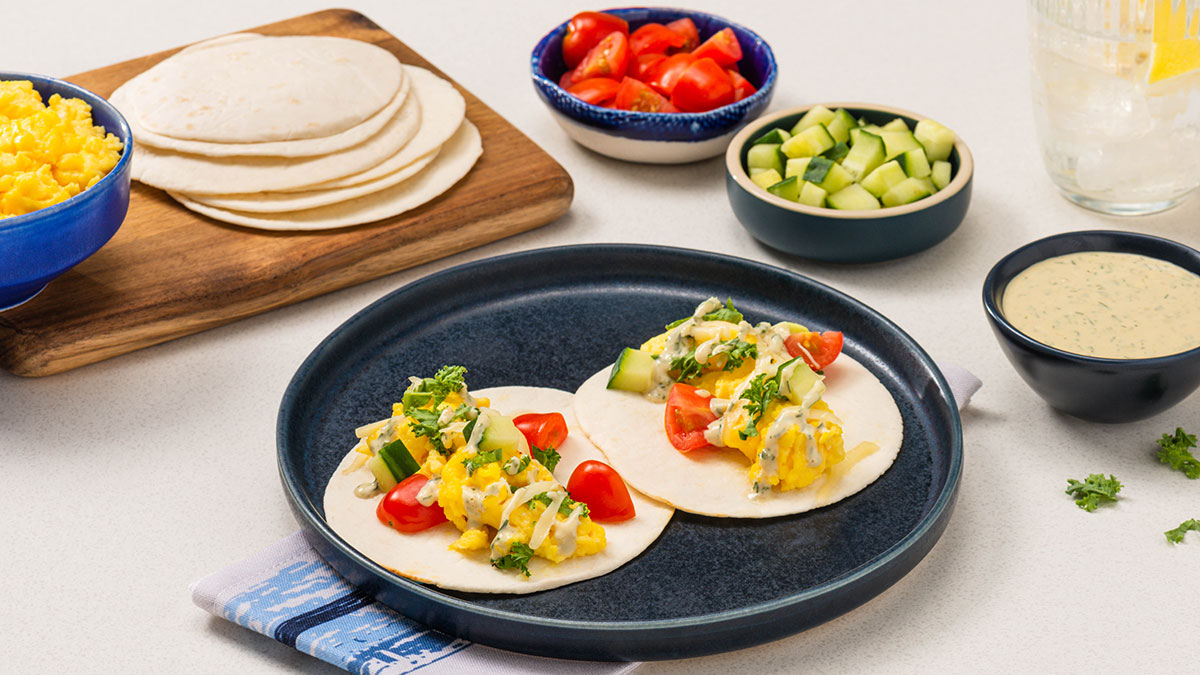 Breakfast Cobb Salad Tacos
With lots of fresh veggies and a zesty tahini ranch dressing, this quick-to-prep, flavorful breakfast taco is the perfect way to start your day.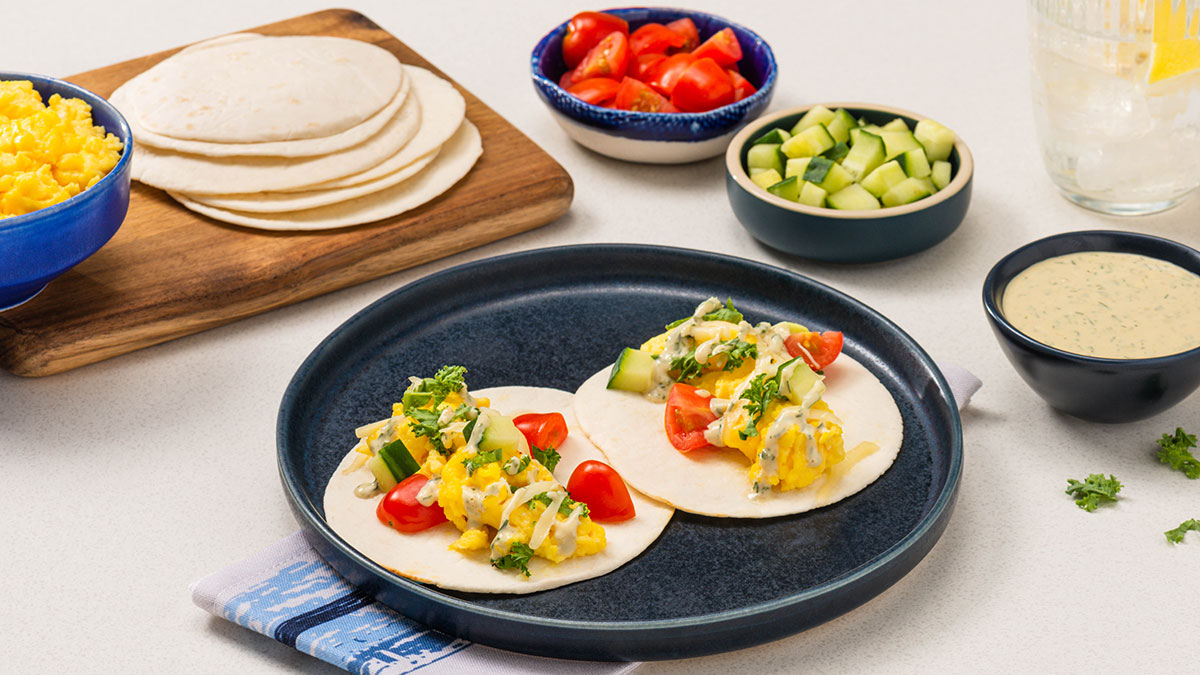 Featured Product
---
Ingredients
---
8
Mission® Zero Net Carbs Original Tortillas
1
tsp black pepper, divided
1/4
cup freshly squeezed lemon juice
1/2
cup packed shredded stemmed kale
1/2
cup shredded sharp (old) Cheddar cheese
1/2
large avocado, pitted and thinly sliced
1/2
cup quartered grape tomatoes
Instructions
---
Step 1: Prepare Eggs
In medium bowl, whisk together eggs, 1 tbsp water, 1/2 tsp salt and 1/2 tsp pepper.
Step 2: Cook Eggs
In large skillet set over medium heat, add oil. Pour in eggs mixture and cook, stirring frequently, for 3 to 5 minutes or until eggs are set and soft curds have formed.
Step 3: Warm Tortillas
Meanwhile, warm tortillas according to package directions.
Step 4: Prepare Dressing
In blender, combine lemon juice, tahini paste, 2 tbsp water, chives, dill, mustard, garlic, remaining salt and remaining pepper until smooth.
Step 5: Assemble Tacos
Spoon scrambled eggs mixture down center of each tortilla, dividing evenly. Top evenly with kale, cheese, avocado, tomatoes and cucumber. Drizzle with tahini ranch dressing.
Tip: Substitute kale with spinach or arugula if preferred.
---