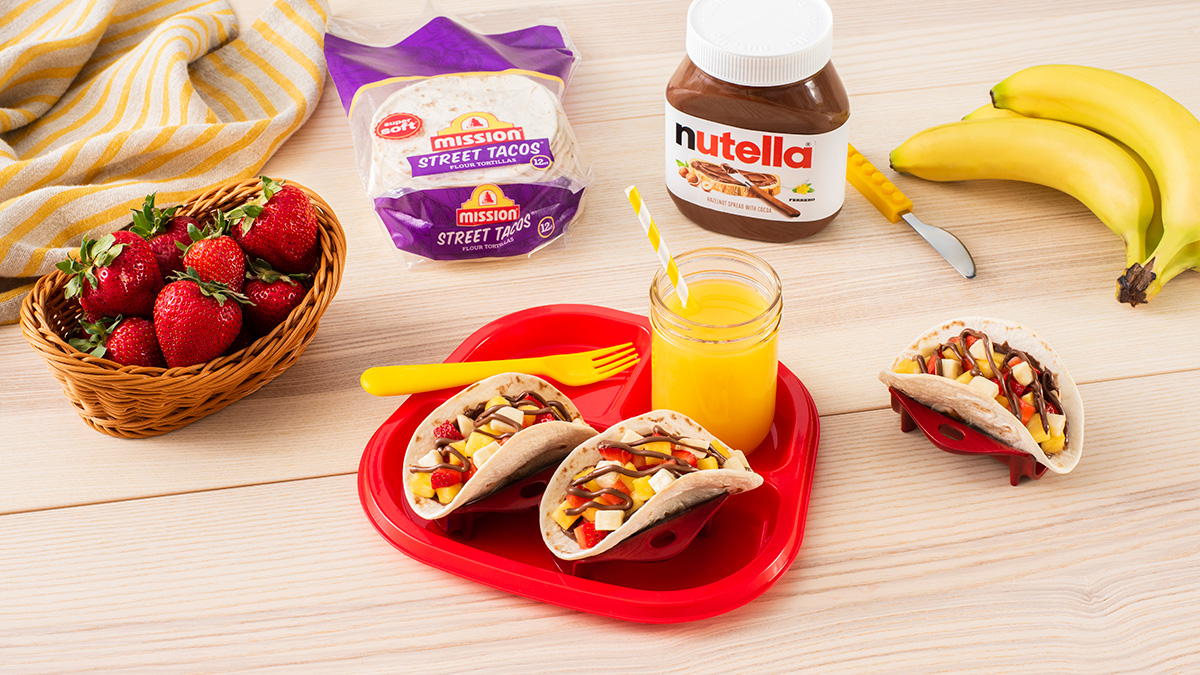 Make-Ahead Breakfast Tacos
The young and the young at heart will adore these easy fresh fruit and Nutella breakfast tacos — even on your busiest mornings.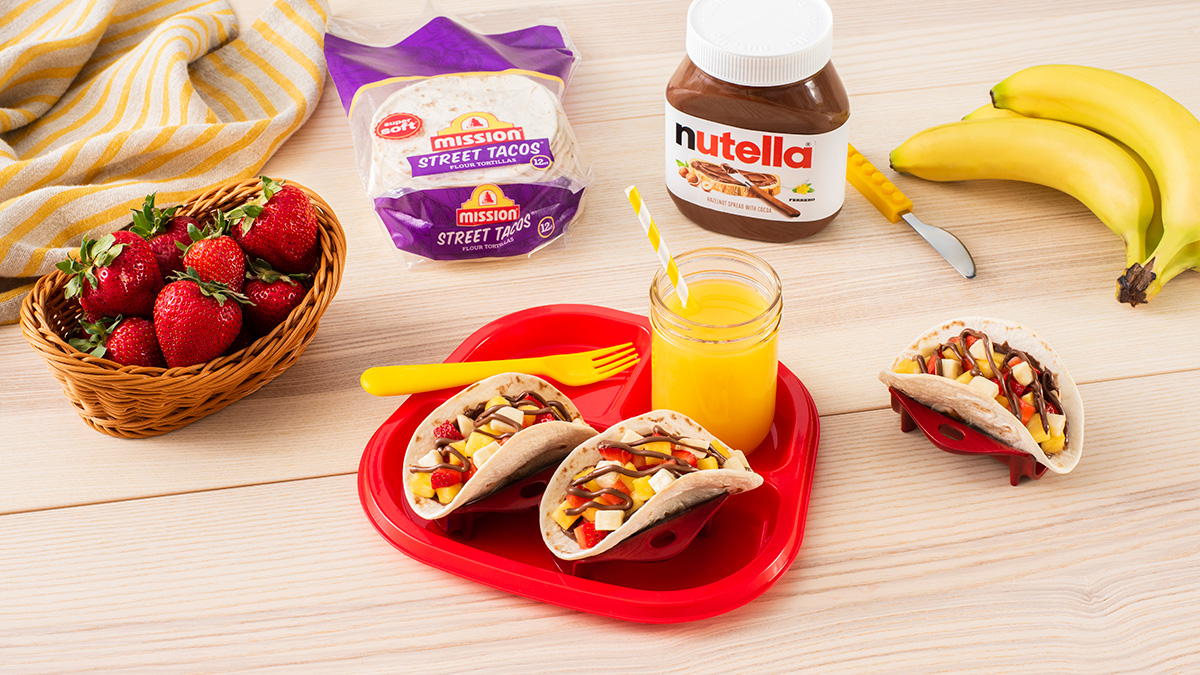 Featured Product
---
Ingredients
---
3/4
cup diced strawberries
12
Mission® Street Tacos Flour Tortillas, baked into shells
3/4 cup
Nutella® Hazelnut Spread, divided
Instructions
---
Step 1: Combine the fruit
In medium bowl, stir together banana, pineapple and strawberries.
Step 2: Assemble the tacos
Spread 2 tsp Nutella on a taco shell. Top with 3 tbsp fruit mixture. Drizzle fruit with 1 tsp Nutella. Repeat with remaining taco shells, Nutella and fruit mixture. Serve and enjoy!
Tips:
To make taco shells: Preheat oven to 400°F. Flip 2 muffin tins upside down and grease well with cooking spray. Arrange tortillas in between muffin cups, pressing down to create "bowls." Lightly grease tops of tortillas with cooking spray. Bake for 10 to 15 minutes or until shells are crisp and lightly golden.
Tacos shells can be stored in an airtight container at room temperature for up to 5 days. Fruit mixture can be stored in an airtight container in the refrigerator for up to 4 days. Assemble with Nutella just before serving.
---