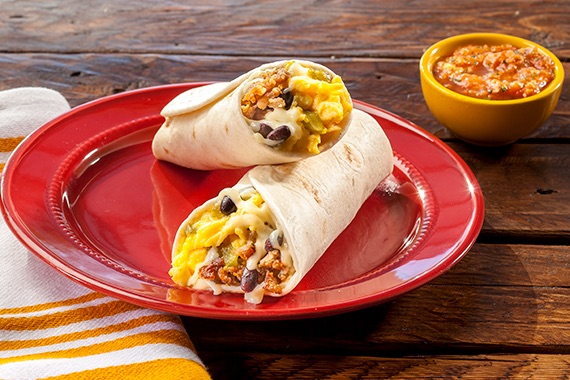 Featured Product
---
Ingredients
---
8
Mission Fajita Flour Tortillas, warmed
1
can (4oz) Chopped green chiles, drained
1
can (15oz) Black beans, drained
1
cup Shredded monterey jack cheese (4oz)
Instructions
---
Step 1
In a large nonstick skillet over medium, cook sausage, breaking up meat with a spoon, until browned, 8-10 minutes. Transfer to a paper towel-lined plate to drain and pour off all but 1 tablespoon fat from pan.
Step 2
Add chiles to skillet and cook 1 minute. Stir in eggs and salt, reduce heat to medium-low, and cook, stirring occasionally, until eggs are cooked through.
Step 3
Working with 1 tortilla at a time, lay tortilla on work surface. Place 1 tablespoon beans in center of tortilla. Top with 1 tablespoon sausage, ¼ cup eggs, 1 tablespoon cheese, and 1 tablespoon salsa. Fold bottom of tortilla over fillings, fold in sides, then roll up. Place seam side down on work surface. Repeat with remaining tortillas and filling.
Step 4
Wrap each burrito in plastic wrap, place in a zip-top bag, and freeze.
Step 5
To reheat, remove plastic wrap, place on a microwave-safe plate, and heat until completely thawed and warm, 1-2 minutes.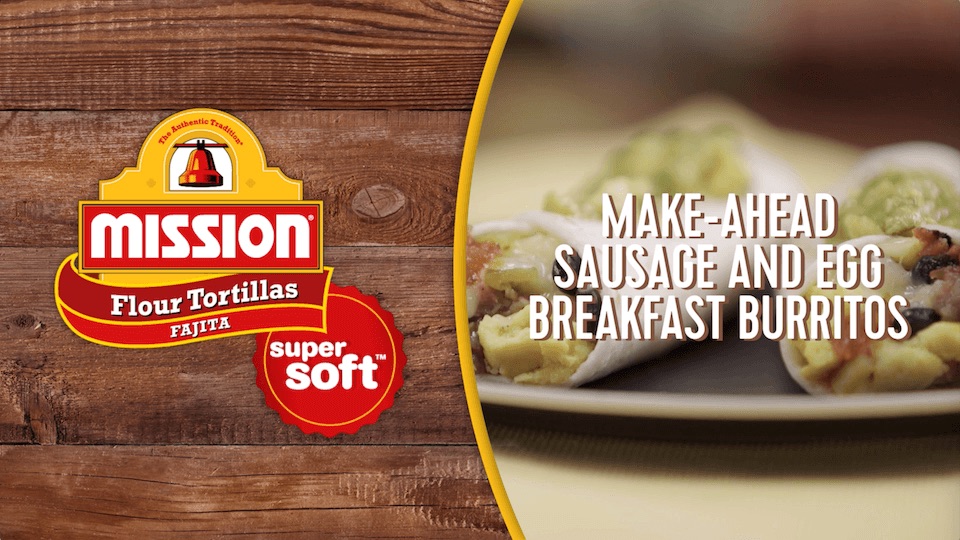 ---