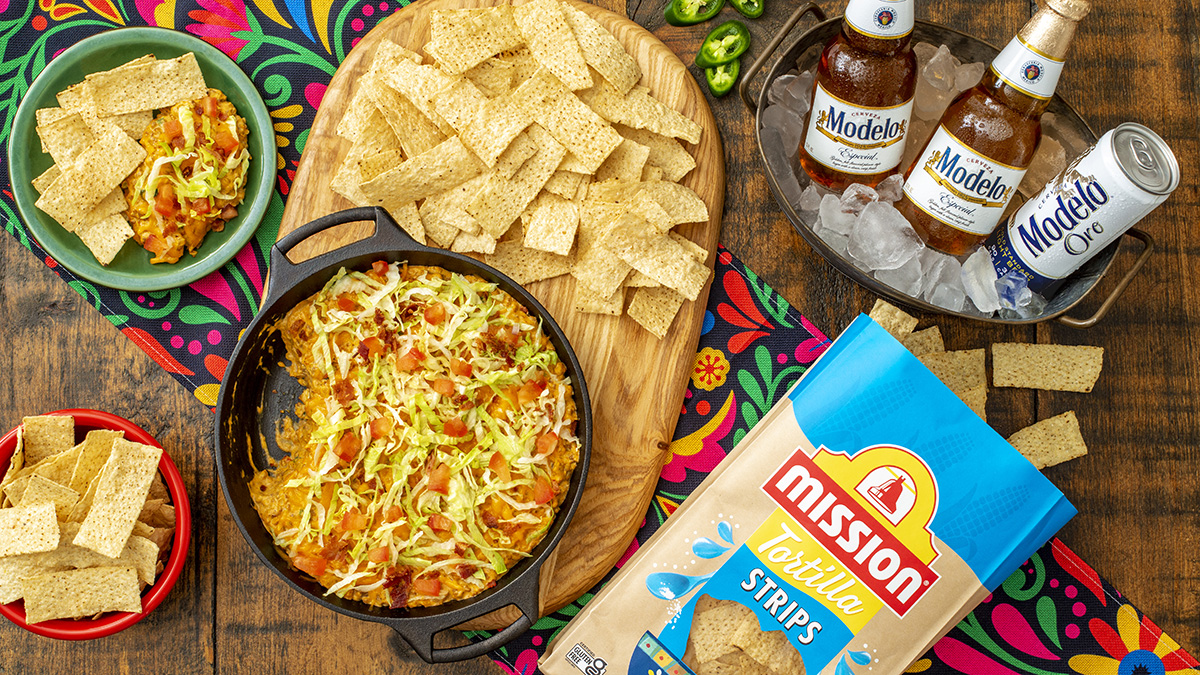 Tex-Mex Cheeseburger Dip
All the flavors of a kicked-up cheeseburger are packed into this delicious, ooey-gooey dip. Sure to be a crowd-pleaser, it's easy to make and can be enjoyed as a snack or appetizer!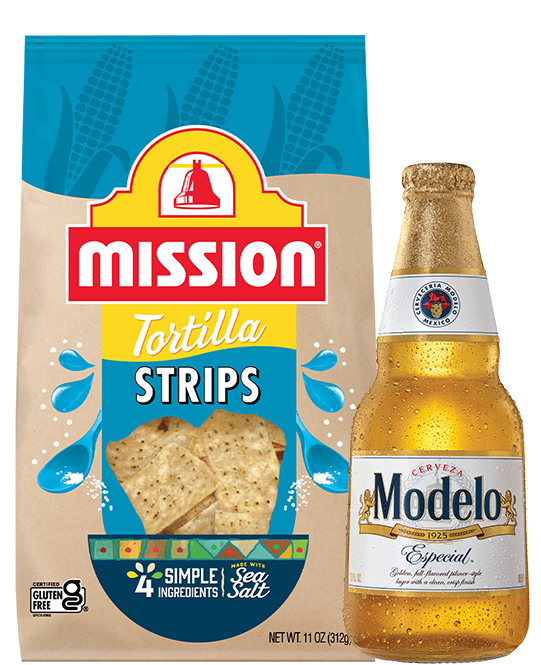 Mission Strips Tortilla Chips
& Modelo Especial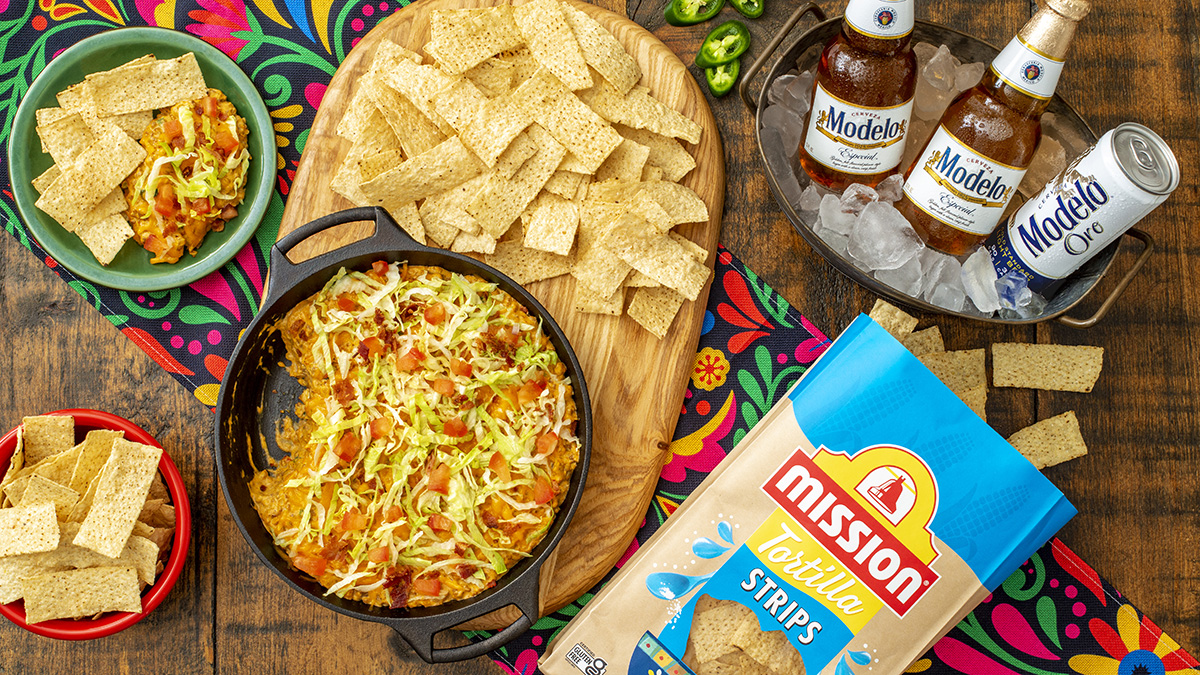 Featured Product
---
Ingredients
---
1
bag (11 oz) Mission® Strips Tortilla Chips
1
pkg (8 oz) brick-style cream cheese, cubed and softened
1/2
cup diced jalapeño peppers
1/4
cup shredded Cheddar cheese
1/4
cup chopped cooked bacon
Instructions
---
Step 1: Preheat
Step 2: Cook ground beef
Into medium ovenproof skillet set over medium-high heat, add oil. Add onion, beef, garlic, Tex-Mex seasoning, salt and pepper. Cook, stirring occasionally and breaking beef up with wooden spoon, for 8 to 10 minutes or until evenly browned and cooked through.
Step 3: Add other dip ingredients
Reduce heat to medium-low and add cream cheese, nacho cheese sauce and jalapeño. Cook, stirring occasionally, for 3 to 5 minutes or until cream cheese has melted and mixture is smooth and creamy. Sprinkle Cheddar cheese evenly over top. Broil on HIGH for 2 to 3 minutes or until Cheddar is melted, golden and bubbly.
Step 4: Garnish and serve
Top with lettuce, tomato and bacon. Serve with Mission® Strips Tortilla Chips for dipping and pair with chilled Modelo Especial®.
 Tips:
To make this a vegetarian dip, omit bacon and substitute ground beef with drained rinsed black beans or a ground meat alternative.
Drizzle with your favorite hot sauce for added kick if desired.
---