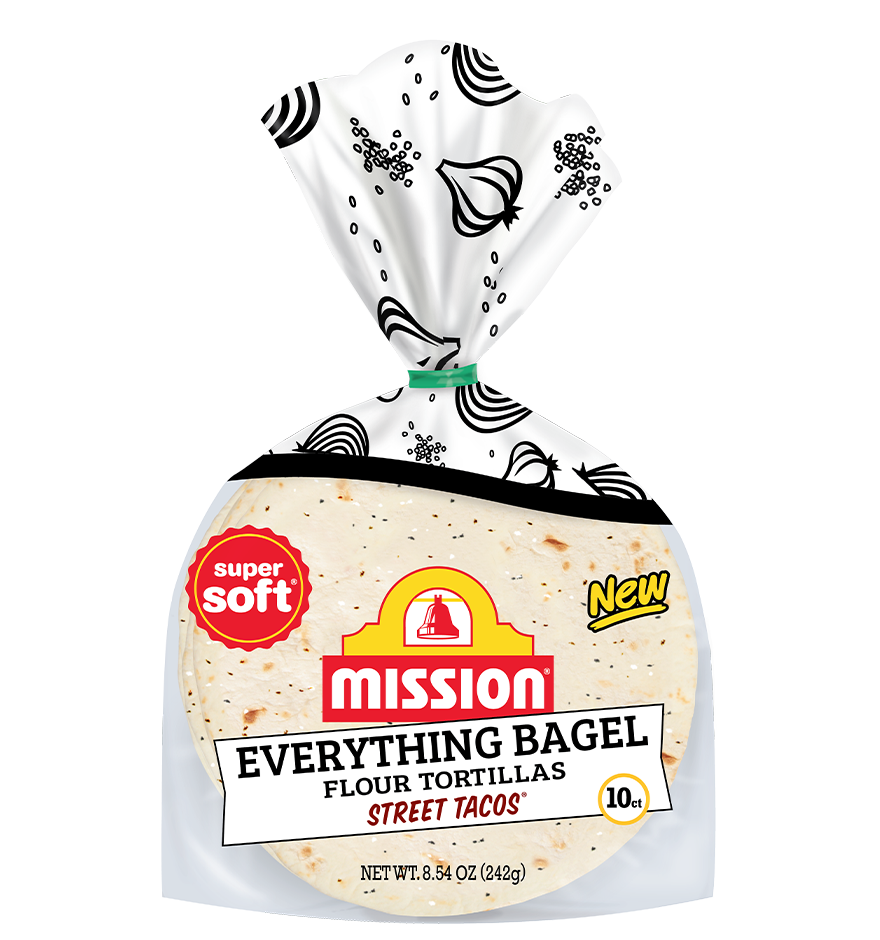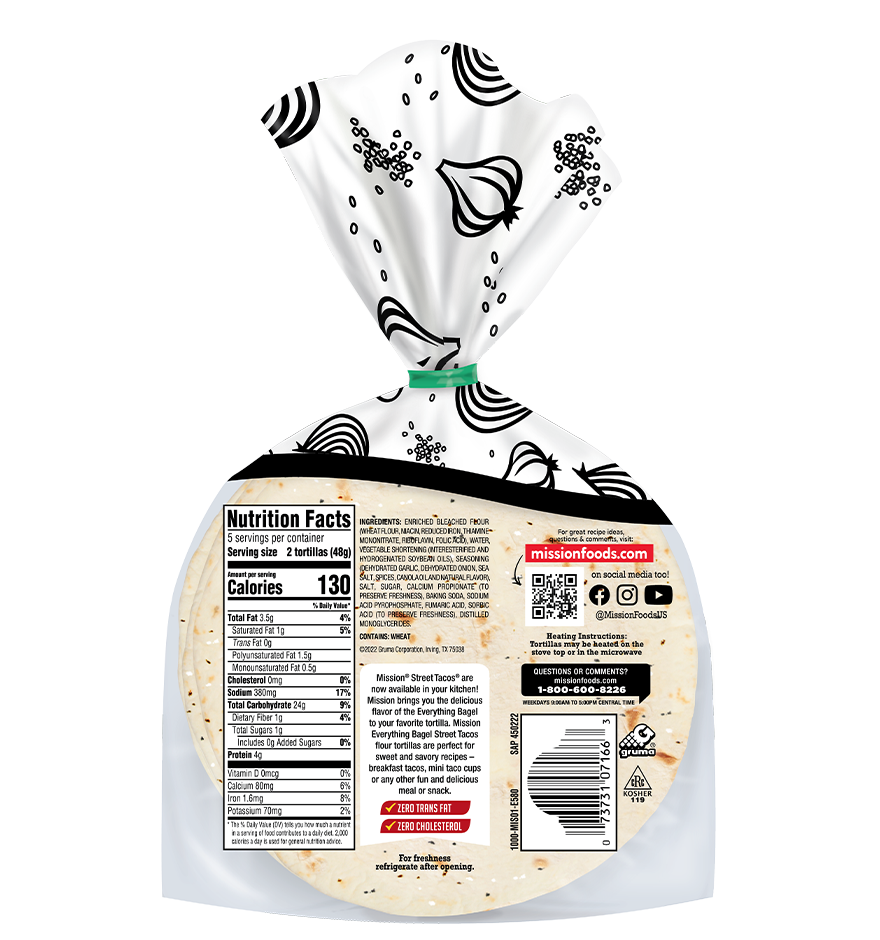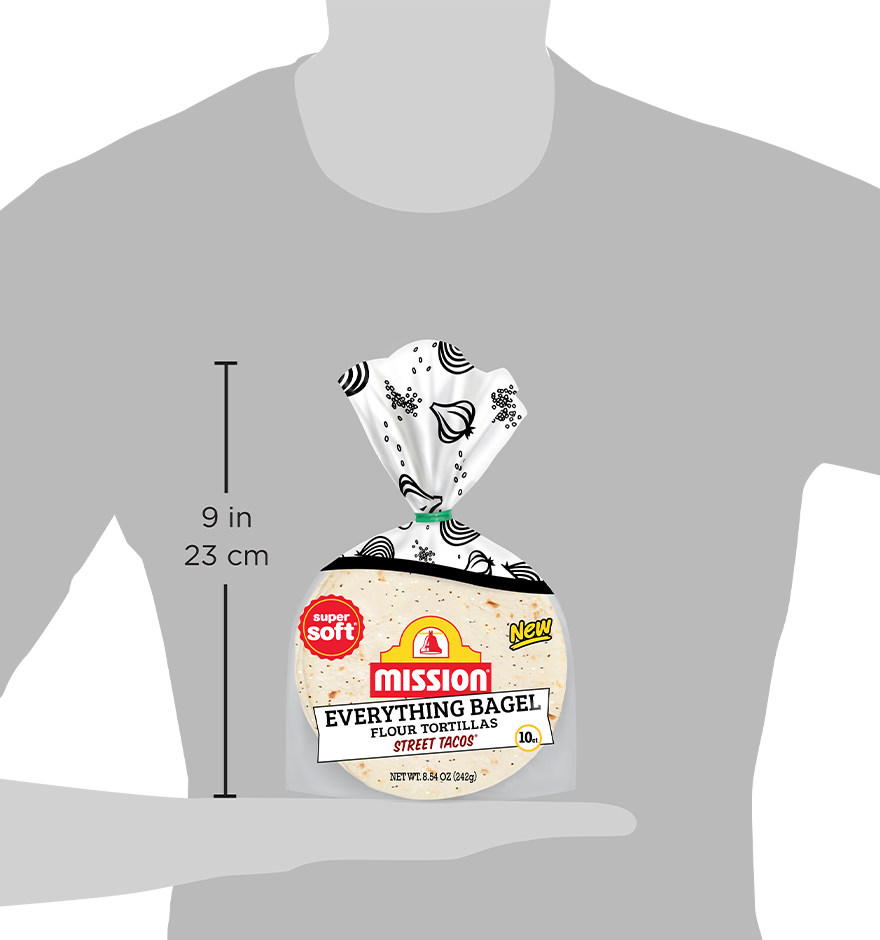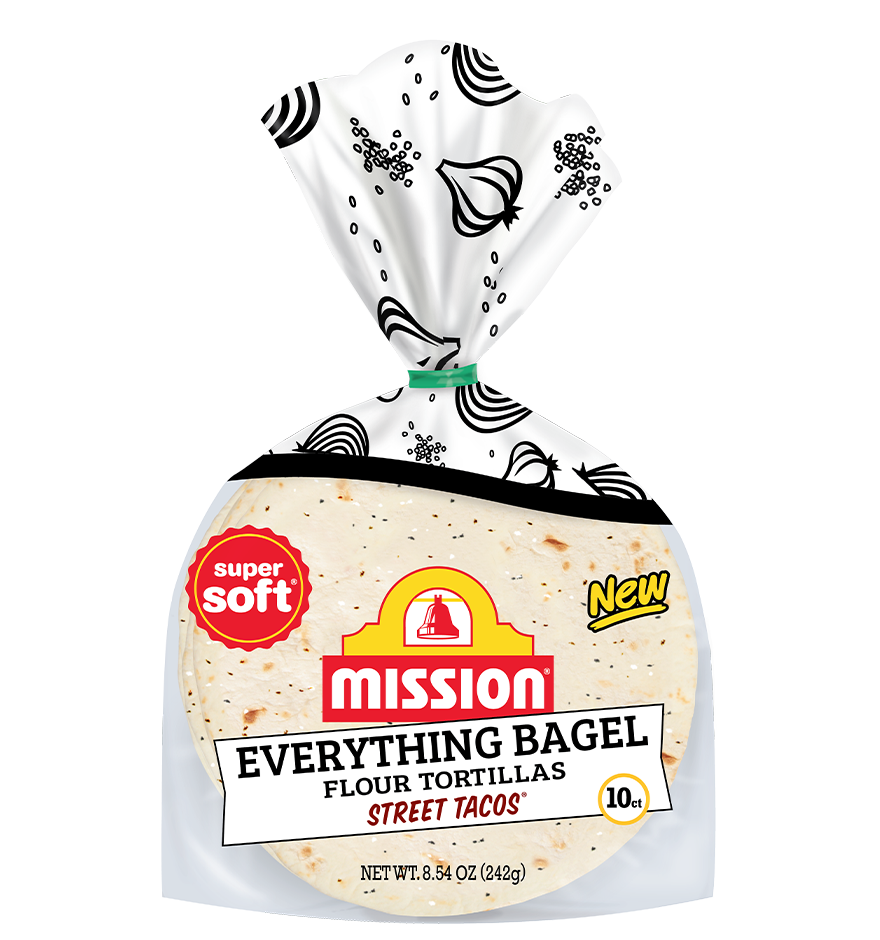 Street Tacos Everything Bagel Tortillas
Enjoy a new flavor that leaves nothing out with Mission® Everything Bagel Street Tacos. Infused with the flavors of savory onion flakes, garlic flakes, pretzel salt, and pepper, they're delicious and perfectly sized for a quick breakfast taco or savory snack.
*Product does not contain any sesame seeds, poppy seeds, or allergens associated with these ingredients.