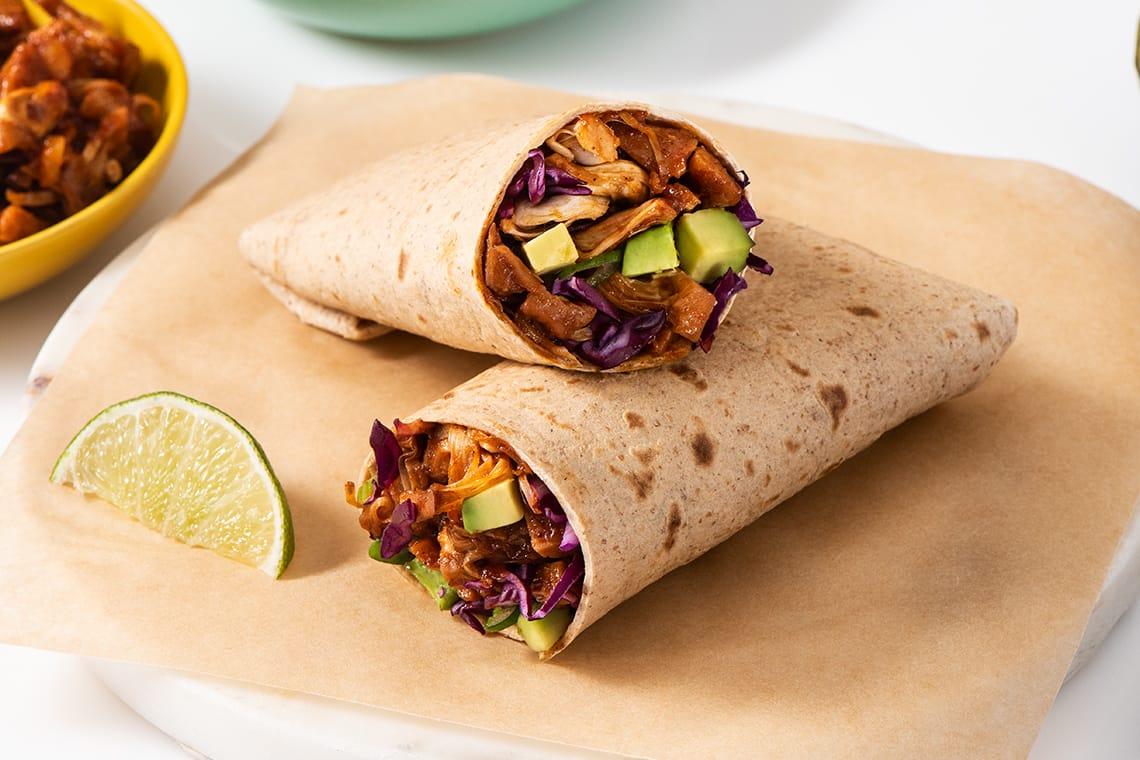 BBQ Jackfruit Wraps
Looking for a new meatless go-to? Try these vegan friendly BBQ Pulled Jackfruit wraps. Pulled jackfruit is an ideal alternative for seasoning and BBQ sauce. All the smoky, tender taste of pulled pork, just healthier. When you're in the mood for BBQ everyone can enjoy, serve up the ultimate vegan wrap.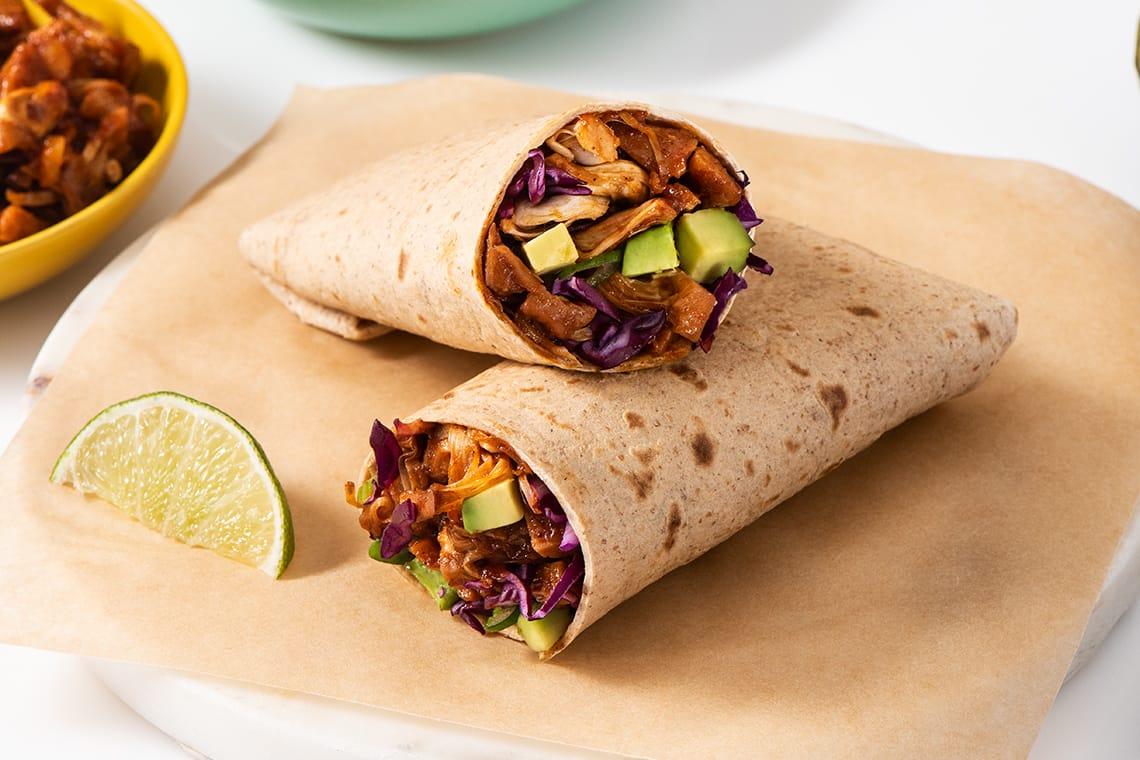 Featured Product
---
Ingredients
---
6
Mission Protein Tortillas, warmed
2
cans (14 oz. each) Jackfruit, drained and rinsed
2
tbsp. Olive oil, divided
1 ½
cups Red cabbage, shredded
4
Green onions, thinly sliced
Instructions
---
Step 1
Shred jackfruit and set aside.
Step 2
Heat 1 tbsp. of the olive oil in skillet set over medium heat. Cook diced onion and garlic for 2 to 3 minutes or until slightly softened. Stir in jackfruit, chili powder and cumin; cook for 5 to 10 minutes or until jackfruit starts to brown around edges. Stir in barbecue sauce; bring to boil. Reduce heat to medium-low; cook for 8 to 10 minutes or until sauce is thickened and jackfruit is well coated.
Step 3
Toss together cabbage, lime juice, salt and remaining olive oil; let stand for 5 to 10 minutes to tenderize cabbage slightly.
Step 4
Warm tortillas according to package directions.
Step 5
Arrange jackfruit mixture evenly down along center of each tortilla, leaving 1-inch border at either end. Top with cabbage, avocado and green onions. Fold up bottom of tortilla over filling; fold in sides and roll up tightly starting from the bottom.
Step 6
---