Featured Product
---
Ingredients
---
1
bottle Mexican beer or your choice juice from 2 limes
1 ½
mixed Mexican blend shredded cheese
½
cup extra sharp cheddar
Instructions
---
Step 1
Heat pan to medium-high heat.
Step 2
Add minced shallots and butter, sauté till golden. Add ground beef and remaining seasonings. Brown beef and drain fat once fully cooked.
Step 3
Add beer, and scrape the bottom of the pan to de-glaze.
Step 4
Let simmer, stirring occasionally allowing flavors to meld, until reduced (about 2-3 minutes). Set aside.
Step 5
In a separate medium-sized sauce pan, heat milk till almost simmering (will just begin to boil at the edge).
Step 6
Reduce heat to low, slowly stir in shredded cheese, mixing till you achieve a silky texture.
Step 7
Combine the queso with the cooked beef.
Step 8
Garnish with slices of avocado, sliced serranos, or chopped cilantro.
Step 9
Serve with Mission Organics Yellow Corn Tortilla Chips and enjoy.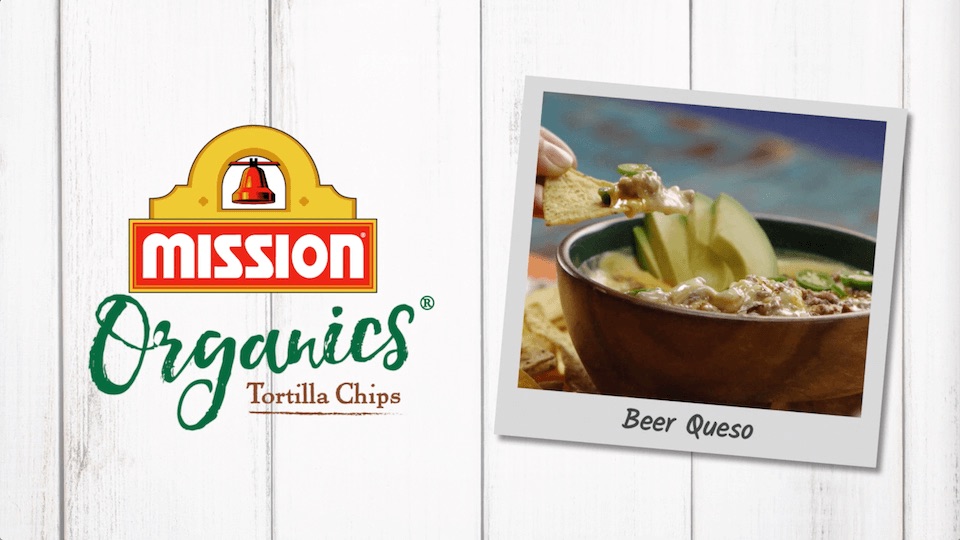 ---