Featured Product
---
Ingredients
---
8
Mission Fajita Flour Tortillas, warmed
4
Chicken thighs, boneless and skinless
1
Tbsp Cajun seasoning, preferably salt-free
1
tsp Salt (if using salt-free seasoning)
3
Tbsp Vegetable oil, divided
2
Green bell peppers, seeded and thinly sliced
1
Large onion, thinly sliced
Instructions
---
Step 1
Rub chicken with Cajun seasoning and, if seasoning is salt-free, salt.
Step 2
In a large skillet heat 1 tbsp. oil over medium-high. Add chicken and cook, turning once, until blackened on both sides and cooked through, 8-10 minutes. A thermometer inserted in the thickest part should read 170℉. Transfer chicken to a plate.
Step 3
Add remaining 2 tbsp. oil to skillet, then add peppers and onion, and cook, stirring until softened, about 5 minutes.
Step 4
Thinly slice chicken, and serve chicken and vegetables with tortillas. If desired, serve with parsley, green onion and/or hot sauce.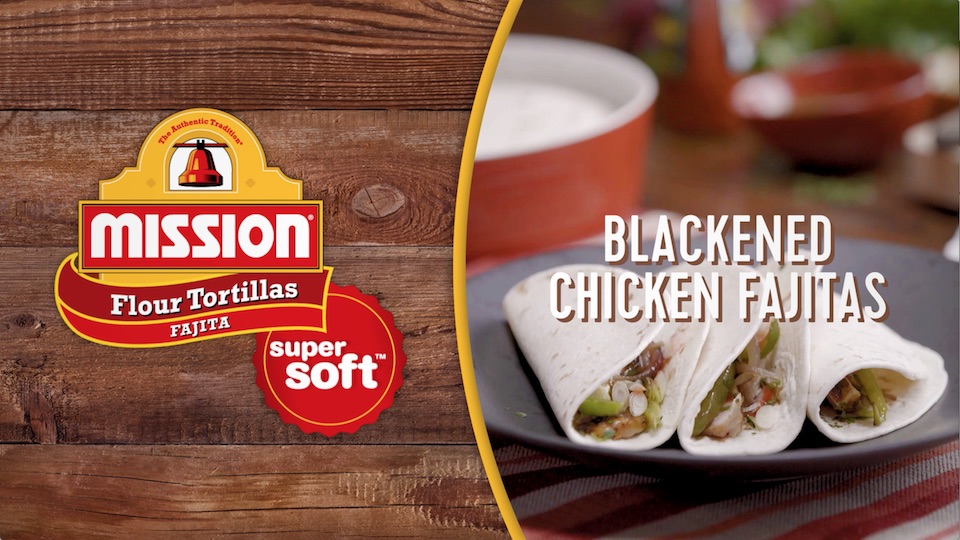 ---