Featured Product
---
Ingredients
---
1
bag Mission Strips Tortilla Chips
1
chicken breast, cut into 1/2 inch strips
2
Tbsp extra virgin olive oil
¾
lb Monterey Jack cheese, shredded
¼
lb Fontina cheese, shredded
Instructions
---
Step 1
To cook the chicken: In a large resealable plastic bag, combine all dry ingredients for chicken, add the oil, mix and add the sliced chicken breast. Seal and refrigerate for 15 minutes to an hour (begin queso while chicken is marinating). Remove chicken from refrigerator. Heat 1 tbsp. olive oil in a large non-stick skillet. Empty contents of bag into the hot skillet and squeeze lime juice to taste. Cook until chicken is cooked all the way through (about 6 minutes). Remove chicken from skillet and set aside.
Step 2
To cook the queso: Heat the half-and-half over medium-high heat in a medium saucepan until simmering (do not boil, milk will foam around edges when ready). Once milk is ready, reduce heat to low and begin adding the cheese in batches while constantly stirring. Once cheese is melted, stir in all remaining ingredients other than garnishes. Stir to combine.
Step 3
Chop chicken into 1 inch cubes and add to queso. Stir to combine. Pour queso into large serving bowl and enjoy.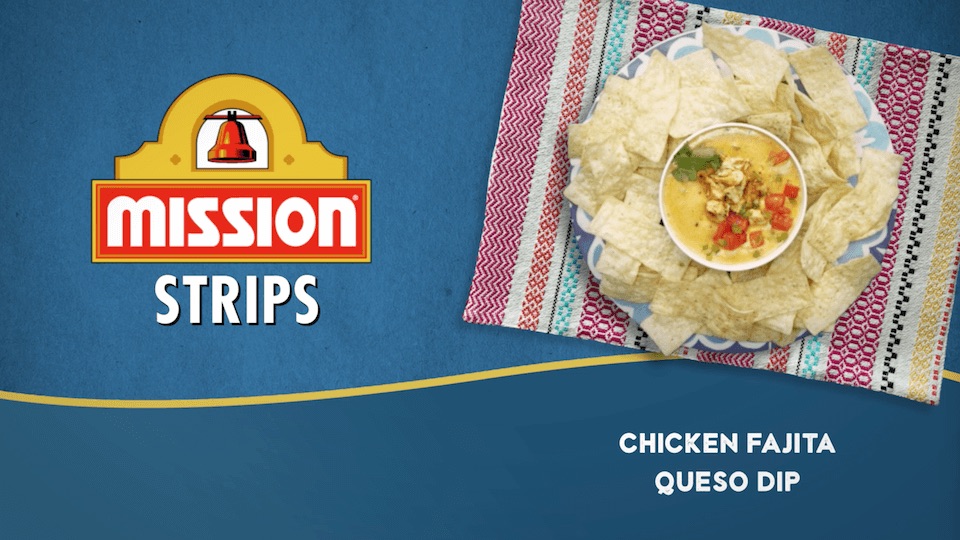 ---