Featured Product
---
Ingredients
---
1
bag Mission Thin & Crispy Tortilla Chips
2
tbsp finely chopped onion
2
cups whole milk (or 2% milk)
2
cups shredded Monterey Jack cheese
2
cups shredded sharp white cheddar cheese
1
can (4.5 oz) can chopped green chiles, drained
¼
cup chopped roasted red bell peppers
Instructions
---
Step 1
In medium skillet brown chorizo until no longer pink; drain fat and blot with paper towel. Set cooked chorizo aside.
Step 2
In medium saucepan melt butter. Add onion and cook 2 minutes.
Step 3
Whisk in flour; cook 1 minute and whisk in milk. Stir in cheeses until melted.
Step 4
Stir in chiles, peppers and reserved cooked chorizo. Transfer cheese dip to serving dish. Serve with Mission Thin & Crispy Tortilla Chips.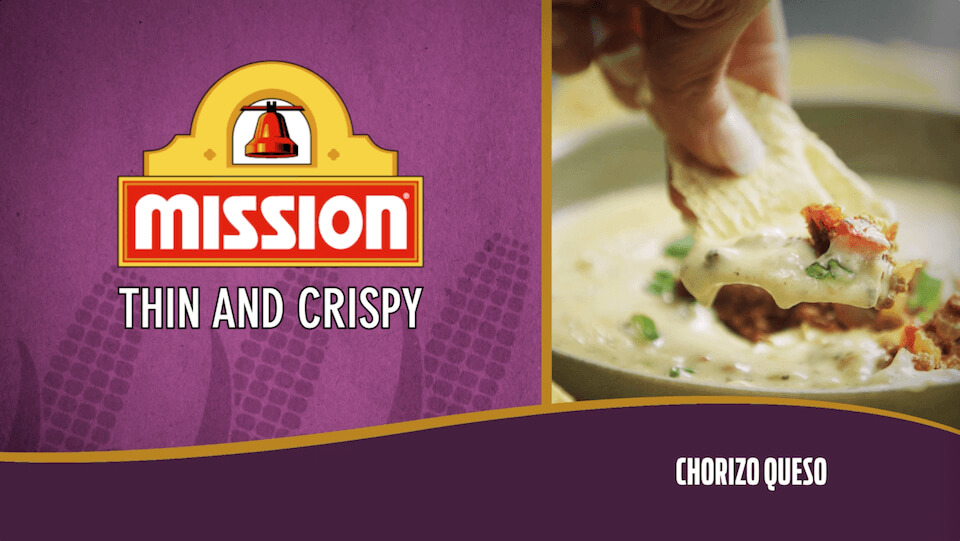 ---