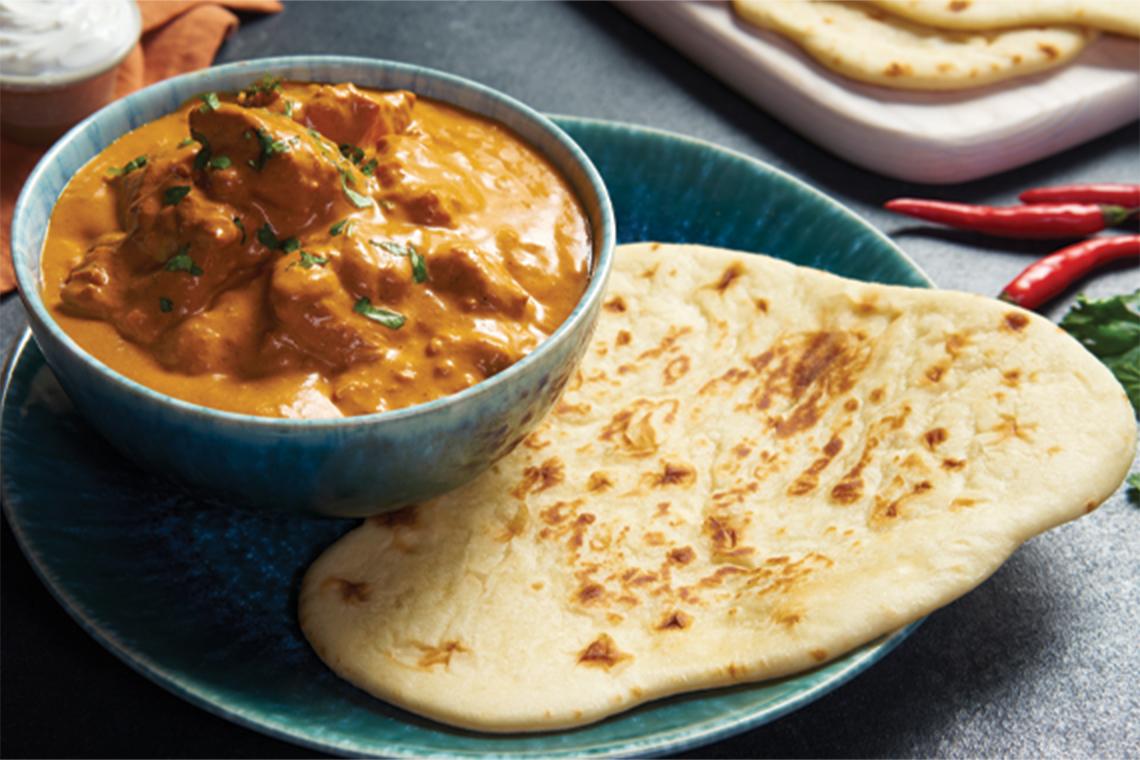 Easy Butter Chicken with Naan
Think making Indian food at home is too much to handle? Just try this easy butter chicken with naan recipe. It's a simple but delicious version of authentic butter chicken from India. Use tomato sauce, cream, and a handful of pantry spices to make your own homemade curry spice blend. Then mix with tender chunks of chicken for a meal that's full of savory flavor. Even better when served with warmed Fresh Signature naan bread.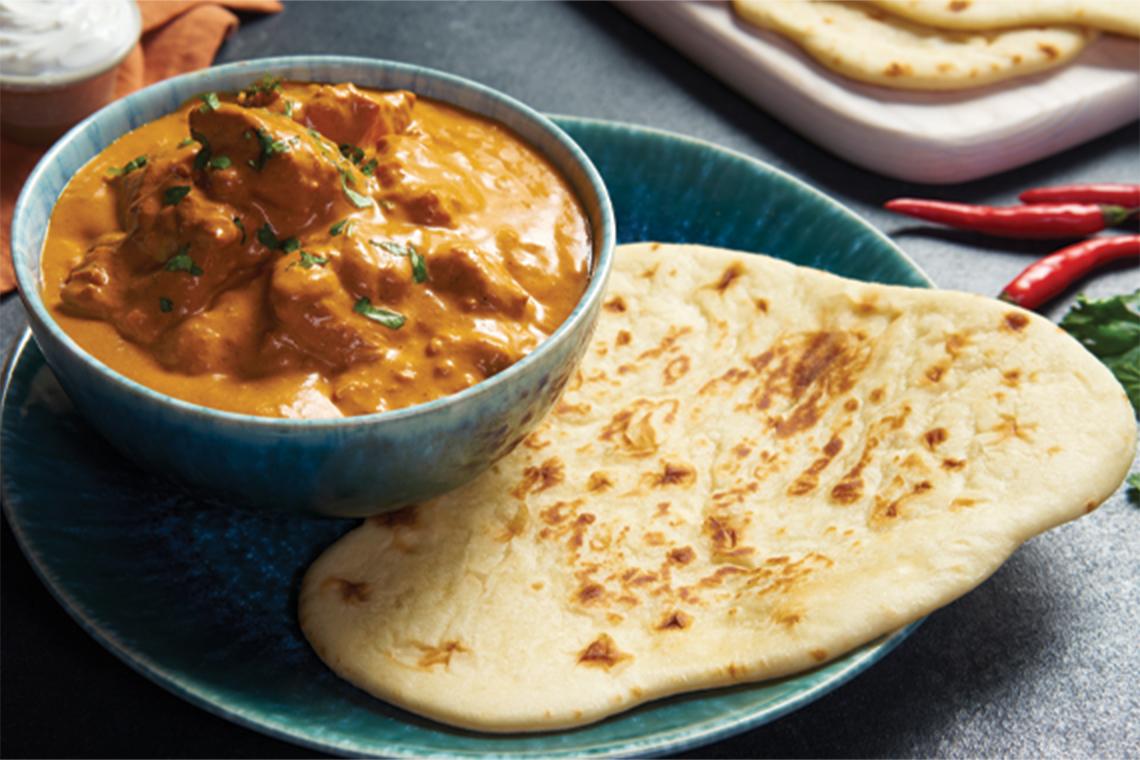 Featured Product
---
Ingredients
---
1
package Fresh Signature Naan
½
lb. boneless skinless chicken thighs, cubed
2
tsp. minced fresh gingerroot
2
tbsp. finely chopped fresh cilantro
Instructions
---
Step 1
Melt butter in large high-sided skillet set over medium heat; cook chicken for 5 to 8 minutes or until starting to brown. Stir in onion, garlic and ginger; cook for 5 to 8 minutes or until chicken is very tender. Stir in curry powder, paprika, salt and pepper; cook for 1 to 2 minutes or until fragrant.
Step 2
Stir in tomato sauce and cream; bring to boil. Reduce heat to medium-low; cook for 10 to 15 minutes or until slightly thickened. Stir in lemon juice.
Step 3
Meanwhile, warm naan bread according to package directions.
Step 4
Dollop yogurt over butter chicken; sprinkle with cilantro. Serve with naan bread for dipping.
---