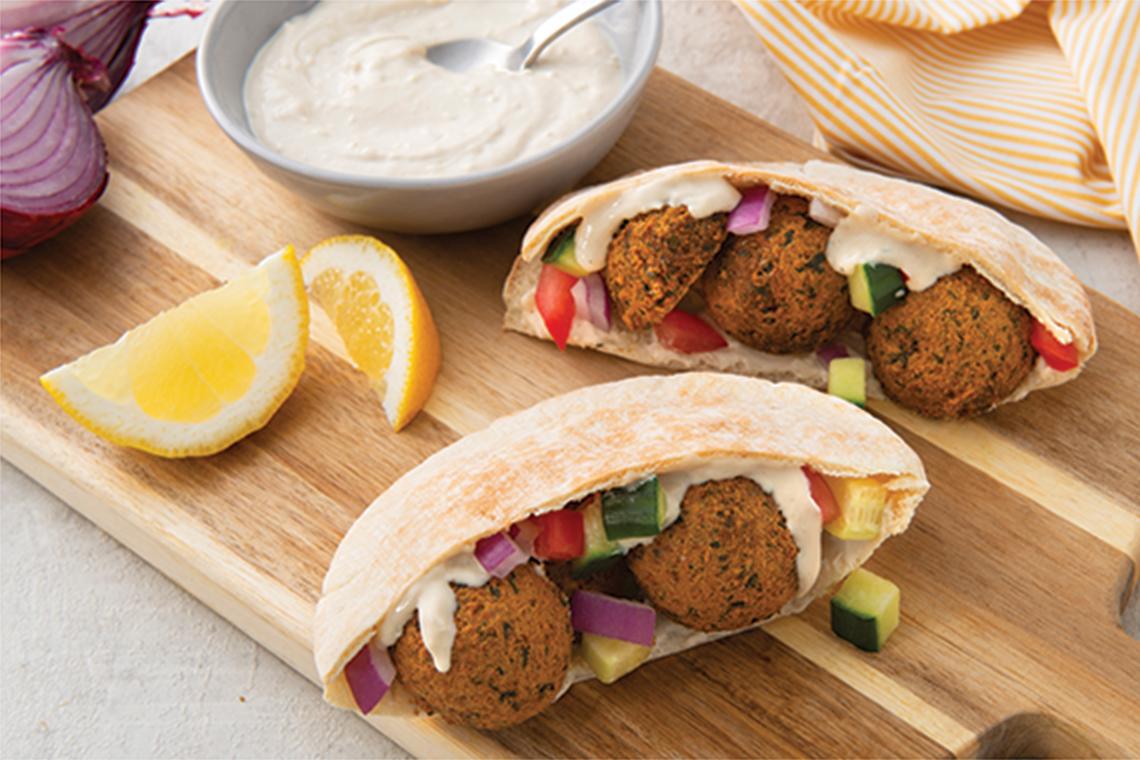 Falafel Pita Pocket with Tahini Sauce
Why not falafel from home tonight? Made with store-bought falafel mix and authentic Fresh Signature pitas, these Middle Eastern inspired falafel pita pockets are an easy way to bring this savory, healthy street food to your table. Topped with a homemade creamy tahini yogurt drizzle and ready-to-eat in less than 30 minutes, it's the perfect way to sandwich.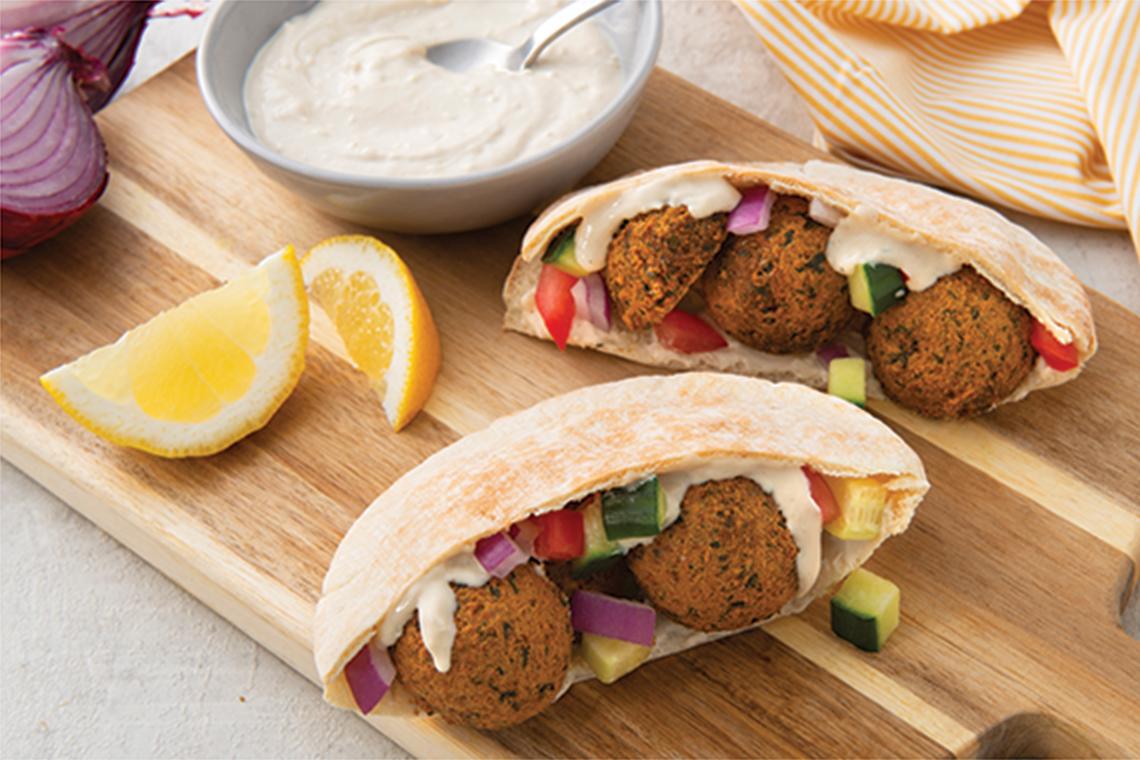 Featured Product
---
Ingredients
---
4
Fresh Signature Pita breads
1
package (10 oz.) store-bought falafel mix
Instructions
---
Step 1
Prepare falafels according to package directions.
Step 2
Whisk together tahini paste, lemon juice and 2 tbsp. water until smooth. Stir in yogurt, garlic, salt and pepper.
Step 3
Meanwhile, warm pitas according to package directions.
Step 4
Serve falafels in pita pockets with tahini yogurt sauce, tomato, cucumber and onion.
---