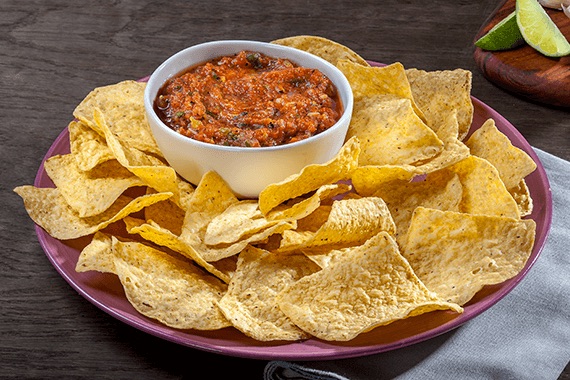 Featured Product
---
Ingredients
---
Mission Thin & Crispy Tortilla Chips
1 ½
lb Roma tomatoes, halved
1
large onion, peeled and cut into wedges
8
garlic cloves, unpeeled
1
tbsp vegetable oil (if using grill)
½
cup cilantro, finely chopped
Instructions
---
Step 1
First, choose an oven broiler or an outdoor barbecue grill for cooking.
Step 2
For broiler: arrange tomatoes, onion, garlic, and jalapeños on a baking sheet lined with foil. Broil close to the heat, turning vegetables occasionally until charred, 12-15 minutes. You may need to remove garlic from oven before other vegetables are finished cooking.
Step 3
For grill: lightly brush tomatoes, onion, and jalapeños with oil. Place jalapeños and garlic in a grill basket, and place tomatoes and onion wedges directly on grill grate. Grill, turning frequently until vegetables are charred, about 10 minutes.
Step 4
Once cooked, transfer tomatoes, onion, peeled garlic and jalapeños to a blender or food processor. For a milder salsa, remove seeds from jalapeños.
Step 5
Add lime juice, cumin, coriander, oregano, and salt to your blender or food processor and pulse until vegetables are finely ground.
Step 6
Transfer to a bowl and stir in cilantro, adding salt or lime juice if needed. Serve with Mission Thin & Crispy Tortilla Chips and enjoy!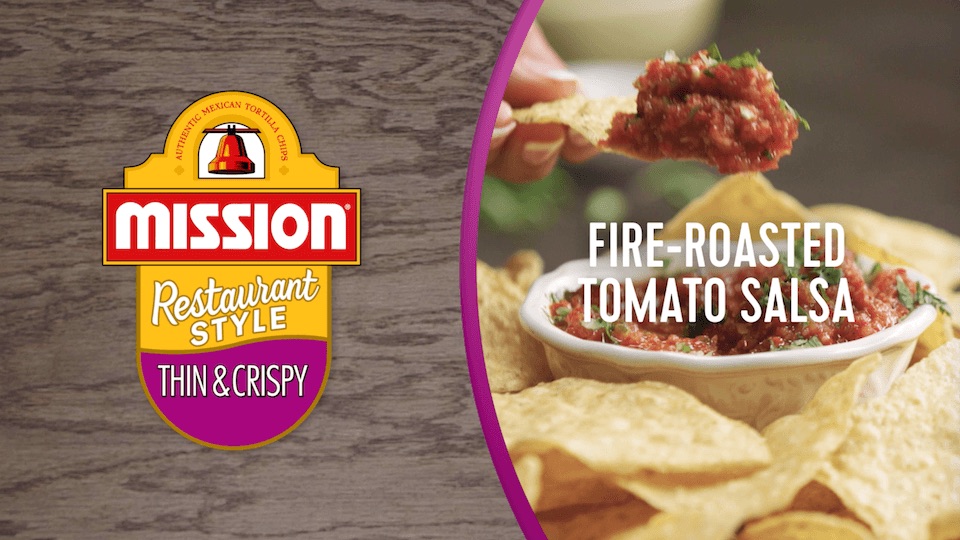 ---