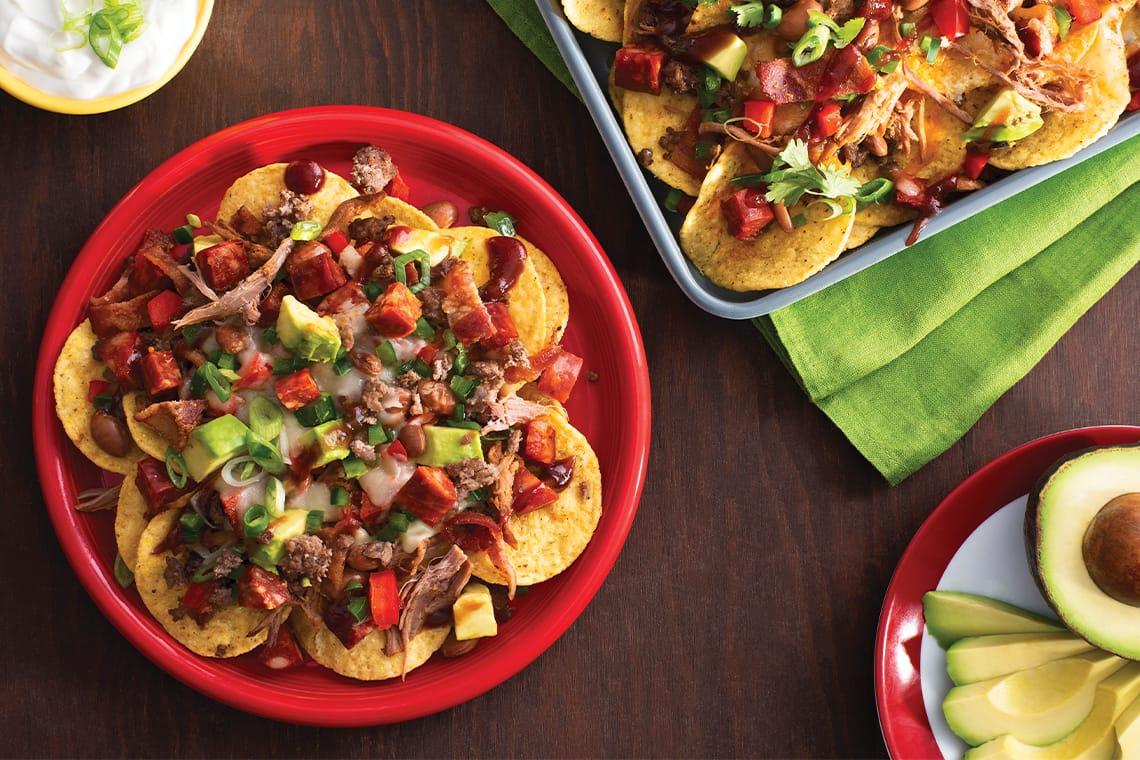 Loaded Nachos
Learn how to make loaded nachos with all the meats you love. Beef. Bacon. Pork. Sausage. This Meat Lover's Loaded Nachos recipe is a game day, game changer. The ultimate loaded nachos for the ultimate meat lover.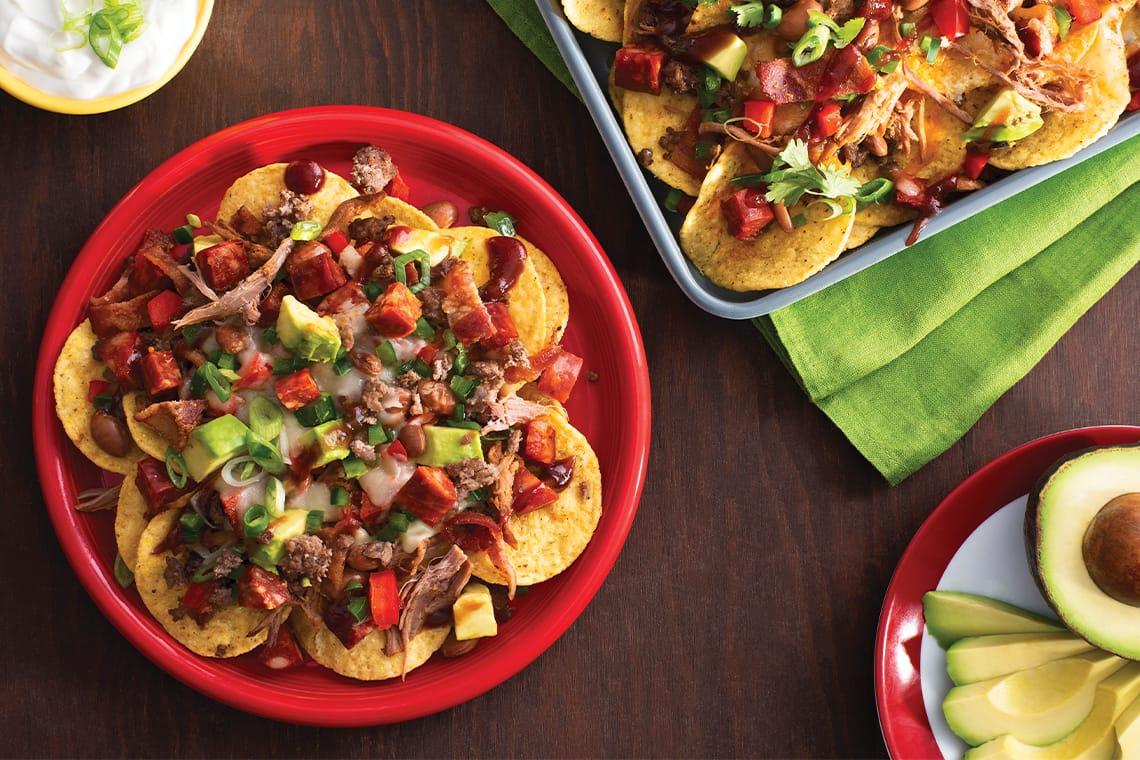 Featured Product
---
Ingredients
---
1
bag Mission Rounds Tortilla Chips, 13oz
½
tsp each chili powder and ground cumin
¼
tsp each salt and pepper
1 ½
cups shredded Cheddar cheese
1 ½
cups shredded Jalapeno Jack cheese
1
can (15 oz) pinto beans, drained and rinsed
¾
cup prepared pulled pork
1
cured chorizo sausage, chopped
4
green onions, thinly sliced
2
jalapeno peppers, seeded and diced
1
ripe avocado, halved, pitted, peeled and diced
2
tbsp finely chopped fresh cilantro
Instructions
---
Step 1
Preheat oven to 400°F. Heat skillet over medium heat; cook bacon for 5 to 8 minutes or until crispy. Drain on paper towel.
Step 2
Remove all but 2 tbsp fat from skillet; cook beef, garlic, chili powder, cumin, salt and pepper for 8 to 10 minutes or until beef is browned and cooked through.
Step 3
Lay half of the tortilla chips on large pizza pan or baking sheet. Scatter half of the Cheddar, Jalapeño Jack, beans, beef, pulled pork, chorizo, red pepper, green onions, jalapeños and bacon over top. Drizzle with half of the barbecue sauce. Repeat layers.
Step 4
Bake for 8 to 10 minutes or until cheese is melted. Sprinkle tomatoes, avocado and cilantro over top. Drizzle with sour cream. Serve with lime wedges.
Tip
Substitute black beans for pinto beans, if desired.
---