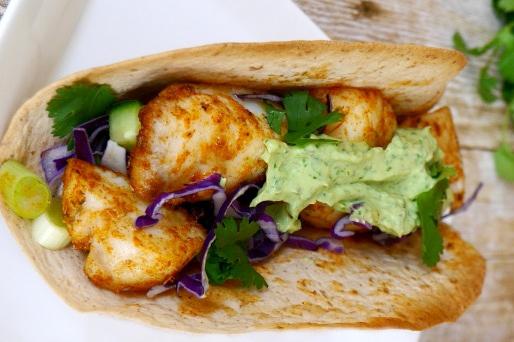 Low Carb Fish Tacos with Avocado Crema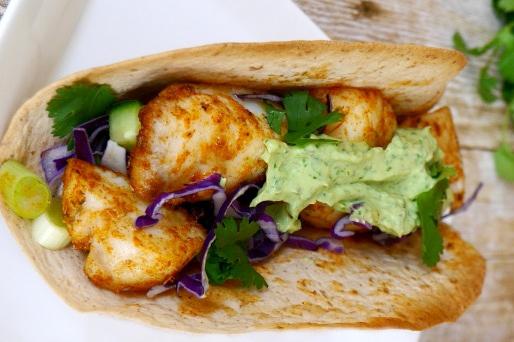 Featured Product
---
Ingredients
---
Mission Carb Balance Whole Wheat Soft Taco Tortillas
FOR THE FISH AND MARINADE
1
pound firm fish (tilapia or cod), cut into chunks
English cucumber, cut into matchsticks
green onions, chopped finely
Instructions
---
Step 1
Combine all the avocado crema ingredients in a food processor. Blend until smooth, then check for seasoning and add more if required. Spoon crema into a bowl, then cover and store in the fridge until required.
Step 2
Add all fish marinade ingredients to a bowl, stir well, cover and leave for at least 30 minutes.
Step 3
Preheat oven to 425 degrees. Transfer pieces of fish onto a lined baking sheet and discard any remaining marinade. Season fish with salt and pepper, then roast for around 10 minutes or until the fish has cooked through.
Step 4
For hard tacos, drape the tortillas over the bars of your oven grill racks until they are crispy. For soft tacos, heat tortillas in the microwave for 30 seconds. Load up the tacos with the slaw and dish, then finish the avocado crema.
---