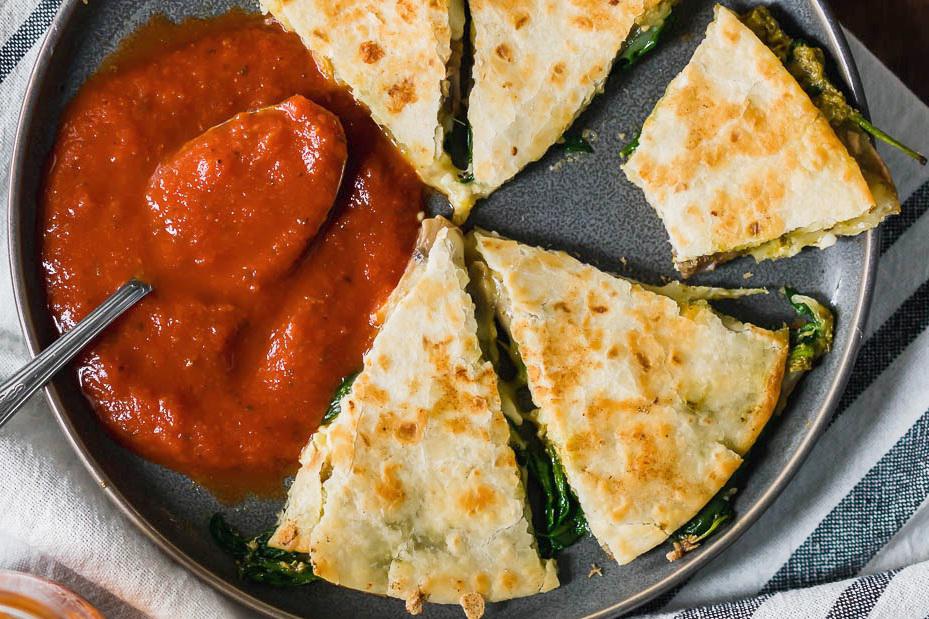 Low Carb Spinach and Feta Quesadilla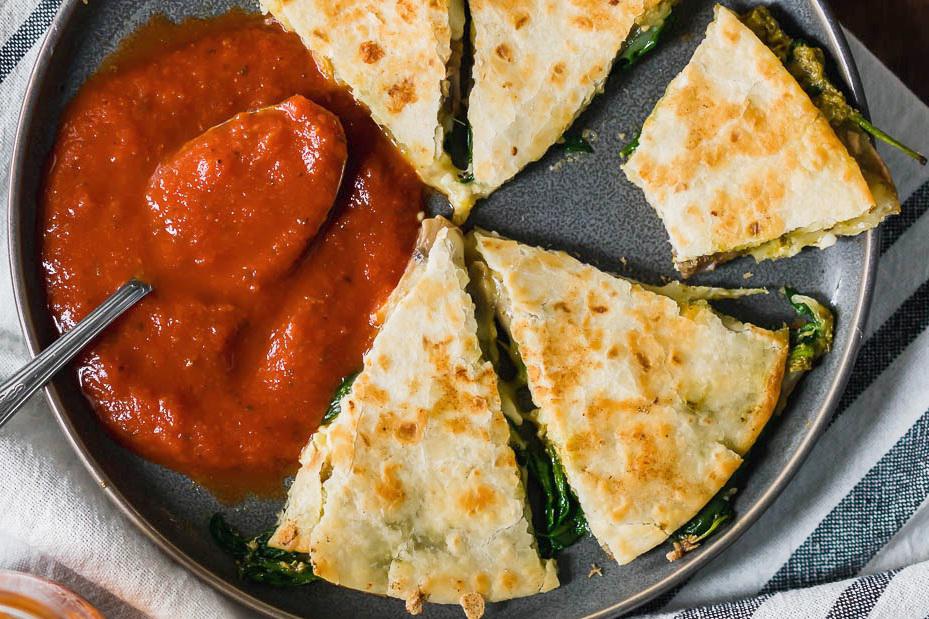 Featured Product
---
Ingredients
---
Mission Carb Balance Soft Taco Flour Tortillas
organic grass-fed butter or ghee
mozzarella cheese, grated
FOR SAUTÉED SPINACH AND MUSHROOMS
2
tablespoons organic grass-fed butter or ghee
8
ounces white button mushrooms
1
pack fresh baby spinach
Instructions
---
Step 1
In a skillet over medium heat, melt butter. Add garlic and mushrooms, season with sea salt and squeeze in the juice of 1 lemon wedge. Sauté 3-5 minutes or until mushrooms are cooked through. Add spinach and mix. Cook just until spinach is wilted, remove from heat.
Step 2
Assemble your quesadilla by spreading pesto on one side of a tortilla, then top with sautéed spinach/mushrooms and cheese. Place another tortilla on top to make a quesadilla.
Step 3
Fry your quesadilla in butter for 1-2 minutes per side over medium heat or until lightly brown and cheese is melted.
Step 4
Transfer to a plate and cut into pieces, serve with pizza sauce, if desired.
---