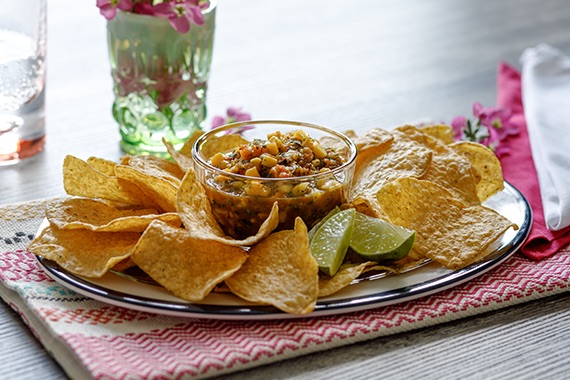 Mango Habanero Salsa
Mango meet habanero. There's something for everyone in this refreshing Mango Habanero Salsa recipe. It's a sweet, tangy, and spicy salsa that was made for dipping our thin and crispy tortilla chips. Great as a fresh appetizer, afternoon snack, or cool side to your next Summer cookout. Mix and match the peppers to your preferred level of salsa spice.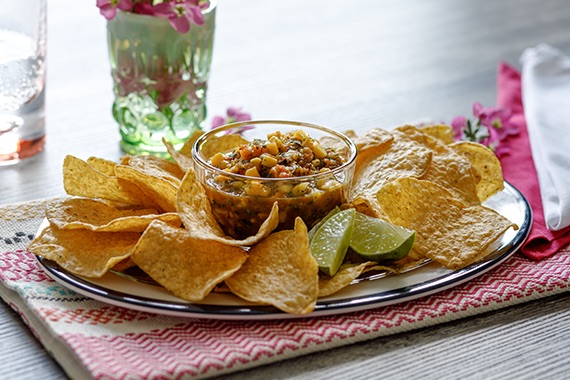 Featured Product
---
Ingredients
---
4
ounce Mission Thin & Crispy Tortilla Chips
1
sweet red pepper, coarsely chopped (optional: roasted)
1
jalapeno, seeded and diced
1
orange bell pepper, diced
2
habanero peppers, seeded and diced
Instructions
---
Step 1: Blend Pepper Paste
Add chopped red pepper to blender and blend until the pepper becomes a paste.
Step 2: Mix Ingredients
In a large bowl, add all remaining ingredients (other than chips). Pour pepper paste over and mix until thoroughly combined. For best results, chill your Habanero Mango Salsa for up to 1 hour before serving.
Step 3: Roast Peppers (Optional)
If you want to give this sweet-and-spicy salsa a smokier flavor, cut the red pepper in half, deseed, place the pepper skin side up on a baking sheet lined with parchment paper, and place into a 450ºF degree oven for 25 minutes or until the skins are wrinkled and lightly charred.
Step 4: Blend Roasted Peppers (Optional)
Add roasted pepper to blender and continue the remaining steps.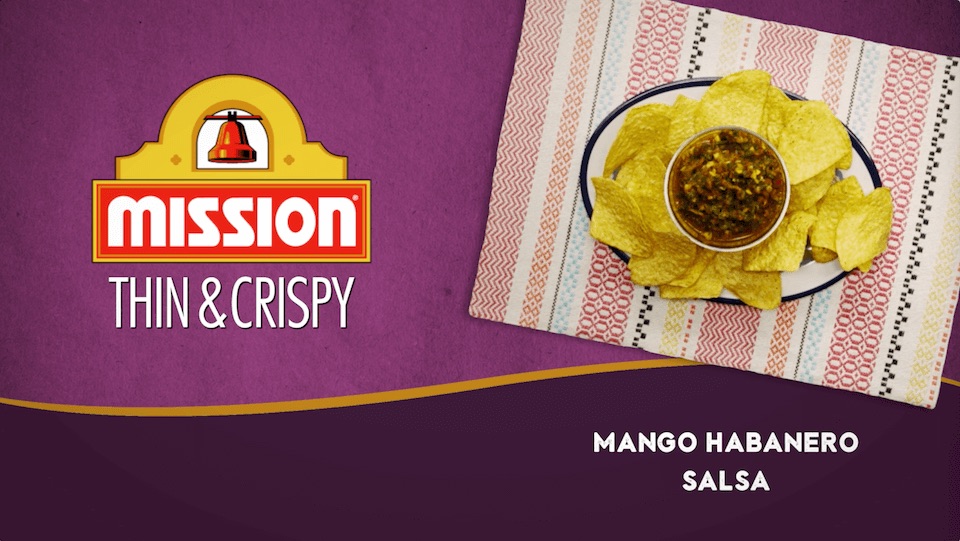 ---