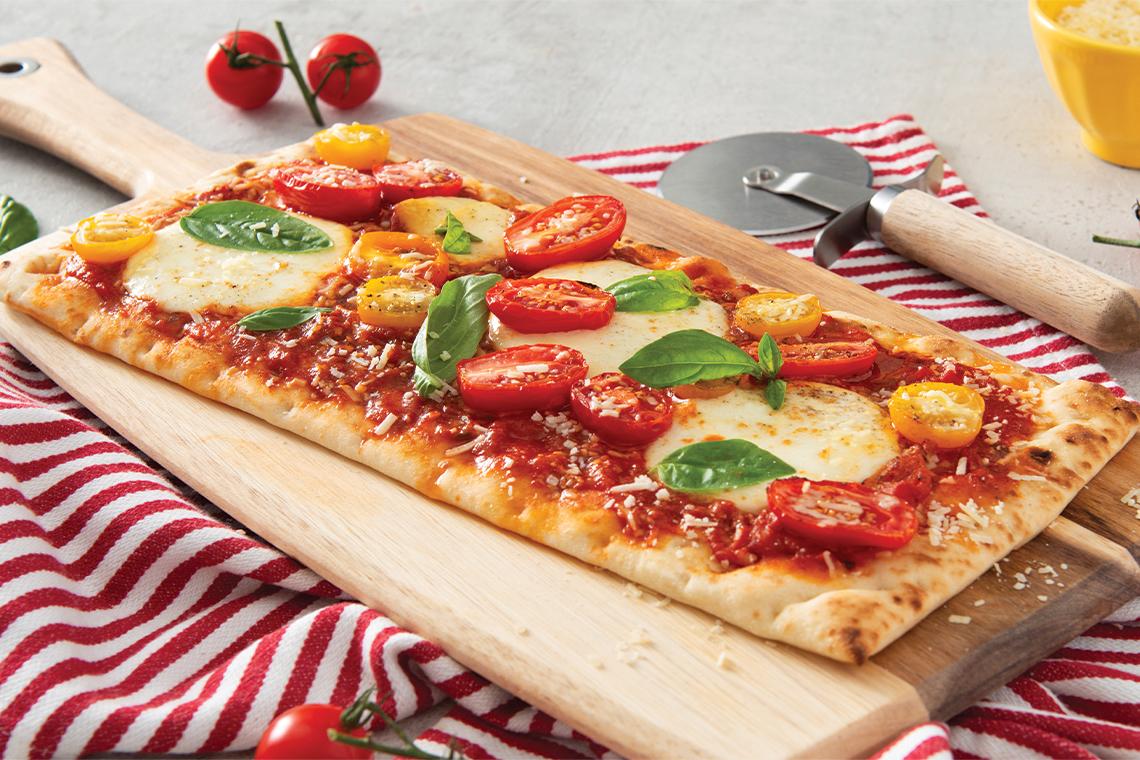 Margherita Flatbread Pizza
With fresh mozzarella, cherry tomatoes and basil, this easy margherita flatbread pizza makes a great weeknight dinner or perfect appetizer for sharing. For the best taste in the shortest time, use store bought Fresh Signature Flatbreads. Sprinkle on the toppings. Bake for 12 minutes. And PRESTO! Delicious homemade pizza.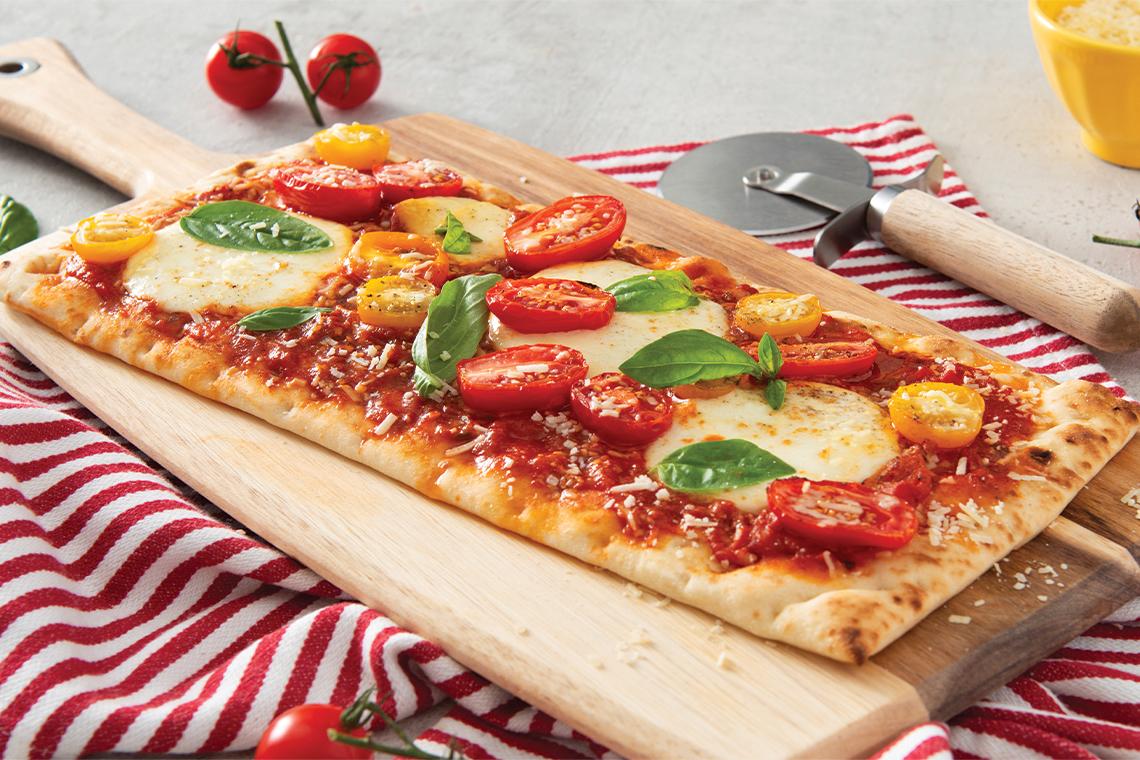 Featured Product
---
Ingredients
---
1
package Fresh Signature Flatbread (2 flatbreads)
4
oz. fresh mozzarella cheese, sliced
1
cuyellow and red cherry tomatoes, halved
3
tbsp. olive oil, divided
¼
tsp. freshly cracked pepper
¼
cup grated Parmesan cheese
2
tbsp. fresh basil, thinly sliced
Instructions
---
Step 1
Preheat oven to 425˚F. Spread tomato sauce evenly over flat breads, leaving 1/2-inch border. Top with mozzarella and tomatoes. Drizzle with 2 tbsp. olive oil; season with salt and pepper.
Step 2
Bake on baking sheet, pizza stone or directly on oven rack for 10 to 12 minutes or until cheese is melted, toppings are heated through and flat bread is golden brown.
Step 3
Sprinkle with Parmesan. Scatter basil over top; drizzle with remaining oil before serving.
---