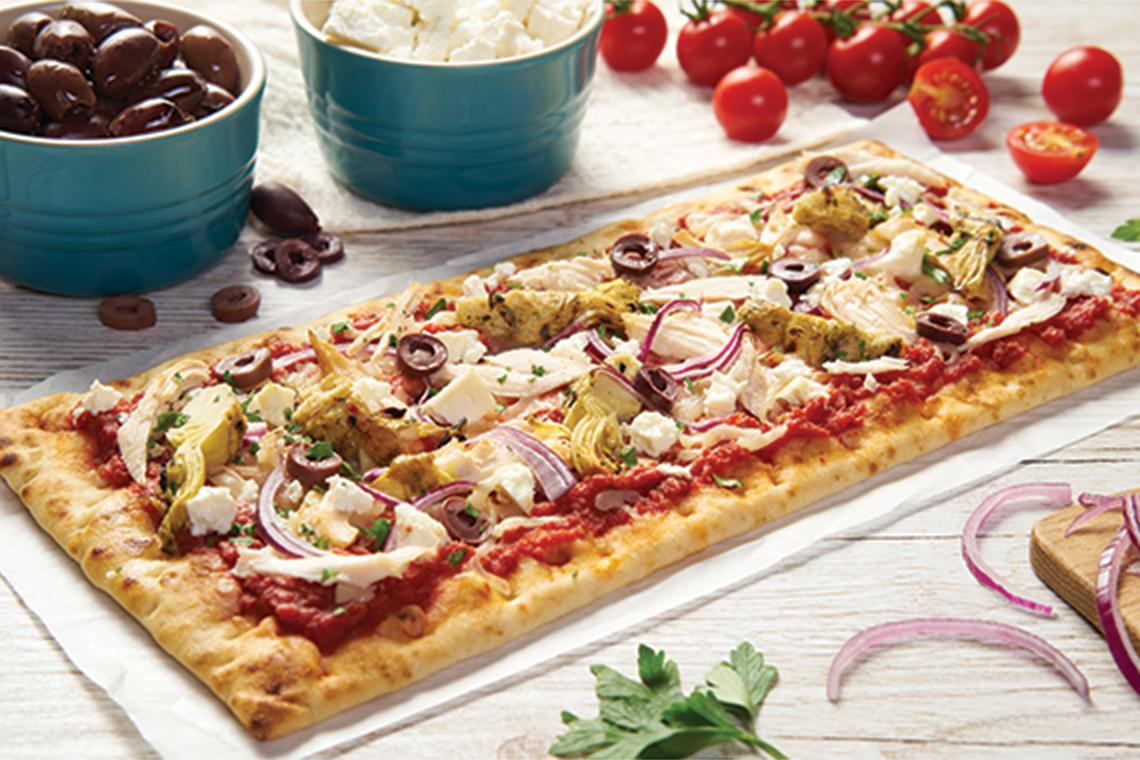 Mediterranean Chicken Flatbread Pizza
Opa! This quick-and-easy Greek chicken flatbread pizza revels in mouthwatering Mediterranean flavors. Liven up your table in just 20 minutes by topping zesty artichokes, fresh olives, and crumbled feta cheese on a crispy Fresh Signature flatbread crust. It's a fun family meal that will have everyone celebrating.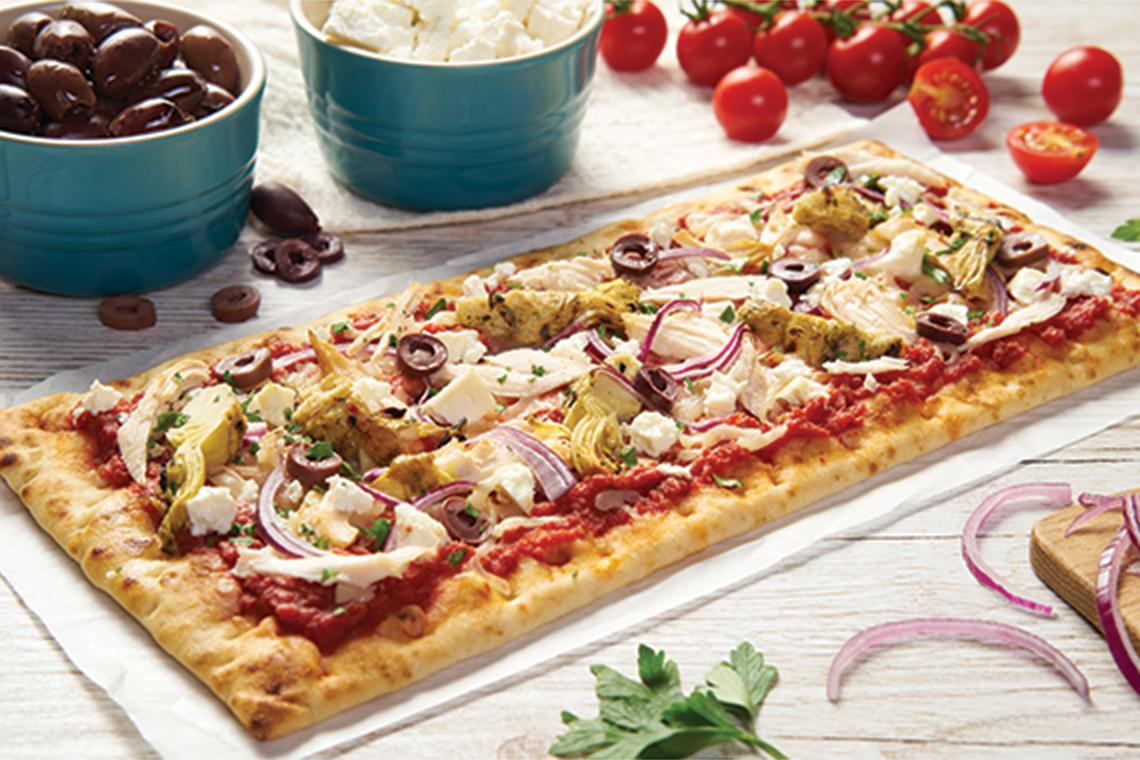 Featured Product
---
Ingredients
---
1
package Fresh Signature Flatbread (2 flatbreads)
½
cup canned crushed tomatoes
¾
cup shredded mozzarella cheese
¾
cup shredded rotisserie chicken
1
jar (6 oz.) marinated artichokes, drained well and chopped
½
cup pitted Kalamata olives
⅓
cup thinly sliced red onions
¼
cup finely crumbled feta cheese
2
tbsp. finely chopped fresh parsley
Instructions
---
Step 1
Preheat oven to 425˚F. Spread crushed tomatoes evenly over flatbreads, leaving 1/2-inch border at edges.
Step 2
Sprinkle with mozzarella; top with chicken, artichokes, olives, red onions and feta cheese. Drizzle with olive oil.
Step 3
Transfer to baking sheet, pizza stone or directly onto oven rack; bake for 10 to 12 minutes or until cheese is melted, toppings are heated through and flatbread is golden brown.
Step 4
Sprinkle with parsley before serving.
---