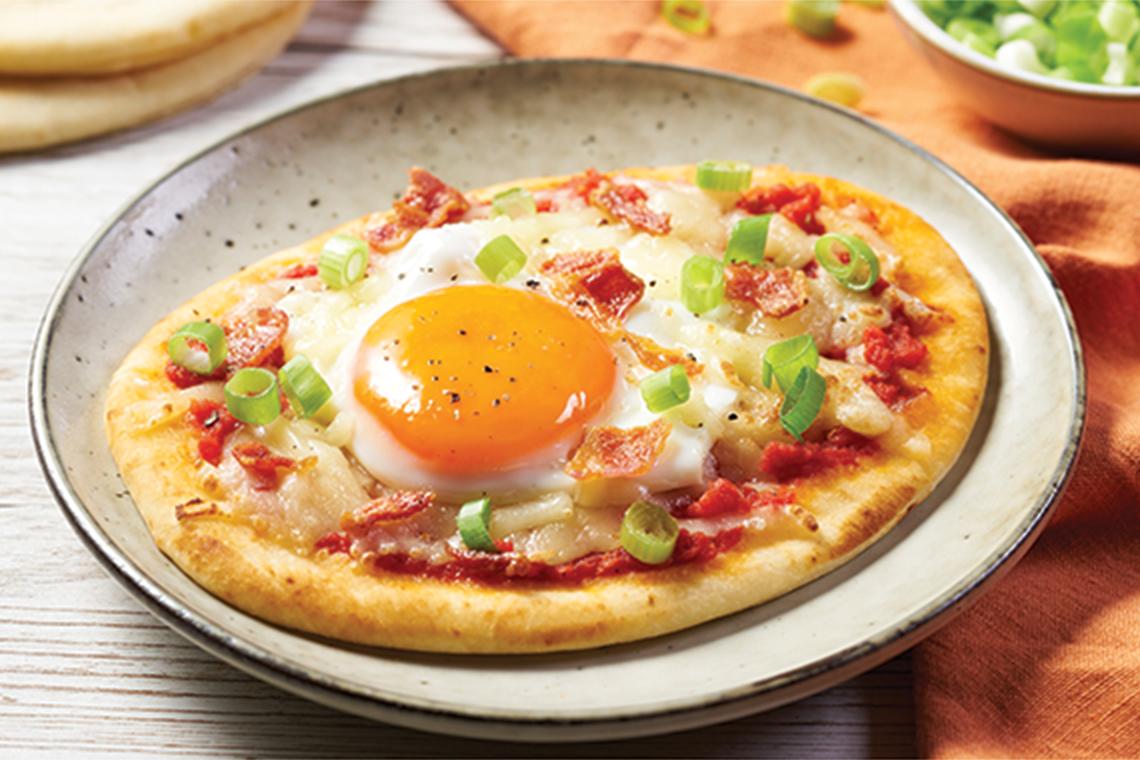 Mini Naan Breakfast Pizza
Pizza for breakfast. Only better. These mini naan breakfast pizzas are super easy to make. They taste great. And they're the perfect size for a simple, healthy meal that's full of flavor. No homemade dough required. Just grab some mini naan and top with fresh sauce, melted cheese, and a yummy runny egg. They're a great way to start the day.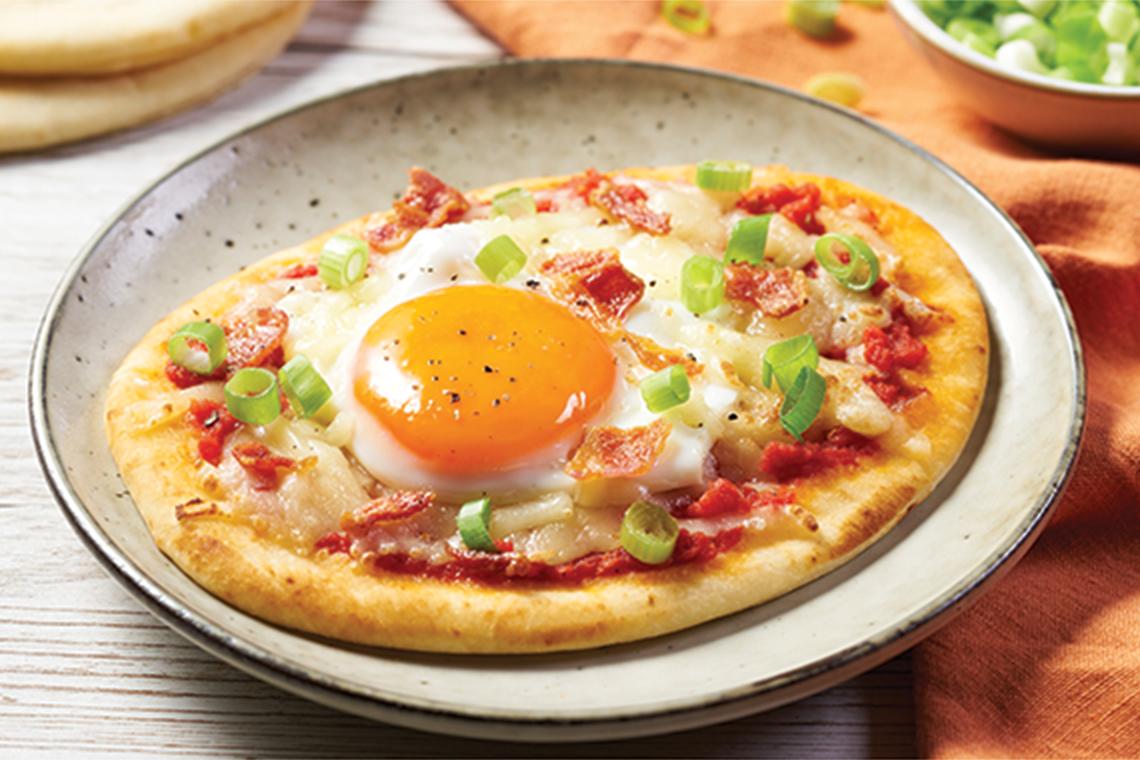 Featured Product
---
Ingredients
---
1
package Fresh Signature Mini Naan
1
cup shredded mozzarella cheese
4
green onions, thinly sliced
4
slices bacon, cooked and crumbled
Pinch each salt and pepper
Instructions
---
Step 1
Preheat oven to 400˚F. Spread tomato sauce evenly over each naan bread, leaving 1/2-inch border at edges. Sprinkle with mozzarella and drizzle with olive oil. Crack egg in center of each naan bread.
Step 2
Transfer to baking sheet, pizza stone or directly onto oven rack; bake for 6 to 8 minutes or until cheese is melted and egg whites are set but yolks are still runny or cooked as desired. Sprinkle with salt and pepper.
Step 3
Garnish with green onions and bacon before serving.
---