Featured Product
---
Ingredients
---
1 ¼
cups Mission Organics Blue Corn Tortilla Chips, slightly crumbled
4
organic boneless pork chops (1 lb total)
⅔
cup organic all-purpose flour
Instructions
---
Step 1
Mix chips, almonds and 1/3 cup flour in bowl.
Step 2
Place each chop in flour, pass through egg and place into chip mixture pressing so mixture sticks. Repeat with each pork chop.
Step 3
Step 4
Heat oil in large non-stick skillet over medium heat. Place all pork chops cooking 3 minutes per side, making sure almonds do not burn. Place in oven and cook for about 10 to 12 minutes depending on pork thickness or until no longer pink in the center.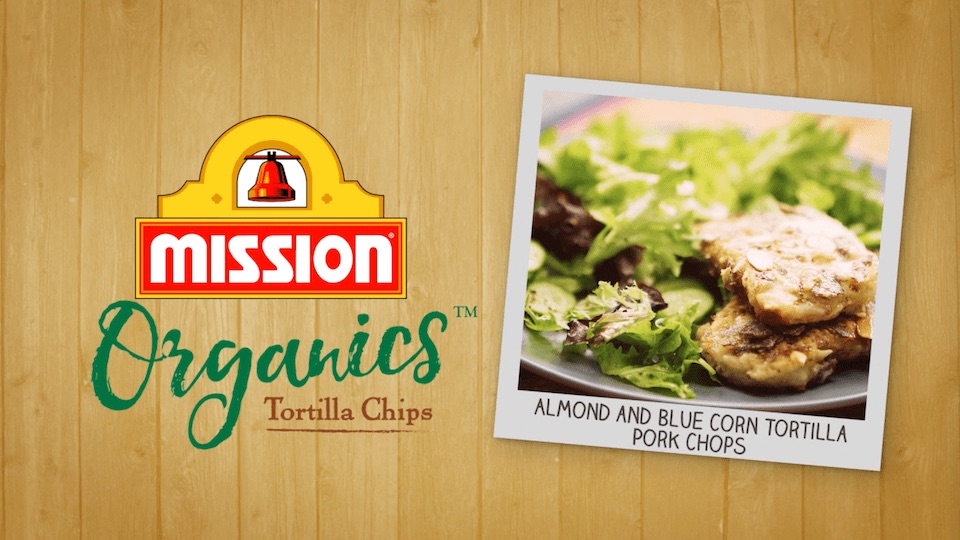 ---