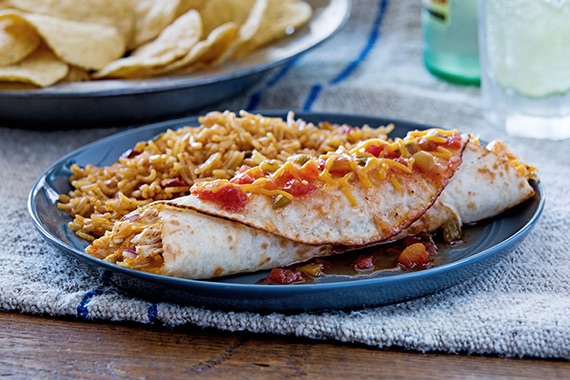 Featured Product
---
Ingredients
---
8
Mission Gluten Free Soft Taco Flour Tortillas
1
Rotisserie chicken, bones and skin discarded, meat shredded
1
cup cheddar cheese, shredded
Instructions
---
Step 1
Pre-heat a conventional oven to 350°F.
Step 2
In a large sauté pan, over medium heat, add chicken, water and chipotle seasoning. Mix well to combine, and heat until chicken has reached an internal temperature of 165°F on a thermometer.
Step 3
Warm the tortillas by heating in a skillet over medium-low heat, or place into a storage bag with a damp paper towel and microwave for 20-30 seconds.
Step 4
On each tortilla, spread 1 tbsp. sour cream down the middle of the tortilla, then sprinkle with 1 tbsp. shredded cheese, 1 tbsp. diced onions, and ¼ cup chicken. Roll each tortilla so both ends are still open and place them, seam side down in a greased baking dish. Repeat for remaining tortillas, lining them side by side in the baking dish.
Step 5
Spread 1 cup salsa over the top of the enchiladas and sprinkle remaining ½ cup of cheese over the entire dish. Cover the pan with aluminum foil and bake for 20-25 minutes, or until heated through and the cheese is melted. Serve.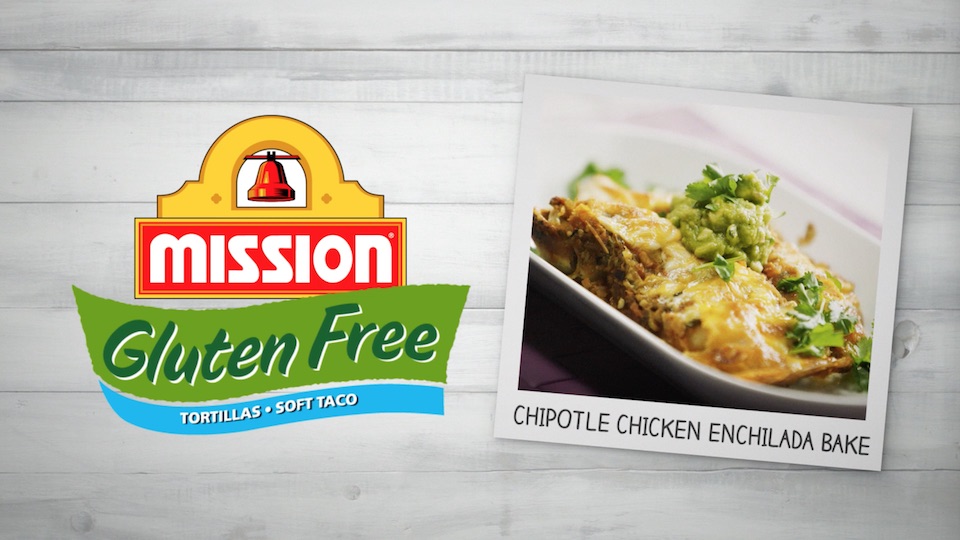 ---