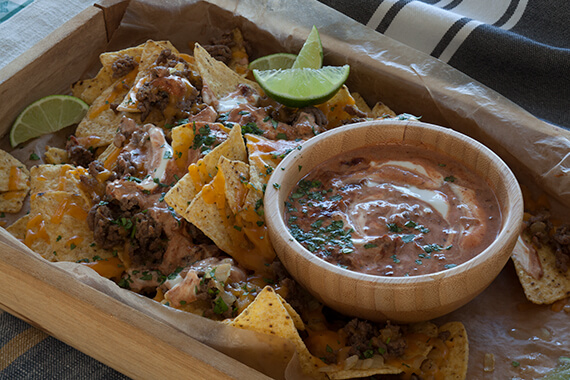 Chips with Beef and Chipotle Yogurt Sauce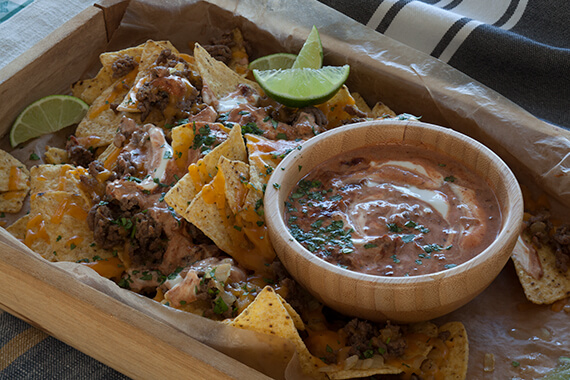 Featured Product
---
Ingredients
---
1
bag Mission Organics Yellow Corn Tortilla Chips
1
chipotle in adobo from a can, chopped
1
6oz container organic natural Greek yogurt
1
lb organic ground beef (90% lean)
¼
cup yellow cheddar cheese, chopped
Instructions
---
Step 1
Heat 1 teaspoon oil in medium non-stick skillet over medium high heat. Add garlic stirring constantly and cook for about 1 minute. Remove from heat into a small mixing bowl. Add yogurt, lemon juice, and chipotle adobo and salt. Mix well until smooth.
Step 2
Heat remaining 3 teaspoons oil in medium non-stick skillet. Add onions and cook for 1 minute or until vegetables are tender; stirring frequently. Stir in ground beef. Cook beef for 4 to 6 minutes or until no longer pink; stirring frequently. Drain excess liquid.
Step 3
To serve place chips on a platter. Place ground beef on top and sprinkle with cheddar cheese. Drizzle with half of the yogurt sauce. Serve with the rest of the sauce on the side.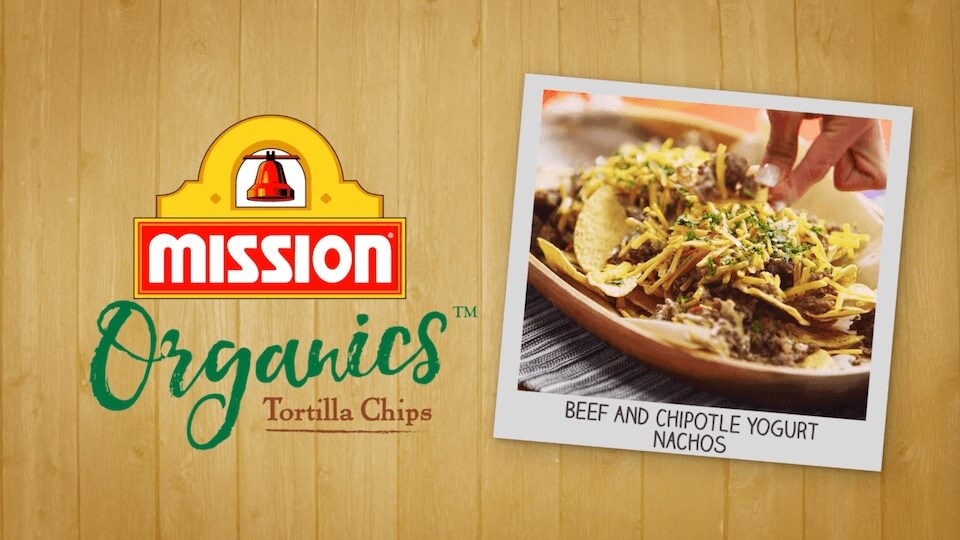 ---