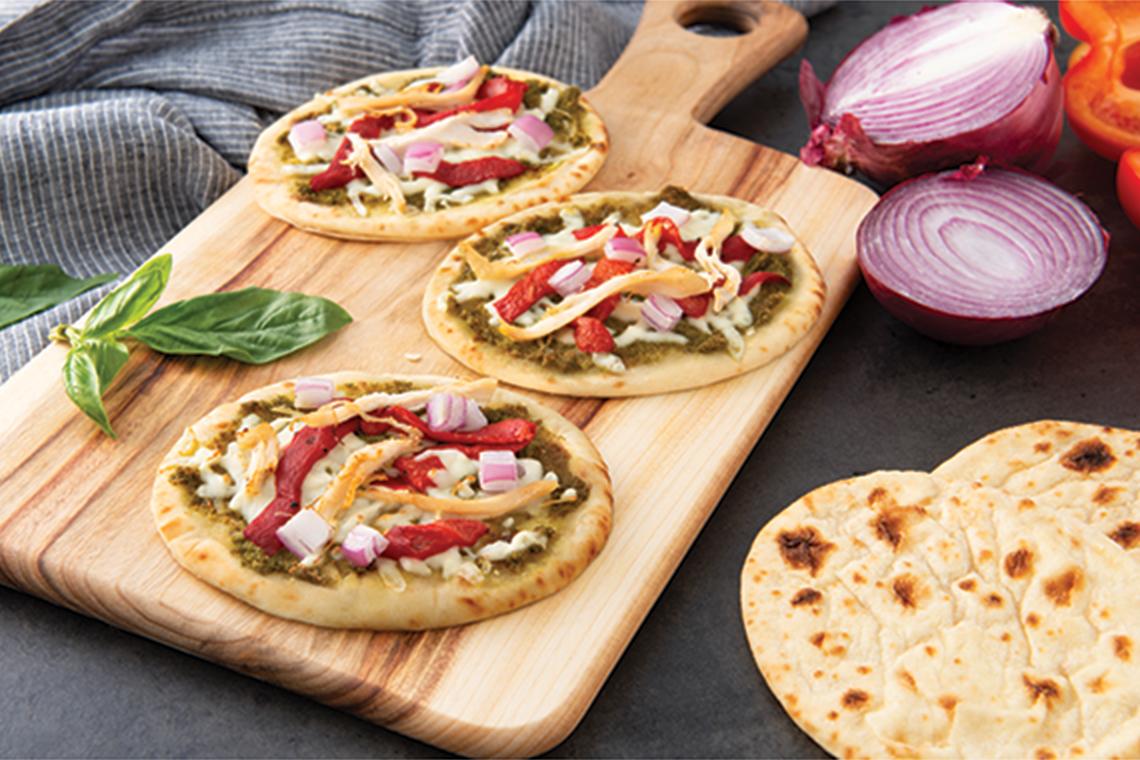 Mini Naan Pesto Chicken Pizza
Faster than ordering pizza in. Better than making it from scratch. Healthier than all of the above. This homemade chicken pesto naan pizza recipe delivers on delicious. Mini naan make the best flatbread pizza. The result are bite sized pesto pies perfect for simple weeknight meals, fun Summer grilling, or winning game-day appetizers.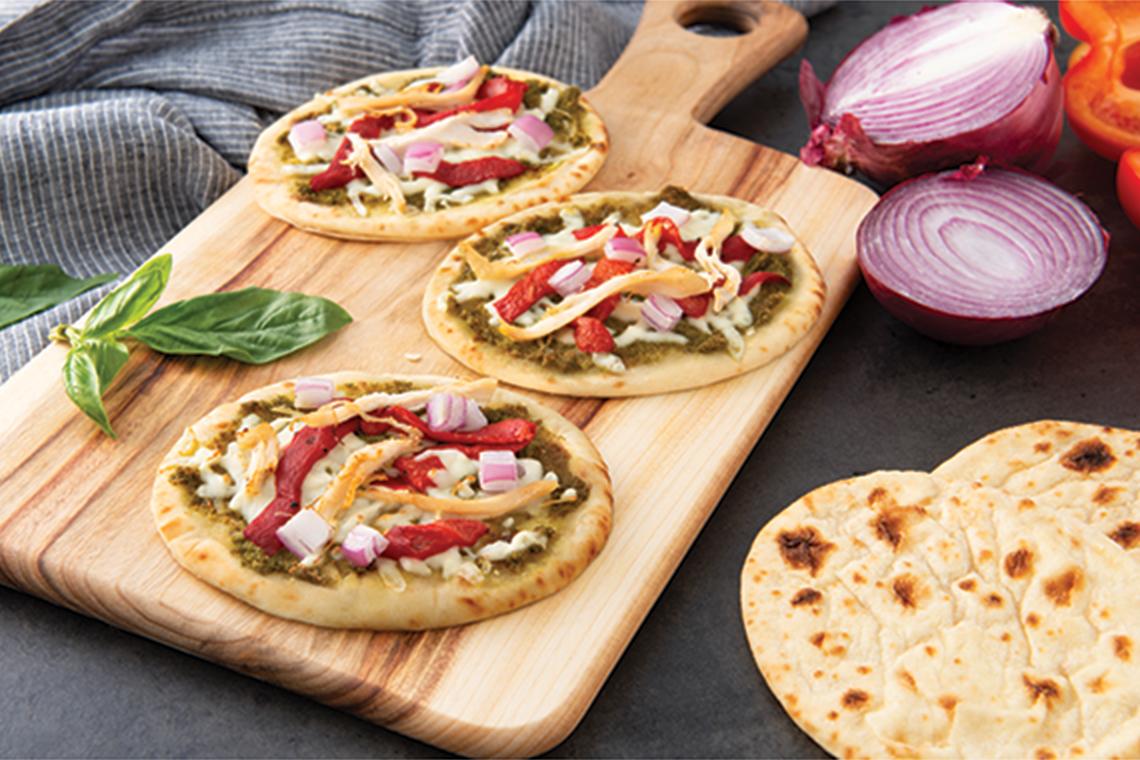 Featured Product
---
Ingredients
---
1
package Fresh Signature Mini Naan
1 ½
cups shredded cooked chicken
1
cup jarred roasted red peppers
2
cups shredded mozzarella cheese
¼
cup thinly sliced fresh basil
Instructions
---
Step 1
Preheat oven to 425˚F. Spread pesto evenly over naan breads, leaving 1/2-inch border. Top naan with chicken, red peppers and red onion. Sprinkle with mozzarella.
Step 2
Bake on baking sheet, pizza stone or directly on oven rack for 10 to 15 minutes or until cheese is melted, toppings are heated through and naan is golden brown.
Step 3
Scatter basil over top before serving.
---