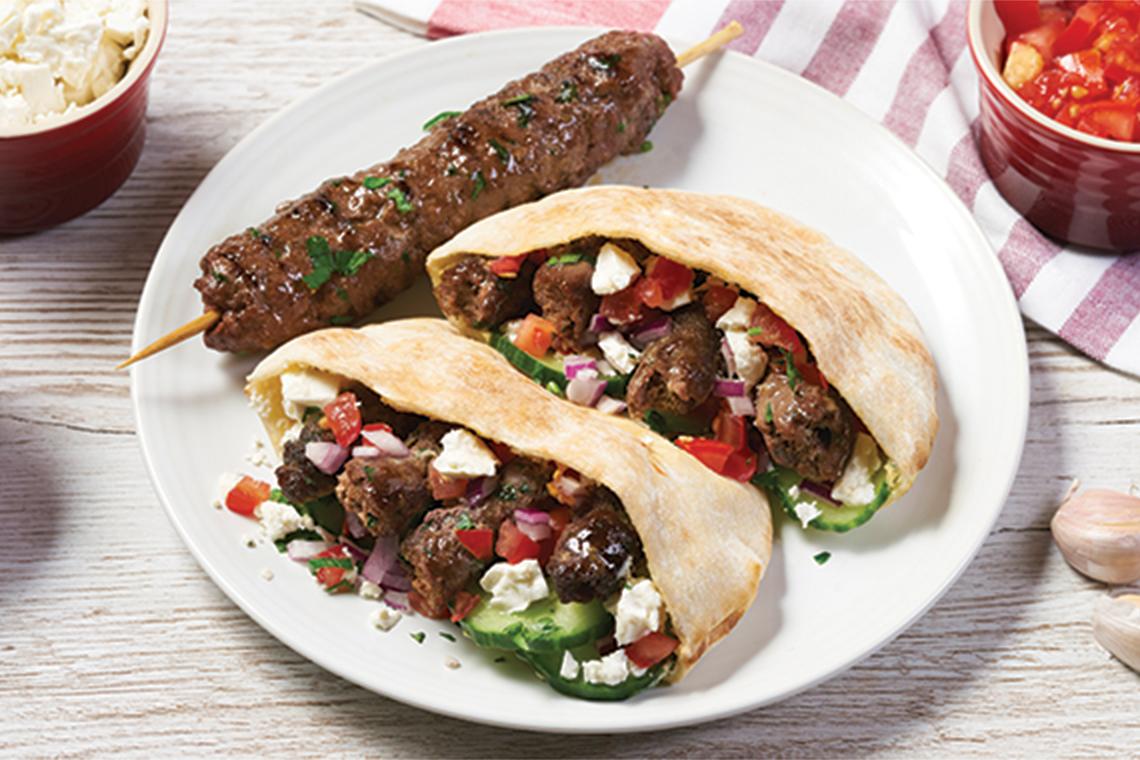 Pita Beef Kebabs Recipe
Ready to kofta? Enjoy a ground beef pita pocket recipe with Middle Eastern inspired meatball filling (aka Kofta Kebab). Made with lean ground beef, fresh parsley, paprika and cumin that's served inside a pita and sprinkled with fresh veggies, feta and a pinch of cayenne pepper for a spicy finish.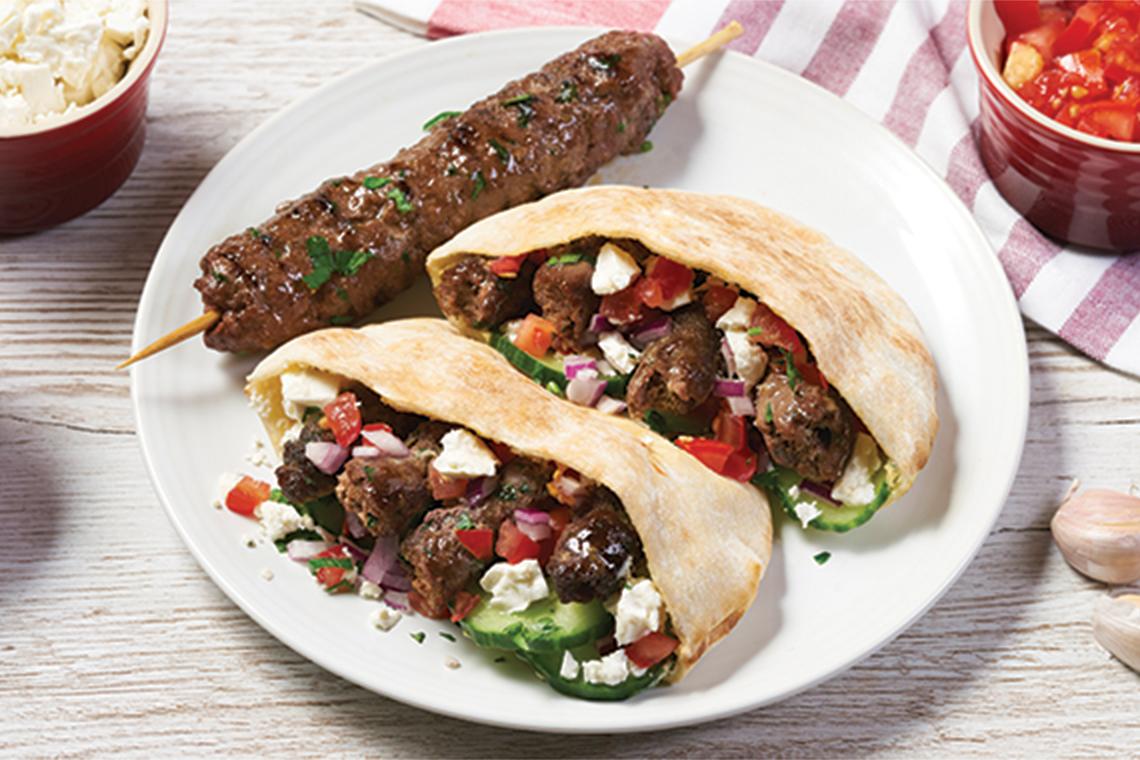 Featured Product
---
Ingredients
---
4
Fresh Signature Pita breads
¼
cup finely chopped fresh parsley, divided
½
cup crumbled feta cheese
Instructions
---
Step 1
Mix together ground beef, grated onion, 2 tbsp. parsley, oil, garlic, cumin, paprika, oregano, salt, pepper and cinnamon until combined.
Step 2
Divide meat mixture into 4 balls; form each ball into long sausage shape. Thread onto 4 large skewers, squeezing gently to form meat around skewer. Refrigerate for 10 minutes on parchment paper-lined tray.
Step 3
Preheat grill to medium-high heat; grease grate well. Grill skewers for 8 to 15 minutes or until well marked and cooked through.
Step 4
Meanwhile warm pitas according to package directions.
Step 5
Remove beef from skewers. Serve in warm pitas with tomatoes, cucumbers, hummus, feta, red onion and remaining parsley.
---