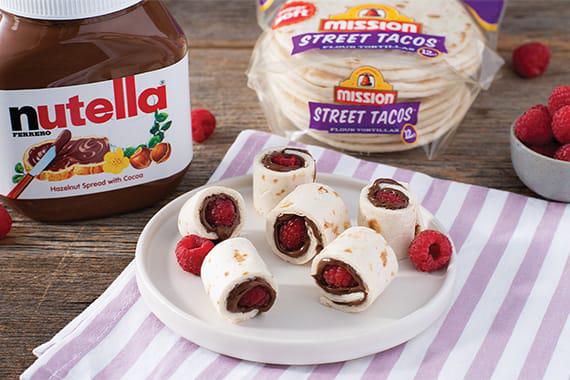 Raspberry Nutella Tortilla Roll Ups
Roll on up to some bite-sized fun. Win over the mid-day snackers and budding scholars in your life with this raspberry Nutella tortilla roll ups recipe. One part Mission tortilla. One part Nutella hazelnut. One part berry. All parts delicious. Spread. Roll. Slice. Serve. What have you got? A match made in chocolate rolled heaven.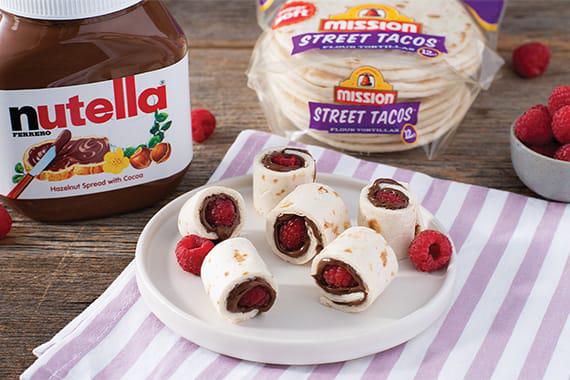 Featured Product
---
Ingredients
---
1
bag of Mission Street Tacos Flour Tortillas
¼
cup Nutella Hazelnut Spread
Instructions
---
Step 1
Spread approximately 1 tbsp Nutella Hazelnut Spread on each tortilla.
Step 2
Place 6 raspberries across the center of each tortilla.
Step 3
Roll up the tortilla, enclosing the raspberries.
Step 4
Cut each tortilla into 6 pieces
---